More News
The Eliminator section of AFL Dream Team starts this week. This is where you play against some random and try to...
More Posts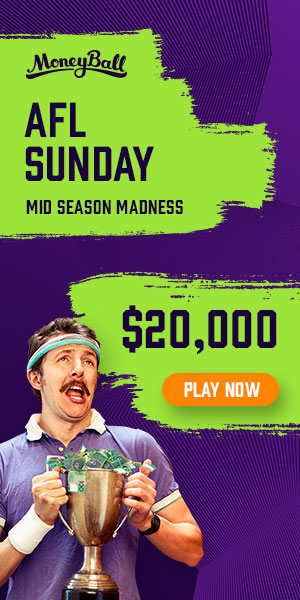 My Team
Discuss your moves and any other Fantasy related topics ahead of round 23.
Recent Comments



The Friday Scramble: Grand Final Edition (37)

Shaun Lawson: I've got Gawn and Green have to trade both to be safe. I had plenty of...
StrongEnergies: In fantasy version so think I need to trade Gawn for a GF considering have no...
Fooz: My thoughts: Collywobbles need to win to try and stay in top 4. Port have given up....
Fooz: Dunkley > Worps > Dusty > Danger > Boak imho
Fooz: Yeah. But I think Rocky might (maybe) outscore Blakely: so I think the ol'...
FreoFrank: OK and another – Trade out Rocky of Duncan? Bring in JKelly, Dependlebery or...
FreoFrank: I have Dunkley, Boak, DAnger Dusty and Worpedo – Who is going to be the best...
Luke: *Captain Josh Kelly
Luke: Taking a punt this week and trading out high owned players for some uniques: Gawn >...
Bok: Thanks for the great year of articles Dunny! Tossing up between TKelly to Curnow against...
Rory: Cheers. Not a keeper league but Florent is going to be high in my rankings next year...
Fantasy Footy Fan: I'm in GF with same question. I've got Graham as cover as...