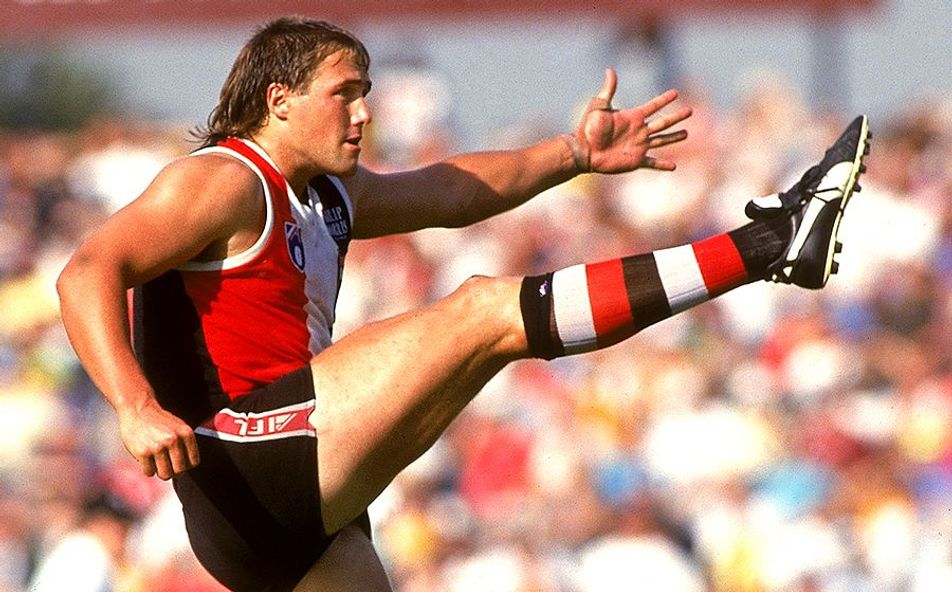 For many of us, AFL football wouldn't be the same without fantasy footy. Yet believe it or not, there was a time when fans didn't spend hours obsessing over player stats, role changes and the like, in pursuit of fantasy glory in whatever their preferred format might be.
However, just because fantasy footy didn't exist, doesn't mean we can't take a look back in time to see how some of the players from the past, would of performed in fantasy football if it did exist when they took to the field.
In each week of the 2021 season, we'll delve into historical statistics to find a player of the past who would've excelled from a fantasy perspective in the corresponding round of football, and that player will be named our Fantasy Flashback 'Player of the Round'.
In Round 4 of the 1987 season St Kilda made their way to the MCG to face off against Melbourne in a match of what seemed to be of little significance to all but the respective club's supporters. The Saints and Dees had finished at the bottom of the ladder the previous season and up until this encounter had just the one win between them.
Lining up at full forward for St Kilda that day was Tony Lockett, who up until that time would have been an irrelevant player in fantasy footy had it existed in his playing days. While his 'real life' contribution to the Saints had been pretty impressive (kicking 70 plus goals in his second and third seasons and backing that up with 60 from 17 games in his fourth), he would have produced fantasy averages of just 42.9, 61.1, 56.8 and 55.1 over his first four seasons. Certainly nothing to make fantasy coaches sit up and take notice.
However, following this game there would have been a mad scramble to get Lockett on fantasy lists in any format of the game. Plugger kicked 12.3 from 18 kicks, while raking in 14 marks, which would have given him a pretty impressive 172 fantasy points. He also collected three Brownlow votes and would go on to tie the Medal that season with John Platten on 20 votes.
Lockett's 1987 season would also have been a good one from a fantasy perspective as he would have finished with an average of 97.5 from 22 games. An injury interrupted 1988 would have seen his average drop to 71.2, however he would have bounced back the following year with a thus far career high of 99.1 from 11 games.
Another shortened season followed in 1990 in which his average would have fallen to 82.9, yet once again Plugger would have bounced back for coaches with his only 100 plus season in 1991 – averaging a very healthy 106.7 points.
In Lockett's last three seasons at the Saints he would have produced fantasy averages of 88.6, 85.4 and 94.3 before moving north to the Swans in 1995, where he continued producing impressive averages of 93.8 and 94.3 in his first two seasons before falling away in his last three with 54.5, 69.7 and 69.3.
There's no doubt Tony Lockett would have been a very fantasy relevant player for the 10 years between his first four and last three seasons. In that decade from 1987 to 1996 Lockett would have averaged 91.3 points – which puts him in the elite bracket of forwards.
However, while the big fella would have given much joy for owners had fantasy footy existed at the time, he would also have provided plenty of frustration. An average of around three frees against each game would have been annoying enough, but suspensions and injuries saw him play over 20 games in a season six times – and two of those were in his first three, when he would have been fantasy irrelevant.
Yet for all that frustration, Lockett still would've been a valuable addition to any fantasy side and would have provided coaches with some very interesting times – as he would have in 'real life' as well, and an absolute champion in both.