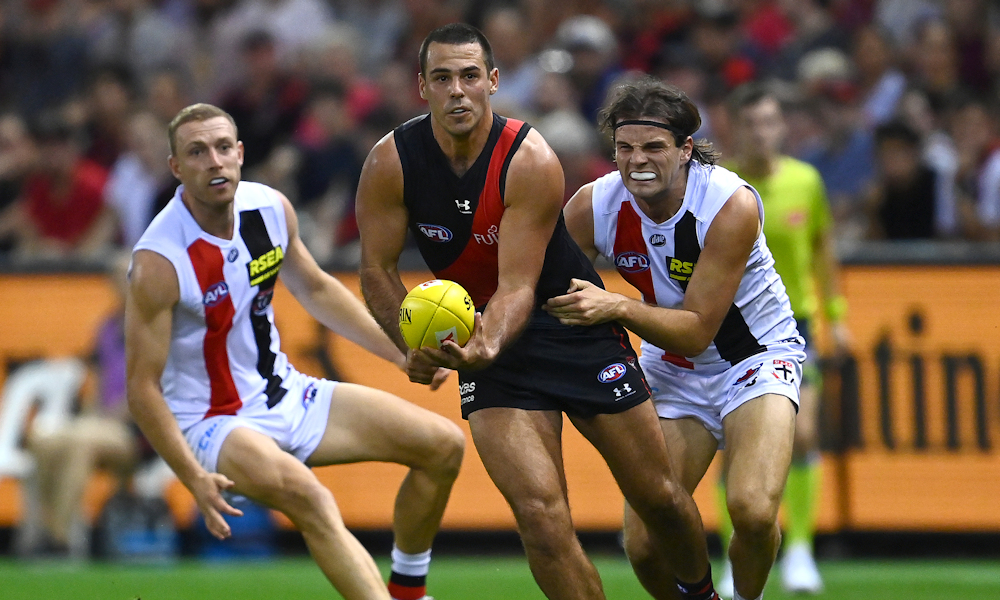 Traditionally, weeks 4-7 are about eliminating mid-pricers who are scoring rookie scores and upgrading rookies which are either beginning to meet their break evens or have been dropped. This year is no different. Plan trades for the next three weeks but use the emergency loophole and the rolling lockout to make your trading more effective.
You will have a collection of unwanted players who are absolutely stinking it up, for me it is Paddy Dow, Tom Green and Jordan Clark. Whilst in the rookies I have Paul Hunter and Miles Bergman who did not play Round 3. Draw up a list of rookies which will need to be culled by the end of Round 7 as they will either be dropped or have maxed out in cash. For me, the Hawthorn pair of Jacob Koschitzke and Tyler Brockman fit that bill and maybe Lloyd Meek as well.
Formulate a plan which eliminates as many of these players as possible and means by the end of Round 7-8 you have at least 3 more premiums and hopefully 3 more cash generators. Depending on the overall make up of your side, in Round 4 you will either double downgrade or downgrade one and upgrade to a premium (especially if you are trading Jarrod Witts). I strongly recommend against trading to a semi-premium or mid-pricer, it might work, and you'll be a star (Darcy Parish), but if it fails your entire 3-4 weeks trading strategy is shot.
Round 4 is a great week to double downgrade mid-price spuds as they are already scoring rookie scores or less if you had Dow on field and even Parks scored more than Clark and Green was easily beaten by Scott from the Bulldogs. These guys must go and there are players with similar scoring potential and roughly the same job security: players like Parks, Robertson, Chapman, Waterman, and Perkins for example.
A quick word on using the rolling lockout and emergency loophole to maximize your score and shape your trading over the next few weeks. This is an option I am considering for Thursday night's game:
Trade Dow to Waterman (or Perkins, but he is more cash), put the emergency on Waterman and leave Bergman on field. If Waterman scores 65+ and Bergman is not named, then he will stay in my side an extra week or two. If he plays, then I might switch him to the bench and play Rowe instead. You might be able to do this on various lines throughout the weekend (although it is risky to try and do it on more than one line).
I suspect there will be rookies who are going to get dropped or rested in Rounds 4-7 and using them as a loop against players who play early gives you an option to keep the dropped player for that week and therefore trade out another player, like a Green or Clark or soon to be dropped rookie from a later game in the round like Koschitzke or Brockman. For Round 4, Essendon and Sydney rookies on Thursday, Port's Bergman on Friday night, Western Bulldogs with McNeil, and Scott on Saturday for example.
Also, now is the time if Hunter is not named in Round 4 to get a Ruckmen off utility as the flexibility of moving your team structure around in the upcoming rounds will be important. Even a sideways trade of Hunter to Robertson this week has benefits (assuming he is named).
Lastly, on trading strategy, if you can't get to Grundy this week, you should be making plans to do so by Round 7-8 when Flynn's price starts to level out. By then you might only need 350K, which is going a mid-pricer to a rookie and upgrading Flynn (unless you wish to keep Flynn as R3).
At this point in the week, I have roughly 2 options which are double downgrade or one down and one sideways,
Paddy Dow to Alec Waterman
Paul Hunter to Deven Robertson or Tom Green to Deven Robertson (around $470k in bank with option 2)
This allows you to go one up and one down on Round 5, for example Clark and Brockman or Stephenson and Bergman or whatever combination looks like it is underperforming and can be traded for the next Round 5 rookie and likely premium on that line who will hopefully finish in your team.