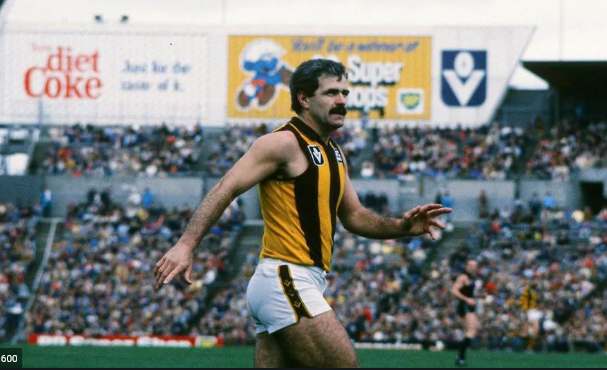 For many of us, AFL football wouldn't be the same without fantasy footy. Yet believe it or not, there was a time when fans didn't spend hours obsessing over player stats, role changes and the like, in pursuit of fantasy glory in whatever their preferred format might be.
However, just because fantasy footy didn't exist, doesn't mean we can't take a look back in time to see how some of the players from the past, would of performed in fantasy football if it did exist when they took to the field.
In each week of the 2021 season, we'll delve into historical statistics to find a player of the past who would've excelled from a fantasy perspective in the corresponding round of football, and that player will be named our Fantasy Flashback 'Player of the Round'.
This week's Fantasy Flashback's Player of the Round is Hawthorn and VFL/AFL legend Leigh Matthews, who after a quiet game the previous week in a loss to the Demons produced one of the most dominant games of his career against Essendon at Waverley park in Round 3 of the 1973 season.
Matthews collected 41 disposals and booted 11 goals in a 68-point victory for the Hawks, which would have given him a massive 216 plus fantasy points. I say plus, as tackles were not recorded in 1973, and given the aggressive way Matthews played the game you could safely assume his score that day would been higher had tackles been counted at the time.
Generally accepted as one of, if not the greatest player of all time, Matthews would have been very sought after by coaches had fantasy footy been around during his playing days. As a forward pocket/rover Matthews most likely would have held DPP status throughout his career.
In just his third season Matthews would have averaged 86.3 as a mid/fwd, which was followed by season averages of 91.8, 95.2, 79.3, 88.3, and 89 before producing the first of two 100 plus seasons in 1977 with a whopping 113.8 and 105.7 in 1978. Although his average would have dropped to 82.9 in an injury interrupted 1979, Matthews bounced back the following season with 95.6 and backed that up with 97.5, 95.6 and 92.1 over the next four years. In his final two seasons he would have averaged 81 and 61.1 respectively, which would have given him a career fantasy average of 97.5.
While the above is impressive enough, it is important to remember tackles were not recorded during Matthew's career, so these figures would have no doubt been higher and perhaps given him three or four more seasons of averaging above 100 fantasy points, and perhaps even a 100 average over his career.
There is little doubt Leigh Matthews would have been one of the most popular players in fantasy football had it been around at the time in all formats and would have been worth his weight in gold in keeper leagues given the strength of his scoring over the length of his career. Only in his first and last seasons, would he not have been a starting 22 player in the vast majority of leagues.
As he is in the real world of AFL/VFL football, Leigh Matthews would have quite simply been a fantasy legend.