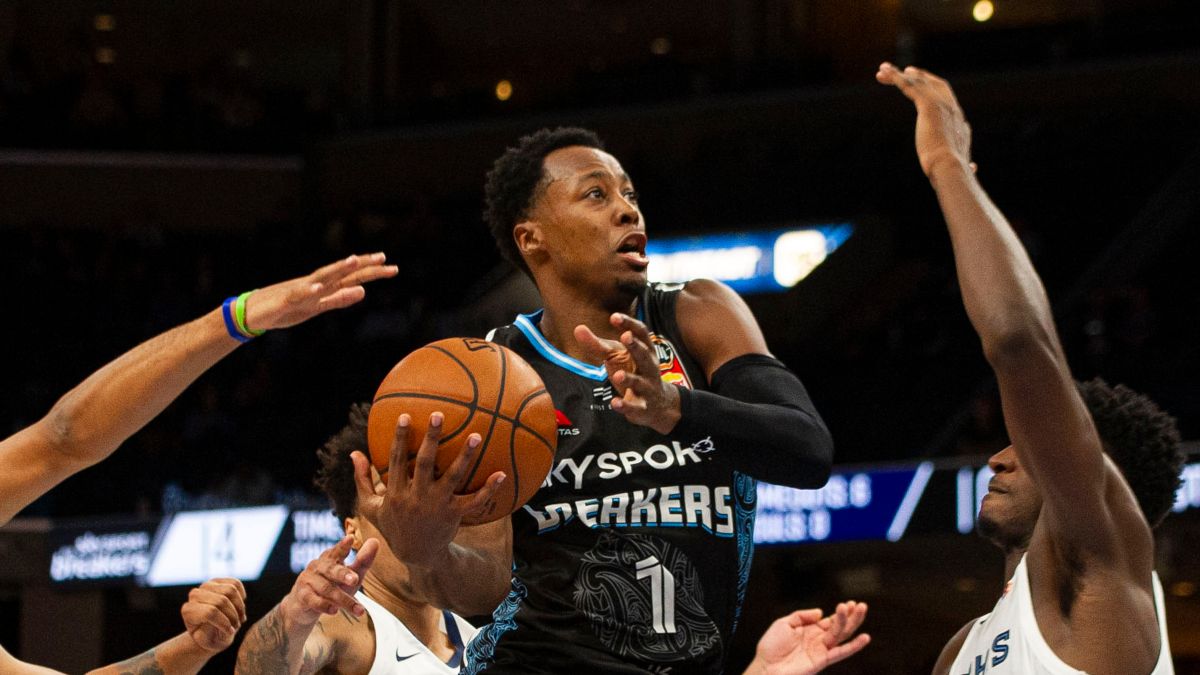 Only 5 Rounds to go! Is there still time to catch the first 3 teams in the overall rankings – the only teams to have ticked over 10k total points for the season?
Our very own Boydie – with his "Deep Ballers", would currently need to average around 75 points per round more than the leader over the last 5 rounds in order to catch him and would require some decent #riskybisky picks outside the square from here you would think. The overall leader Thomas Aitken with his team "THEKDAWG" is likely to play it pretty conservative from here now the $5000 prize is in their sites!
There is a bit of extra thinking time this week with no Monday night game, and with the game actually opening on a Monday (WOWSER!) we have had 5 full days to mull over our trades and captains for the week. It will be an early 5.30pm AEDT lockout Friday as New Zealand kick us off by hosting a now Bogut-less Sydney Kings!
With the Phoenix playing two away games this week, and the Breakers hosting two home games, it makes for some interesting trade in decisions as we hit the home straight.
Take a listen below as we discussed the round that was, as well as all things sit, start, trades and captains prior to an important Round 16:
THE BLOKES AND TRADERS
It's been a little while since we checked on how the Blokes and Traders are tracking. The Oracle Boydie is backing up last seasons efforts, and a top ten finish overall is on the cards, while Calvinator continues his impressive season as he makes his run for the top 50. With all six of us now inside the top 300, it would be an amazing effort to see both the Blokes and Traders all finish within the top 200 come seasons end.
TRADE TARGETS AND
THE SCHEDULE
Round 16 marks the start of back to back rounds on the double for SEM and Sydney, whilst New Zealand also has a double this weekend too. After their massive run of doubles the Hawks start 2 rounds of singles, whilst Cairns start a sparse 4 round stint worth of singles. Does that spell the end of Cam Oliver and Machado in your team this season? Oliver was certainly in the doghouse with Coach Kelly last game, benched two minutes in the third for a lack of defensive effort, or was it more for that hair!
Let's start with the New Zealand blokes. Even though they are onto the back end of back to back doubles, they still play the second most remaining games from here behind the Phoenix including another double in Round 18, so you would imagine a lot of coaches will be retaining at least a sprinkle of NZ players in their teams. Surprisingly Hopson is only 26% owned with his recent form, but he is the number one target for us at NZ. Abercrombie and Sek-sy would be the next best picks with Finn and Bashley having poor to average last rounds.
Do we need to even mention MVPineau? Averaging 67 points over his last 3 and grabbing 39 boards over his last two games, imagine if you traded him out anywhere over the last month hey @benny_blokes.
Can you believe Madgen has a better 3 game average than Mitch Creek at the moment? Creeky is letting us fantasy owners down at the moment following scores of 18 and 16. Has he lost your trust or are you riding it out with him?
Roberson is averaging 43 points a game over his last 3 and he will be on a some coaches radars no doubt. Wesley is currently a drunken yo-yo with scores of 22, 60, 17, 71 and 18 over his last 5 games – he could be a good point of difference, risk/reward or #riskybisky option if that's what your team needs.
Bogut has been one of the big names to come into most teams, but the reverse trade button will cop a work out after it was announced he will sit out the game in New Zealand, which is good news for Tate and Cooks owners. Speaking of, Tate is the inform fantasy bloke at the Kings, averaging 50 over his last 3 and 42 over his last 5, making him one of the most owned players on the double this week. Cooks becomes an even better option, particularly at a price of $928k. Cooks is averaging 40 over his last 3 and 5 games, and you would expect him to be the number one beneficiary with Bogut out of the squad, with extra minutes and boards up for grabs.
Although the scheduliser doesn't warrant it just yet, Long, Patterson and Cotton are the 3 premiums in good form fantasy-wise, while the BrisVegas schedule looks good over rounds 17-19 with 5 games in 3 weeks. Magnay could be an option over that run with his 3 game average of 43pts, while Sobey will also be on the radar.
ROUND 16 CAPTAINS
1. Scott Hopson – Two home games against the Kings and United. Been a while since he played Sydney, but played them both home and away in his first two games in the league, posting a 50 and a 35. Also played United prior to his injury for a 38 in Melbourne and will now host them at Spark Arena. Averaging 49 over his last 5 and playing 37-38 minutes a game over his last 3, barely seeing the bench and that's what we want! A captain that is allowed to play huge minutes. It's win every game or go home for the Breakers right now, and Hopson is the man. He will get every opportunity to go big in Round 16, and provided he doesn't post another 10 turnovers this week, Hopson should be the chalk play.
2. Jae'Sean Tate – Averaging 50 over his last 3 and 42 over his last 5. Tate put up 35 and 32 very early on in the season against NZ. 42 and 39 on SEM. What I like is the form. 62 and 49 in his last two games, and he is doing it all, stuffing the stats, and registering a stat in every possible category over his last couple of games and I cannot see why this shouldn't continue this week, particularly with Bogut out of the lineup for the first game.
3. Xavier Cooks – I had Bogut here, prior to the announcement he won't make the trip to New Zealand for Friday's game. With Bogut sitting out tomorrow night, Cooks (40 average over last 5) will take his place in a revised @banksy_blokes Captains. Averaging 9 boards over his last 5 with Bogut, I expect Cooks to grab 10+ boards with ease and push 30+ minutes in his absence.
Take note:
Creek – form slump – flag (18 and 16 over his last 2), two away games – flag, last time Creek played in Perth he scored 11 – flag… the only non flag is he scored 60 in Sydney in Round 12. He may well bounce back, as a player of Mitch's calibre WILL bounce back, it is just a matter of WHEN. I just feel safer putting the C on a player with less flags, and right now Mitch has more red flags than a bullfighting convention!
Pineau – 39 rebounds over his last two games as a non owner all season is tough to watch. Tough to watch to the point that I have stopped watching Phoenix games. Form has him sitting as a potential captain for the first time in his career. But two away games against Sydney and Perth (flag) has me worried. Scores of 27 and 22 on Perth (flag) and just a 22 away to Sydney (flag) also has me worried.
Tai Wes – Well he is more up and down than a drunken yo-yo. 4 scores of 18 or below over his last 8 and I see more foul trouble ahead considering the match-ups, following a 22 against Sydney just weeks ago.
Any NBL conundrums or questions, be sure to hit us up on twitter @BBall_Blokes
Good luck for Round 16 legends!