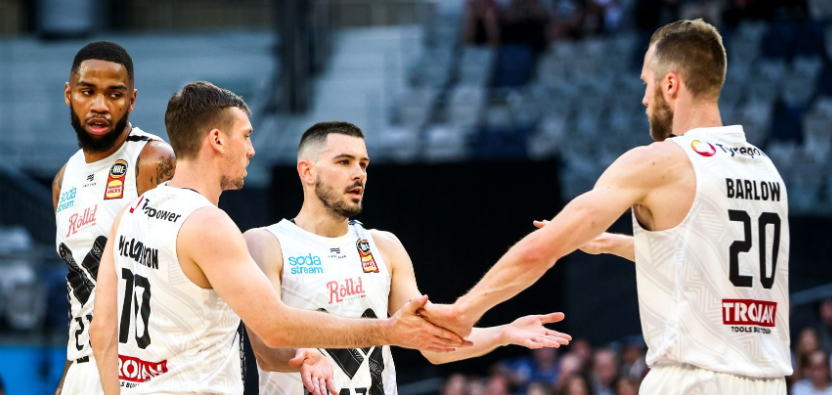 While the battle for that all important 4th spot and a seat at the NBL finals is still up for grabs, sadly, there is only 1 round of the #NBL20 season to go and that means it's all over for #NBLFantasy in less than a week #sadface.
There has been some #NBLFantasy surprises, shockers and everything in between as discussed on our bonus podcast for the week, which featured an awesome little chat with nbl.com.au fantasy article guru Tom Hersz, as we discussed the season that was:
BrisVegas week in #NBLFantasy saw 3 Brissy blokes Patterson, Magnay and Sobey make the Team of the week starters, with Hodgson making the team of the week as the bench centre, so running with all four of those was probably the way to go if you could swing it, but if not your probably setup for this week. Take a listen below as we discussed the round that was, as well as all things sit, start, trades and captains prior to the final week of the season, Round 20:
TRADE TARGETS AND
THE SCHEDULE
Cairns, Melbourne United and SEM Phoenix all on doubles this week to finish off the season. The Cairns duo of SpaceCam Oliver and Machado have been runnin hot, so if your chasing a couple of premiums then those two should be at the top of your list with maybe DJ Newbill thrown onto the list as a possible point of difference.
Long and Trimble are your Melbourne United picks but with them both very up and down there is an element of risk in both at the moment. Trimble in better form over their last couple of games with his move to come off the bench, averaging 43 and 40 over 3 and 5 games respectively, while Long is averaging 35 and 34.
With the news that Creek is out for the final round of the season, let's hope Creeky is back to peak fitness asap! It certainly does add a little bit of unknown to the SEM guys for #NBLFantasy this week. Roberson is the next in line with averages of 43 and 45 over 3 and 5 games, but surprisingly Tai Wesley is next up averaging 38 over his last 3, whilst MVPineau is also averaging 38 over 3 games too. Thereafter is anyone's guess, does Madgen rise up for the Phoenix in Creek's absence or maybe one out of the box like Devondrick Walker who might make the most of his remaining two games? All a little too #riskybisky for us this week with little on the line for SEM.
ROUND 20 CAPTAINS
United have the most motivation to win. Cairns are locked into third, and can only get to second place if they win both games and Perth lose to Adelaide, so there is that chance that there might not be anything in that second game for Cairns, and therefore that risk of limited minutes and resting for some guys. SEM have nothing to play for other than upsetting teams looking to make finals.
Also noteworthy, is both of United's games are in Melbourne, whilst both Cairns games are away. It's riskybisky to be giving someone from the Phoenix the captaincy with nothing but pride on the line. MVPineau doesn't have a great record against Melbourne, but has a great record against NZ. Creek is out for the season, and it's tough not to follow the narrative of United chasing that last finals position or Cairns chasing down second spot, of those teams on the double.
4. Melo Trimble – 110 over his last two games, and has been trying to single handedly carry United into that fourth position. 28, 32 and 10 against his old team Cairns has me worried though. 36, 38 and 35 isn't enough against SEM, so I'm looking elsewhere.
3. Cam Oliver – When I thought captains, Spacecam was one of the first guys that sprung to mind. After averaging 62 over his last 3 and 55 over his last 5, how can you not? Owner beware: 14, 77 and 63 on United, the 14 not only being the most recent, but also being the lone away game this season.
67, 39 and 22 on Brisbane, the 22 being the lone away score. So in the two away games against this weeks opponents, he has scored a 22 and a 14… And he plays the same two teams, both away again this week. I know a lot of people will be looking to Cam, but I am also a man of my word. I tweeted last time he was my number one captain:
Fool me once, shame on you. Fool me twice, shame on me. Cam Oliver officially banned from Banksy's Captains for the rest of the season #NBLFantasy #Maybeitwasthenewhair

— Banksy (@banksy_blokes) January 11, 2020
I will be keeping my word this week.
2. Scott Machado – Scores of 43, 70 and 54 on United. 35, 46 and 53 on Brisbane. Averaging 51 over his last 5, and seems to have the safer floor of the big 4 on the double this week. He is my safe captain option and if I was sitting first overall, I would probably be giving Machado the captaincy.
1. Shawn Long – 43, 55 and 74 on Cairns this season. 37, 72 and 75 on SEM this season. That's a six game average of 59, 118 as captain, in two games where United win or go home. So the match-up and need to win gets a big tick from me.
The problem? Mr Double Double, hasn't double doubled once in any of his last 5 games.
I think we get Shawn Long hustling for those boards this week though.  It was this time last season people were not expecting Long to be around for NBL20 as he was likely headed back to the NBA, and after a dip in form, I think he needs to perform right now as much as United do for his career aspirations.
The other plus. The two home games….. and United have already had two home game doubles in the same round twice this season. The last time United had two home games on the double was in Round 13 where Long scored 101 across the two games against Cairns and Brisbane. The other double he had where both games were in Melbourne, was back in Round 5 where he put up 149.
I'm backing my boy this week and Mr Double Double to live up to his name. C'mon United!
Any further NBL conundrums or questions, be sure to hit us up on twitter @BBall_Blokes
Good luck for Round 20 legends!