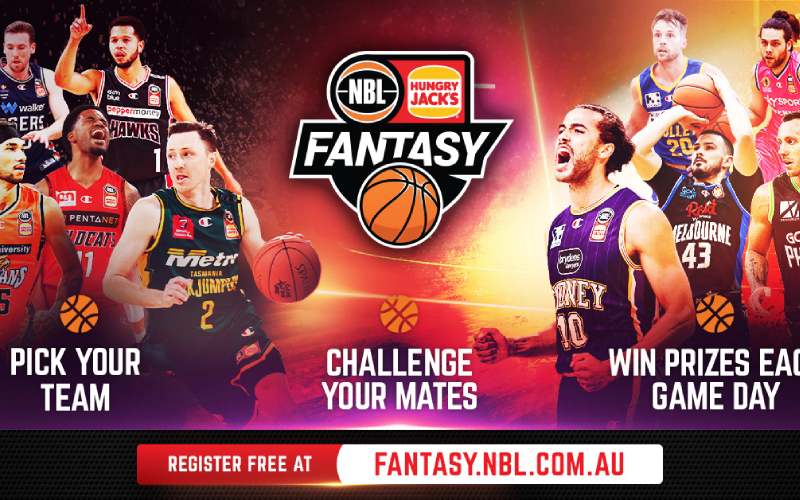 If you are fantasy footy fanatics like us; you may be looking to scratch that fantasy itch. Lots of people opt for the big bash, but we are here to present a different option.
NBL Fantasy is now open!
Register at fantasy.nbl.com.au
Before we go on and explain why it is great; have a listen to Bucks, who reflected on his first season of NBL Fantasy last season after many years of AFL Fantasy.
The Basics
NBL fantasy is a game where you select a roster of 11 players in set positions. Unlike AFL fantasy, your bench scores count towards your overall total with 50% of your bench players total counting towards your score. You will select a captain for double points. There is no benefit in using a loophole as all players contribute to your score. Our captain selections are exclusive to our patreon supporters from round 4 onwards. 
There is a season-long competition and a gameday competition. 
Scoring
Players get fantasy points for filling up the box score with points, assists, rebounds, steals, blocks, 3 pointers and winning the game. Players will also lose points for missing shots and turnovers. This game favors the big men with double-double bonuses being far easier for bigs to attain. 
You can see every fantasy score from the preseason at basketballblokes.com. Each of these games has an associated podcast recapping the match. 
You can subscribe to us on Apple Podcasts and Spotify  
Player Pricing 
The majority of returning players are priced similar to their closing price from last season. Development players are priced at 250k
College returnees are priced at 300k
Locals that played at lower level oversees comps are priced at 500k
Next Stars are priced at 850k
Imports and High Level locals are priced at 1m
Players' prices change based on performance but they are capped at 100k round on round changes. For this reason it is difficult to quickly change your structure. 
Trading
You get 2 trades per week and generally have to trade like for like positioning with limited 'advanced trading' of one move per trade.
The Schedule 
The biggest difference in AFL and NBL fantasy is the schedule. The NBL schedule is uneven with teams playing between 0 and 3 games in a particular round. 
You can see the whole schedule here:
https://basketballblokes.com/schedule/
You want to maximize the amount of games played through the season. For example, this side posted by the 36ers socials will score exactly zero points in the first 2 rounds. You should not pick a 36er in your starting side.  
Pick a Jacky!
The only way Roy, Warnie and Calvin would let us post here is if we talked up their beloved Jack Jumpers… not really, but they are the only team to play 2 games in round 1. So make sure you have one in there as a captain option. 
Join a league!
When you register, make sure you join our open league (DUJDPYHD) as well as the DT Talk league (PD9DSAFA)
We wish you luck if you do decide to give NBL Fantasy a crack. You will need it to beat Buck's 44th overall finish in his first year!
We think your best chance is to sign up as a patreon supporter at https://www.patreon.com/basketballblokes.
We hope to see you in the discord chat soon!
It all tips off on October 1