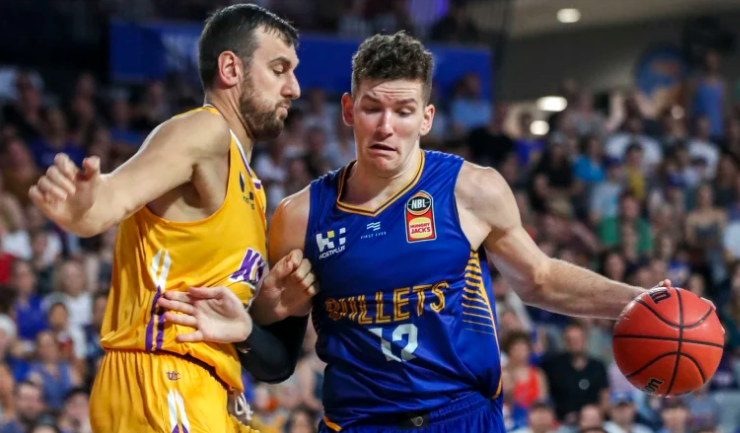 'Twas the last post before Xmas! And what a Basketball feast we have ahead of us, with not only every team on the double, but 6 days of games to enjoy over the holiday round, with games on Thursday, Friday, Saturday, Sunday, Tuesday and Wednesday – before a one day turnaround that sees Round 14 beginning on the Friday.
With most of us set to spend the Christmas period celebrating with family, we will keep our fantasy fix short and sweet this week. It is the one and only week of the season where we see each and every team on the double, meaning you can't go wrong!
With all your players on the double prior to your two trades this week, it makes for a perfect opportunity to make any fixes needed for the following round where there are only three teams on the double, or better yet an opportunity to fix some of those pesky bench spots, and boy have we been spoilt for choice at the right time.
Hopson found his form for those who jumped on last week, and if your needing a cheaper go to, Naar and Cooks are ripe for the picking! Take a listen below as we discussed the round that was, as well as all things trades and captains prior to a huge Round 13:
TRADE TARGETS AND
THE SCHEDULE

The NBL has given us a gift of a fixture with all teams on the double this week, however plan accordingly with just the three teams on the double next week. Importantly, Melbourne and Adelaide play two home games. Both Perth and New Zealand have 2 away games.
As we touched on, this week makes for the perfect opportunity to make any necessary fixes, particularly with upgrading bench spots, where plenty of value has opened up. Emmett Naar is now averaging 42 #NBLFantasy points over his last 3 games, has 6 games over the next 3 rounds, and is priced at $622k if your needing to upgrade a PG bench spot. If you can pay up, Sek Henry makes for a value play at SG with no Webster moving forward, while Hopson at SF, Cooks at PF and Magnay after his huge 73 fantasy points from his first career start at C, all make for value plays at their respective positions. 
Another thing to consider in your trading plans, is that we will only have Adelaide, Brisbane and Illawarra on the double next week, so those toying with the idea of ditching Lamar Patterson after a couple of poor showings, may want to hold on another couple of weeks longer.
Melbourne and Perth have a string of 4 single rounds after this week, so consider moving on the likes of Cotton and Kay with so many viable options available at their positions, with far superior schedules ahead.
ROUND 13 CAPTAINS
1. Shawn Long – I am finding it hard to go past Mr Double Double, after watching him take Perth to the cleaners over at RAC arena last week. He looked unstoppable and was still chasing down offensive boards in the final minute of the game with the game well and truly decided – Exactly what we want from our captains! United take on Cairns and Brisbane, and have the luxury of 2 home games. Long is averaging 62 over his last 3, and 63 over his last 5, a span which includes scores of 76, 77 and 103! Has played 2 away games against Cairns already this season for scores of 74 and 55 and now plays them at home. The one downfall is where he has already played Brisbane just the once this season, where he had his worst performance of the year with just 14, a performance Shawn would love to avenge.
2. Mitch Creek – Mr. Reliable is averaging 54 over his last 5.  Creeky takes on Illawarra at home where he put up a 60 earlier in the season. He has also only played Cairns just the once for a 55. It sounds like a pretty safe 100 again for Mitch, particularly when he is playing the most minutes per game of any player in the league, and add to the mix that Phoenix really need the wins with the log jam that is the race for that fourth spot.
3. Cam Oliver – Space Cam is now averaging a ridiculous 75 over his last 3, and is now just shy of averaging 50 over the entirety of the season. Has Melbourne away where he actually matches up really well against Long with scores of 63 and 77. Then plays SEM where he just put up 69 on them a fortnight ago, and will go on to now play them at home.
4. Scott Machado – 54 and 70 on Melbourne already, in what were both home games. Will take on United away, before battling SEM at home where he just scored a 36 in Melbourne. Averaging 51 over his last 5, Machado is now the third most expensive player in the competition.
5. Eric Griffin – Griff continued his good form last week with his somewhat new role from the bench, top scoring with 101 over the round. Missed out on the double double too in that first game of the round by one point. Adelaide have two home games this week. Has only played New Zealand away for a 39 and has only put up scores in the 20's on Perth, but he is averaging now an impressive 54 over his last 5 games, making him one of the most in form fantasy players in the competition with two home games, but there are better options.
Any NBL Fantasy conundrums or questions, be sure to hit us up on twitter @BBall_Blokes
Good luck for Round 13 legends and a Merry Christmas to you all!