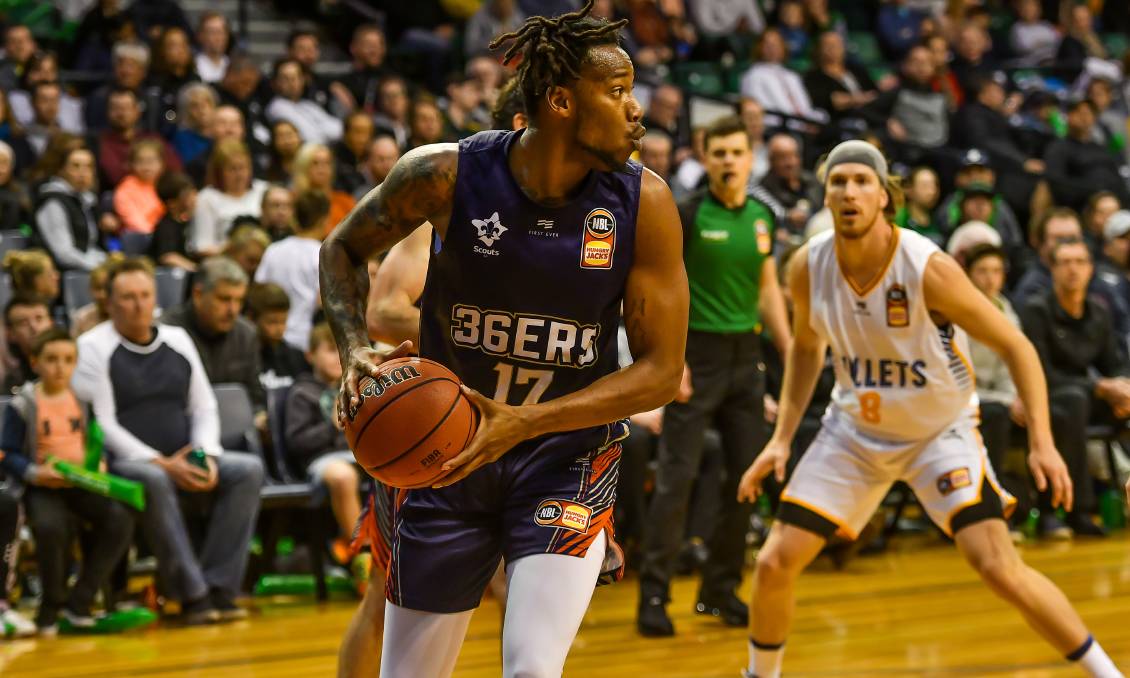 Another big scoring round with the weekly winner scoring a huge 892 and 167 teams scoring 800 or more across the league. Banksy's captains for Round 11 were on the mark with 3 of the top 4 scorers for the round in his recommendations, but the round's highest scorer with 138, Space Cam Oliver, wasn't in his top 5!
Let's hope Michael Randall followed his gut here!
If he didn't, the other captain options on offer were also big. Kay with 123, Creek 122 and Long 110 rounded out the top 4 for the round, the only 4 players scoring over 100pts. Some of the blokes not getting it done this week were Sunday Dech with 11, Goulding with 41 over a double, Magnay with a 6! Yuck! And Bogut with a 15 thanks to foul trouble against Mr Double Double!
With plenty of NBL Fantasy relevant news this week, and with another 5 teams on the double, take a listen below as we discussed the round that was, as well as all things trades and captains prior to a huge Round 12:
THE BLOKES AND TRADERS
Some movement at the top with Boydie's Deep Ballers overtaking Benny this week. Calvin etched his way closer to the top, whilst Banksy continues to slide further from the elusive top 100 club. Special mention to the Warne Dawgs, moving up some 134 spots to overtake Destroy!
As we can see below, the Deep Baller's were loaded last week and brought in Griffin at the perfect time. Boydie looks poised to make another move up the rankings with 4 possible players on the double this week, prior to using his two trades. It is amazing to see what is possible, as if we remember back to the beginning of Round 3, Boydie found himself at 884th after the infamous accidental Kay captaincy on a single that had him almost throw in the towel!
TRADE TARGETS AND
THE SCHEDULE

The busy middle part of the fantasy schedule continues with 5 teams on the double this week, before the big one – every team on the double for the first and last time next week.
Business time of the season right now, and as you heard on our podcast and saw over Twitter, people are rising up the overall rankings quickly (we see you @boydie_blokes), or stumbling down the order rapidly (lift @banksy_blokes)! So what's it gonna be for your team???
Plenty, and we mean PLENTY of options are opening up thanks to a fruitful schedule right now. Doubles this week for Adelaide, Illawarra, NZ, Phoenix and Sydney, before we see the big one next week – with all teams on the double. This makes for some interesting strategy entering Round 12, because if you are holding one or more of the inform fantasy big men like Long, Kay, Machado or Oliver who find themselves all on singles, are you prepared to take a hit and hold them for next rounds double? Or will you chase hard now and trade them out?
Creek is the no brainer this week if you don't have him, as he is averaging 57 over his last 3 games and had 122 for SEM's double last round. DJ and Griffin are the premium picks at Adelaide, there are no real must haves or premiums at Illawarra with LaMelo injured for a while still and their 2 new imports failing to fire, whilst Hopson looks like the pick at NZ with Webster on his way to China for the rest of the season.  Bogut's 15 last week looks unattractive, but he did have scores of 59, 39 and 44 in the 3 games before last round, so could be a sneaky unique option to get into your side this round with back to back doubles at an ownership of just 17%.
There were lots of questions and talk surrounding downgrade options this week, particularly at SG with Webster out for the season now, joining Hampton on the sidelines. Does this open the door for Weeks as a cheap SG bench option? Or is Sunday Dech still the one, especially with his dual position eligibility? Either way, cheap bench options with opportunity look thin, so these may be the two picks of a bad bunch.
Other bench options include Finn Delaney at PF, particularly with NZ's schedule looking attractive if you have the cash available.  Cooks debut score of 21 fantasy points has been enough to get a few fantasy coaches signing him up as their bench PF at his price point, but have we seen enough? There is still question marks on the 2 Illawarra imports, so the wait and see approach may be the way to go for now.
ROUND 12 CAPTAINS
1. Mitch Creek – Didn't let owners down last week with a huge 122 point round. Looking at match-ups this week, Creek had 65 last time on NZ at home and now has them away, whilst putting up a 39 last match-up against Sydney at home and now also has them away. It isn't ideal to have your captain playing two away games, but with the big guns in Long, Machado, Kay, Oliver and Patterson all on singles, Creek is our safest and most talented available option this week, being the highest scoring player on average on a double, averaging 54 points a game on the season.
2. Andrew Bogut – Who would have thought after last year, that this would be a unique option with the King legend himself being on a double? Has Brisbane at home first up. We have some data here, as he has played them twice for scores of 51 and 43. Follows it up with a Monday night game at home against SEM where he put up a 58 earlier in the season, missing out on the double double by one singular point. Should be fresh after plenty of bench time last game, with foul trouble against Mr Double Double. Even with that 15 last week, he is still averaging 43 over his last 5.
3. Daniel Johnson – Can we flip a coin for 3rd and 4th this week? When one of these two goes big, the other often goes missing. DJ has Illawarra at home, and Cairns away. It has been feast or famine for DJ owners of late with scores of 85 and 66, as well as a 15 and 25 within his last 5 scores. 56 on Illawarra earlier in the season, 33 on Cairns, so a solid score on the cards for DJ owners, but with the Griffin factor, there are safer picks.
4. Eric Griffin – Rinse and repeat if you just read pick 3 for the week. There is always risk when one of DJ or Griffin goes big, and what it means for the other. 41 on the Hawks away and now has them at home. The question is, can we ignore this guy any longer? Averaging 56 over his last 3 and 45 over his last 5. As I highlighted last week, bigs have been dominating the Hawks recently. He also had 52 on Cairns in their one match-up this season, missing the double double by one board. Has averaged just shy of 23 points and a bit over 9 boards a game over his last 3. Is a tempting unique selection at 9% ownership based on current form alone.
5. Scotty Hopson – One of the big questions of the week more so from a trade in perspective as we discussed on the pod. We have to remember that Hopson averaged 45 over his first four games of the season prior to injury, and although he has scores of just 29 and 24 since his return, we have to remember he is still finding his feet. As we found out earlier, Webster will be out for the Breakers for the remainder of the season, which will mean big usage for Hopson. Match-ups against SEM and Illawarra are a nice way to find some fantasy form with 2 games now under his belt since his return.
Any NBL Fantasy conundrums or questions, be sure to hit us up on twitter @BBall_Blokes
Good luck for Round 12 legends!