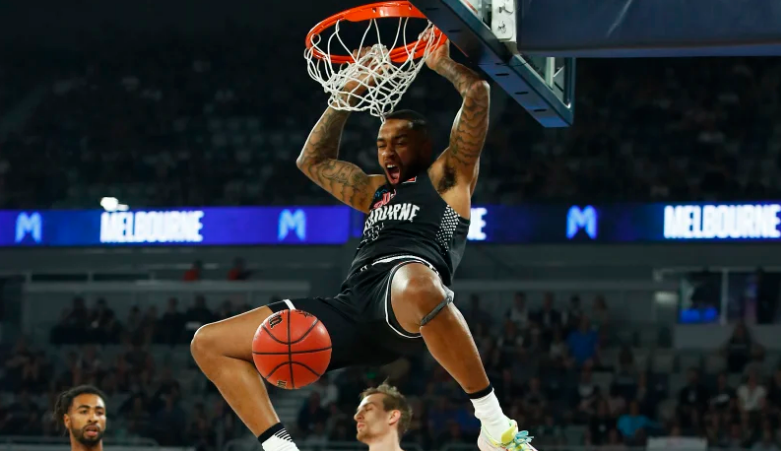 Well what a round that was! There were some massive scoring teams out there for the week, with the top 2 teams scoring a whopping 852 points each. This was thanks to some massive bounce back scores, including Shawn Longs 103 in a single game (after scoring 95 combined over his last three!), Machado with a big 117, but it was Nick Kay with a huge 152 across the round following a recent dip in form that took out top honors.
There were also bullets a plenty. RJ Hampton left owners stranded on just 13, following a DNP in game 2 of the round. Daniel Johnson could only muster 15 as he could do little more than watch the Griffin show from the sidelines, whilst Sobeys 35 across a double, Tate's 36 and Didi's 23 were less than desirable.
With another round gone comes another round of hope. If last week was tough for your team, shed that dead wood, bring in two new players to get the job done and go again.
Have a listen below as we discussed the NBL Fantasy round that was, and look forward to all things Round 11:
THE BLOKES AND TRADERS
It's getting tight at the top with Boydie flying up the ranking and now only 1 steal away from joining Benny at the top of the rankings. Warnie has taken a bit of a drop in the ranking but could make a nice run at it over the next 4 weeks if his Adelaide boys can pay off for him. He already has a team stacked with double game players even before making trades.
TRADE TARGETS AND
THE SCHEDULE

The busy fantasy schedule is in full swing with 5 teams on doubles this week – Adelaide, Cairns, Melbourne United, Perth and South East Melbourne Phoenix. That leaves a plethora of options to consider for our teams this round. Adelaide are starting a friendly 4 rounds of doubles in a row this week, while SEM are starting a string of 3 double rounds on the trot, meaning players from either of those teams should be a focus. Do you go DJ or Griffin as a big from Adelaide? Or maybe you need a wing and Drmic is your man with the good schedule. Creek is the obvious choice at both wing positions, along with Roberson, while there might be a little bit of a value or a unique pick emerging at SEM in Tai Wesley. Minutes were limited first game back, and as a result so was fantasy production last week. Might be a round or 2 before Tai gets back into his Grown Man form from previous seasons.
Machado is still running hot fantasy wise from Cairns with a 3 game average of 62, followed by his running mate Oliver with a 3 game average of 53.
O'Kay Boomer returned to his fantasy scoring best last week with 152 over his 2 games, and with another double this week for Perth, is another 100+ score on the cards from Kay? Cotton also scored well with 93 and Dario Hunt with a 96 for the round too.
Oh dear, Melbourne United are on a double this week and it has taken me this long to mention his name. That's right, Mr Double Double saluted his fantasy owners with 103 on a single last week. Can Long owners expect a 200+ score this week!? That might be a stretch, but with games against Sydney and Illawarra it will be tough, but not impossible! Speaking of big scores, let's move onto the all important captains for the week!
ROUND 11 CAPTAINS
1. Shawn Long – Mr Double Double will face Sydney, where he has scored a 77 at home and a 26 away already this season. The good news is Melbourne will play the Kings at home and Kay just put up his highest score for the season on the Kings last week with a ridiculous 83. He is yet to face the Hawks, but the match-up itself looks a juicy one! Hodgson put up 52 on the Hawks last week, while Ashley put up 64 and Delany 45 the week before. A massive 103 point game against Adelaide last week of course (34, 15 and 4 blocks) has Long back in form, and as a result back on the Captaincy radar!
2. Scott Machado – Averaging a ridiculous 66 over his last 5 games, Machado will face Perth first up. He has scores of 54 away and 73 at home on the Wildcats and plays them at home again this week. He will then take on SEM who he is yet for face, but being the 2nd highest tempo team in the league, it makes for a productive match-up fantasy wise. More recently, Perth played SEM where Cotton 44, and even Martin 37, were solid, while Patterson had 9 dimes and 56 on them the week before, so a double double is likely. We only need to read Machado's last 5 scores to lock him in with confidence – 73, 70, 70, 49 and 68!
3. Mitch Creek – Plays his old team for the third time this season, scoring 40 in a foul impeded game early on, before a massive 81 in their most recent match-up, his highest score for the season. Creek hasn't played Cairns as of yet. I have Creek at 3, as I think the two guys I have at one and two are a much better chance of a double double and locking in those bonus points, but I expect Mitch to go big nonetheless.
4. Nick Kay – Kay deserves some credit, bouncing back last week with a massive 152! He has Cairns away, followed by Brisbane at home. 42 and more recently 34 on Cairns already this season, and only a 29 against Brisbane in their solo match up however, has me looking elsewhere. The form certainly gets a tick, but the match-up so far this season hasn't been overly impressive based on those numbers, but I must say Perth looked back in their 2 games last round!
Any NBL Fantasy conundrums or questions, be sure to hit us up on twitter @BBall_Blokes
Good luck for Round 11 legends!