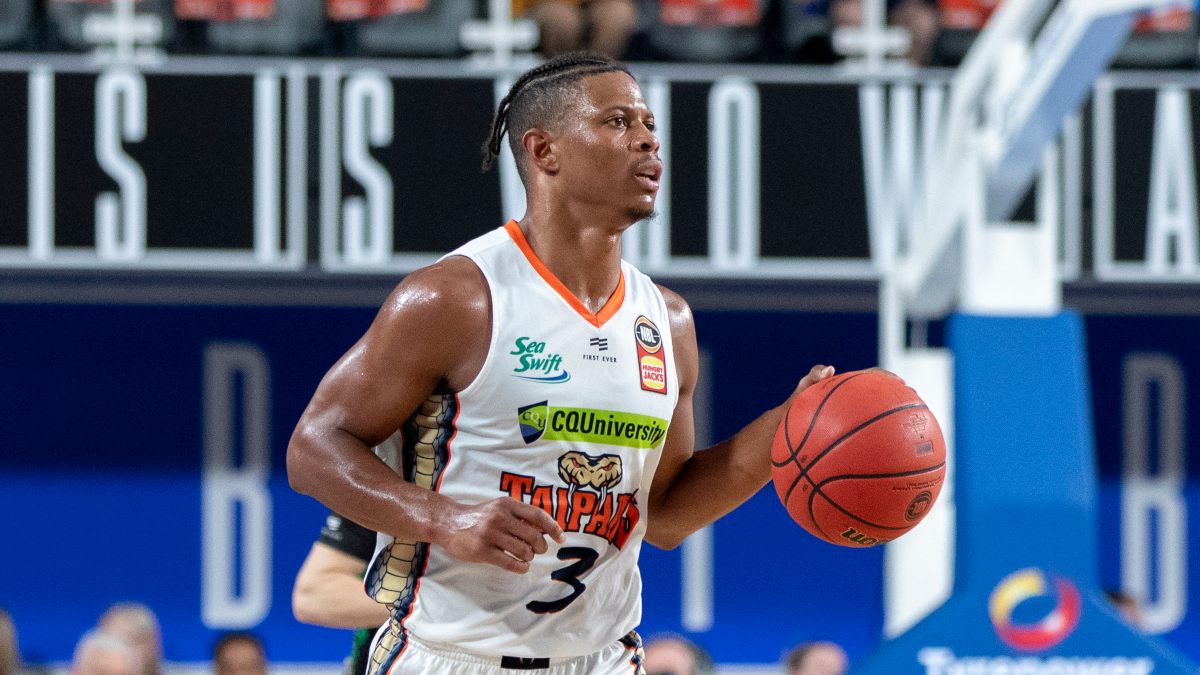 The 'Melbourne United Double Round' has come and gone, and what did it give us?? Multiple potential King Legends all on singles! That's right, all that planning to stack our rosters with Melbourne United players didn't exactly pan out the way we wanted. Some big scores from players on a single with LaMelo smashing out another triple double for 88 points and DJ translating his 29 points and 17 rebounds (over in Perth if you don't mind) into 85 big ones! Space Cam Oliver bounced back in a big way with 77, while Machado posted his third straight score of 70 or more to overshadow most of the Melbourne United players on doubles, although Trimble with an 82 and Long with 81 were worthy captain choices. Have a listen below as we discussed the NBL Fantasy round that was, and look forward to all things Round 10:
THE BLOKES AND TRADERS
Boydie, Roy and Warnie have all jumped around 20 spots in the rankings for the week which means Boydie jumps Calvin in overall rankings, who didn't have his best performance with poor showings from Barlow and Drmic affecting his round score.
Can Calvin resurrect himself and the Traders and take back the un-official Traders/Blokes rankings grudge match thingy? (named by Boydie just now)
JLA and Sobey not showing up for both Roy and Banksy hurt their round scores, although both still managed to jump in overall ranking.
TRADE TARGETS AND
THE SCHEDULE

Wowee, there are mounds of options this week with Brisbane, Cairns, NZ, Perth and Sydney all on doubles in Round 10, while Cairns and Perth back it up with another double in Round 11. These next few rounds will separate the wheat from the chaff with so many trade options to consider, let alone Captains choices! Some in form blokes over their last 3 games who are on doubles for the week include Machado (3 game ave 71!), Patterson (51), Oliver (50) Tate (47) and now Bogut who looks to be reasonable value now at his price, after averaging 44 over his last 3 games.
With Lisch back this week according to Liam Santamaria, it does make Sydney blokes less attractive for fantasy, with so many mouths to feed. Cairns and Perth players will be viable options for a lot of coaches with 2 doubles in a row. Machado's form is excellent and surely he will feature in Banksy's captains for the week?
Downgrade options are plentiful too. We had over 120 responses to our Tweet poll on Finn Delaney below, with the 'NO' voters worried about the pending returns of Hopson, Webster and Loe to the NZ side in the next week or so.
Other possible downgrade targets include Sunday Dech, who put up 46 last week and still represents great value at $650k, with a great upcoming run of doubles. Hopson if he is actually back? Might be a little risky seeings it has been said he might return for the past 2 weeks now and is still a no show. Has Drmic's 17 from last week hurt his chance in your fantasy team? I cannot believe he is being mentioned in fantasy land after his early season form, but is EJ Singler a cheap option? He funnily enough, has a 3 game average of 39pts but isn't as cheap as we would like for such a risk at $1.03m. We ran through some more in depth options on this weeks podcast, and talked through as many of your trade questions that were sent in as possible:
ROUND 10 CAPTAINS
1. Scott Machado – Machado and Space Cam are playing some big minutes for the Cairns rotation right now. They played 37 and 34 minutes respectively last week and are most weeks. Scottie scored 39 on Sydney in Round 1, and put up a 48 point Double Double in NZ earlier in the year. What we cannot ignore any longer is Machado's three game average of 71! 3 weeks ago, his highest score for the whole season was 54, and since then he has gone bang, bang, bang with scores of 73, 70 and 70 thanks to three double doubles on the trot. In fact, he has just one score under 46 in his last 9 games. Gimme all that floor, because his ceiling of recent has been through the roof!
2. Cam Oliver – 41 on NZ and 29 on Sydney in his previous matchups, but how good was it to see Space Cam bounce back in a big way! After a mediocre Round 8 and admitting it on social media and being his biggest critic, he hit back with a monstrous 77 on Melbourne United and Mr Double Double, with 26 and 13. He looked hungry, and as a result put up his biggest score for the year!
3. Nick Kay – After a rough trot, Kay is averaging 41 over his last three and has some decent matchups against the Kings and Phoenix. He scored 46 away in Sydney earlier in the piece, followed by 53 on SEM with a 12 point, 13 rebound double double effort. Perth will take exception to last weeks performance at home, and I see them responding in a big way. Could this be the week Kay bounces back in a big way?
4. Lamar Patterson – Mr. Consistency has averaged 51 over last 3, and 52 over his last 5. Takes on Illawarra at home where he has scored 55 and 34 in their two away match-ups this season, before taking on New Zealand for the first time this year.
5. Bryce Cotton – Can be excused for an off game last week, following the news Bryce had become a new dad, so that lack of sleep may have taken its toll. A 54 on Sydney last match-up coming from a 36 actual point outing, plus the massive 60 on SEM where he was one assist shy of a DD, has Cotton in my calculations. If it wasn't for his lack of sleep, he may have been higher!
Any NBL conundrums or questions, be sure to hit us up on twitter @BBall_Blokes
Good luck for Round 10 legends!