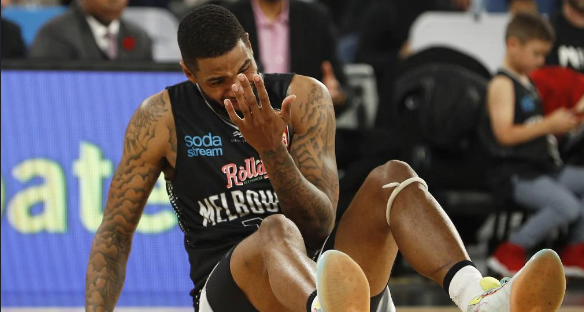 Last round finished up on Monday night with the Illawarra Hawks v the Cairns Taipans. Half way through the 3rd quarter I told my wife I would come to bed after the third quarter…. but I could not stop watching. The point god exhibition put on by LaMelo Ball and Scott Machado was something to behold. Sure, there is an extra layer of enjoyment when you have these guys in your fantasy team, but separate to that, the standard of play in the NBL is as good as it has ever been. This was not a match between 2 powerhouse clubs of the league. The Illawarra Hawks have only won 5 games in its last 18 contests…. and all of them have been against Cairns. Yet here I am… on my couch… with a massive smile on my face… proud of where the league has positioned itself…and wondering why I had Lamelo Ball on my bench. 
The attention the league is getting is awesome; and whilst the LaMelo Ball hype is truly a once off, the legacy that it can leave in attracting the best international talent should ensure the high quality of the league is maintained, even with expansion on the horizon.
THE BLOKES AND TRADERS
Last week was one of those weeks where seemingly 50/50 calls made huge differences in your score. Did you bring in Machado or Oliver? Did you keep Creek? Did you start LaMelo Ball? 
This is demonstrated by the fluctuations in the Blokes and Traders rankings. Last week Calvin was 149th, Warnie was 110th and Roy was 453rd.
Roy is back from the US and we have redeemed ourselves as a fantasy community getting Roy back in the mix for a high ranking. Roy had the combination of starting Lamello; and following Banksy's captains to go with Machado who was his highest ranked player. This was good enough to finish 90th for the round despite non-scoring players in Deric and Rice Jr.
TRADE TARGETS AND
THE SCHEDULE

Melbourne United is the only team on the double this week. This raised 2 questions:
How many United players should you have? 

Well then… which ones?
A final poll for us to use in this week's podcast. Now that the game is open, how many @MelbUnitedHQ players are you rolling with in your fantasy team this week? #NBL20 #NBLFantasy

— BasketBall Blokes (@BBall_Blokes) November 26, 2019
This poll gives us an indication of what other coaches are thinking of doing this week. It is a fine balance of taking advantage of this week to make a big jump up the rankings; compared with the understanding that United only play 1 game next week. You will likely want to move a couple of them on next week and not be left with too many United players on your roster going forward.  
Well…. Which ones then?
The list includes Shaun Long, Mitch Mccarron, Melo Trimble, Chris Goulding, JLA and David Barlow, all of which we discussed on this weeks podcast below:
As far as putting these in order, I refer you to Banksy's captains….
B̶A̶N̶K̶S̶Y̶S̶  CALVINS ROUND 9 CAPTAINS
Soooo. Banksy did balls it up this week… And he is deeply apologetic to the people for this…. But we must move on! He did manage to hold strong and talk through his captains for the week on the podcast above.
But to make sure we get the people back on track, we heard from DT Talks very own and the Peoples Prince, Calvinator who tried his hand at this weeks Captains!
The Prince never sleeps and is always here in a time of need @BBall_Blokes #calvinscaptains pic.twitter.com/6hr1W19C92

— Calvin (@CalvinDT) November 27, 2019
1. Shawn Long – The big fella is ranked at #2 for the season sitting behind Next Star Melo who is going off. The problem with Long is, we all want a captain with some form, but Long is coming off his worst game for the year (14pts) and has two road trips coming up. This year on the road (3 games) Long has averaged 48, compared to the 62 he averaged at home before last week's 14pts from 18mins. Yes, this is concerning. The big green tick though, is Long has played these two teams twice this year. Against Cairns he had 74 and when he met the Kings, he had a lazy 77. Last week against the Kings, they nearly gave up two double/doubles to Phoenix. Pineau had 12 boards, Crockett 9 and Mitch Creek pulled down 7. This tells me that there will be plenty of boards up for grabs and a double/double is pretty much a sure thing.
2. Mitch McCarron – Unique and very good. McCarron only sits in 6% of teams and is coming off a huge 63 last week. He had 45 against Cairns and 54 on the Kings earlier this year and based on form and history, he is a great option.
3. Melo Trimble – Just like Long, his form away from home isn't great, averaging just 38 this year. Amazingly, United have only played 'away' is three of their 11 games. He had 28 against the Taipans earlier this year and 52 on the Kings.
Any NBL conundrums or questions, be sure to hit us up on twitter @BBall_Blokes
Good luck for Round 9 legends!