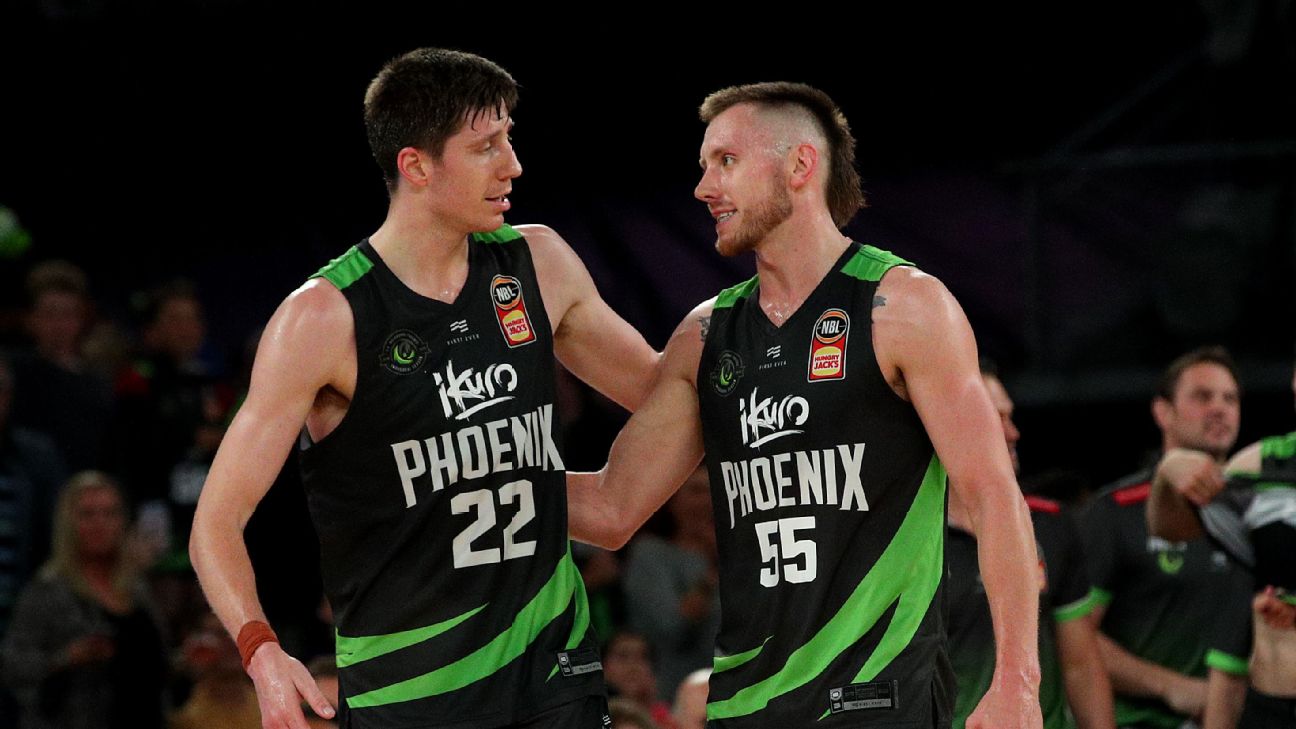 We are back to Friday night tipoffs to start Round 7 of #NBL20, with a 7.30pm AEDT lockout this week. Last week was a round to risk it for the biscuit, with a lot of coaches either bringing Glen Rice jr in without knowledge of minutes or role, or holding Didi in the hopes that he played both of Sydney's games for the round after being another game time decision that well and truly paid off. Fair to say both were a master stroke, and if you managed to nail both decisions, you would have seen a pleasant rise up the rankings as a result. Rice looked as smooth as anyone playing their first game in the league, putting up the 9th best score for the round with 74, while Didi repaid the faith after frustrating his owners since round one, smashing out the 2nd best score of the round.
We are right in the thick of a tricky time in the NBL schedule fantasy wise, with only Adelaide, Perth and SEM Phoenix on a double this round. Adelaide have doubles for both this round and next and therefore we have received a lot of twitter Q's (@bball_blokes) in regards to Adelaide fantasy options, which was one of the many topics we discussed on this weeks podcast below.
THE BLOKES AND TRADERS
Another solid week for both the Blokes and the Traders. All rose up the ranks, with the exception of a small slide by team Calvinator. Luckily we have left team Destroy in a better ranking than prior to putting the team in the hands of the people, who have done well to see Destroy climb from 502nd two weeks ago, to now 249th. With this being the final week, before we hand the keys back to Roy, the people will have one last say to rocket Destroy towards the top 100!
ROYS TEAM
This is the final week we have control of ROYDT's team, with him being overseas but most likely in the air when the Round starts at 7:30AEDT Friday night. His team as it stands is as below:

Here's our Twitter poll for the possible trades for his team this week. It is pretty close so far, so could come down to the wire. Make your vote count!


If you want to vote on Roy's trade this week, get your vote in below:
Here is the poll for @RoyDT team. We have listed the lineups in earlier tweets. The first player mentioned is the Bogut trade. #NBL20 #NBLFantasy

— BasketBall Blokes (@BBall_Blokes) November 13, 2019
TRADE TARGETS
As you will hear in Banksy's captains a bit further down, the trade targets are predominantly from the 3 teams that are on doubles this week. Apart from his one bad score of 11 against Perth, Mitch Creek is averaging close to 60 on the season, and with SEM finally on a double – the Blokes think it is the "Week for Creek!"
If you haven't jumped on the bandwagon yet, MVPineau could be a cheaper option to come in if you need a bench upgrade. You can safely start him this week being on a double and then park him on your bench for SEM's run of 3 singles from the week after, knowing he will continue to rise in value.
It is the same old names from the Perth Wildcats, with Kay and Cotton atop of the trade targets list. Can Kay get back to his early season fantasy form or will his recent run of sub-par scores continue? Boydie is backing him in being on a double, whereas the other Blokes are a little more bullish after scores of 26 and 29 within his most recent 3 games.
Now, the most important options might be from the Adelaide 36ers, although with the way Joey shares the minutes around its hard to get too excited about any 36ers with confidence. Drmic's recent form is something to raise some interest, but seasoned #NBLFantasy coaches have seen this before from Drmic and are a bit gun-shy to pull the trigger. High risk, high reward here!
DJ is the ever reliable at Adelaide, has a high floor of 32 this season so far, but only 2 scores over 50 so the ceiling ain't getting hit as often either. HUGE risk it for the biscuit option is Griffin, although a score of 8, an 18 and a 21 this season scares this fantasy coach a little, but always looks to be a double double threat if he can keep the fouls out of his game early on!
THE SCHEDULE
Only 3 teams on a double this week, and the schedule is tricky. Adelaide the only team on a double next week as well, before Melbourne United become the sole team on a double in Round 9. Plan accordingly!
Adelaide: 2 weeks of double games
SEM: 1 week of double games
Perth: 1 week of double games

ROUND 7 CAPTAINS
1. Mitch Creek – Creek loves playing United with scores of 72 and 52 in his two match-ups against them already this season. He also plays his old team in his second game of the round if you believe in the revenge game narative, who he put up 40 on back in Round 4 – but did foul out in the 4th, so it could have been higher. If you take out the one bad game he had against Perth for that dreaded 11 he had, then he has averaged just shy of 60 across all other games this season, which would have put him on level pegging with the league leading Shawn Long if it wasn't for his one blip for the season.
2. Nick Kay – Hasn't played Adelaide yet, and only put up 26 against New Zealand 2 weeks back, but I think we saw enough last week where he put up 46 against the lock down Sydney Kings, to suggest his 2 poor games over Round 5 were just a blip on the radar. We were literally talking up the big 3 in Kay, Bogut and Long just prior to Round 5, he is still averaging over 45 on the season, and with the other big 2 only playing singles, I think Kay is one of the safer captain options this week.
3. Bryce Cotton – Hasn't played Adelaide but they are giving up just shy of 100 points a game to the opposition. He scored just 26 against New Zealand a couple of rounds back, but he has had some massive games this season, and you only have to look to last game where he put up 36 actual points against the league leading Sydney Kings, translating to 54 fantasy points. After 4 straight away games, Bryce has a fast paced high scoring match-up against Adelaide, followed by another game against New Zealand – but at home this time, where he traditionally scores better, putting up two big 60+ scores at RAC arena already this season.
4. John Roberson – Only 29 and 30 over the two games against United this season, but a 62 back in Round 4 on Adelaide. Two fast paced, high scoring matches, and Roberson is certainly deserving of some recognition. He is actually the 5th highest fantasy scorer in the league by average, is averaging the same as Nick Kay, and is only 3 points per game behind Bogut. His two scores against United haven't been great, but I still like the match-up where big numbers should be put up, and if you remember back to round one, he actually was in foul trouble for a lot of that first match-up. An amazing stat for Roberson, is that he has scored a grand total of 5 first quarter points in 6 games, which is ranked 73rd in the league, yet he leads the league in fourth quarter scoring at the same time with 8.7 points. If he can string together a full game, imagine the numbers we could see.
Any NBL conundrums or questions, be sure to hit us up on twitter @BBall_Blokes
Good luck for Round 7 legends!