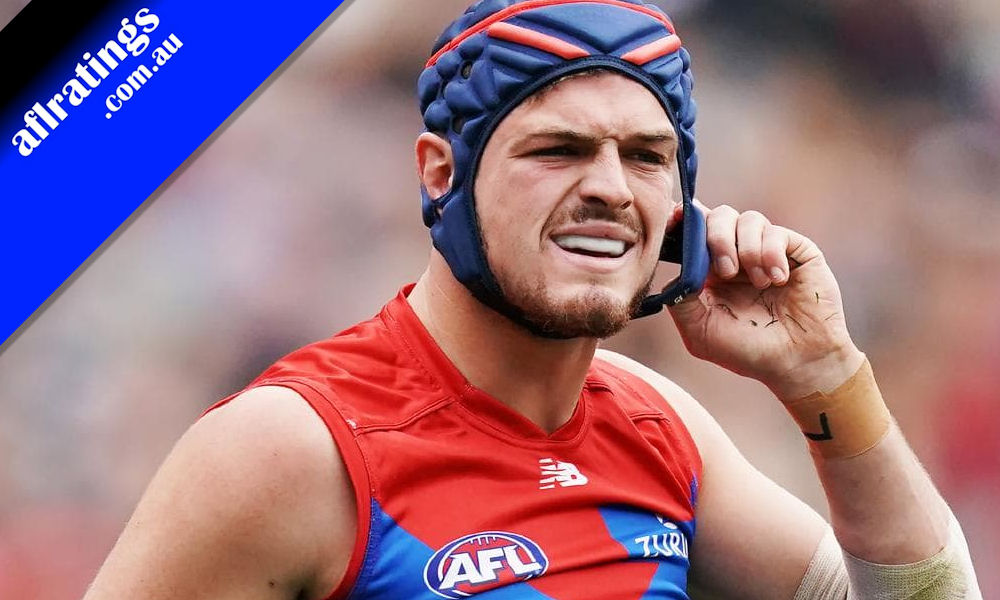 The 2019 H&A season is complete which means the fantasy research for next season has already begun, over the next few weeks we'll take a look at a 2018/19 H&A season player average comparison for each team (Minimum 10 games played each season).
Warnie, Calvin & Roy discussed some of the numbers on the final Traders podcast of the season, it is worth another listen again to hear their thoughts on certain players heading into season 2020. (Starts at 53:35).
Listen to the AFL Fantasy Podcast with The Traders at Apple Podcasts, Spotify and Google Podcasts.
MELBOURNE
After a poor score of 68pts in Round 1 Max Gawn (2019 Ave: 111.3) averaged 118.8pts from his following 12 games, an ankle injury in Round 15 (50pts) forced him to miss the following week but he returned to average 113.3pts for the remainder of the season. The two low scores in the 2019 H&A season have helped to provide a more than fair price for Gawn at the start of next season, the fear has been reduced somewhat that Braydon Preuss will impact his average.
Christian Salem (2019 Ave: 89.6) became a viable option in defence this season after averaging 95.4 from his opening 10 games of the season, by the time fantasy coaches were targeting him as a trade option his scores were in decline. Salem averaged 83.8pts in his final 10 games, the upside may be limited for Salem in 2020 based on his staring price.
Arguably the most contentious player in 2019 was Angus Brayshaw (2019 Ave: 89.6), after averaging 105.5pts from his opening 5 games Brayshaw started to decline along with Melbourne. As the Finals chances became even more distant for the Demons the inside midfield usage declined for Brayshaw, his scores suffered as a result & he averaged 76.6pts between Rounds 7-20. Brayshaw did average 101.3pts from his final 3 games of the season, it is likely he will be low owned to begin the 2020 season.
Article by @aflratingsPete
2019 AFL FANTASY STATS
| PLAYER | POSITION | GAMES | AVERAGE |
| --- | --- | --- | --- |
| Gawn, Max | RUC | 21 | 111.3 |
| Oliver, Clayton | MID | 22 | 105.9 |
| Harmes, James | MID | 22 | 94 |
| Salem, Christian | DEF | 20 | 89.6 |
| Brayshaw, Angus | MID | 22 | 88 |
| Viney, Jack | MID | 21 | 82.3 |
| Petracca, Christian | MID/FWD | 22 | 75.9 |
| Melksham, Jake | FWD | 12 | 74.8 |
| Fritsch, Bayley | DEF/MID | 22 | 74.2 |
| Jones, Nathan | MID | 22 | 73.6 |
| Stretch, Billy | MID | 9 | 69.7 |
| Kennedy-Harris, Jay | MID | 5 | 66.2 |
| McDonald, Tom | FWD | 15 | 63.8 |
| Lewis, Jordan | DEF/MID | 12 | 62.3 |
| Hore, Marty | DEF | 14 | 61.9 |
| Neal-Bullen, Alex | FWD | 14 | 61.6 |
| Hibberd, Michael | DEF | 19 | 61.3 |
| Chandler, Kade | MID | 1 | 60 |
| Lever, Jake | DEF | 8 | 59.9 |
| May, Steven | DEF | 8 | 57.8 |
| Preuss, Braydon | RUC/FWD | 7 | 56.4 |
| Lockhart, Jay | DEF/MID | 12 | 56.4 |
| Smith, Timothy | FWD | 7 | 56 |
| Wagner, Josh | DEF | 12 | 55.4 |
| Hunt, Jayden | DEF/FWD | 21 | 55 |
| Baker, Oskar | MID/FWD | 9 | 55 |
| Garlett, Jeff | FWD | 7 | 53.9 |
| Wagner, Corey | MID/FWD | 11 | 53.7 |
| Frost, Sam | DEF | 22 | 52.5 |
| Sparrow, Tom | MID | 2 | 52 |
| Weideman, Sam | FWD | 11 | 51.4 |
| Petty, Harrison | DEF | 10 | 49.3 |
| Dunkley, Kyle | MID | 5 | 49 |
| Spargo, Charlie | FWD | 8 | 48.8 |
| Kolodjashnij, Kade | DEF | 2 | 46 |
| Hannan, Mitch | FWD | 6 | 42.7 |
| Jetta, Neville | DEF | 7 | 42.4 |
| McDonald, Oscar | DEF | 12 | 38.5 |
| Keilty, Declan | DEF | 2 | 38 |
| Vandenberg, Aaron | MID/FWD | 0 | 0 |
| Smith, Joel | DEF | 0 | 0 |
| Maynard, Corey | MID | 0 | 0 |
| Bedford, Toby | MID/FWD | 0 | 0 |
| Bradtke, Austin | RUC | 0 | 0 |
| Jordon, James | DEF/MID | 0 | 0 |
| Nietschke, Aaron | MID | 0 | 0 |
| Walker, Guy | DEF/FWD | 0 | 0 |