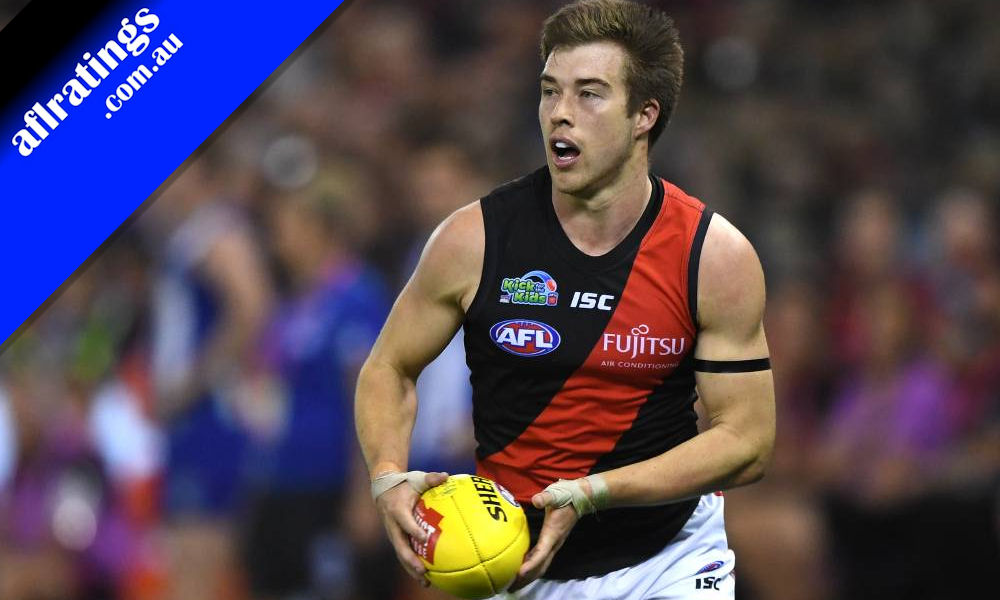 The 2019 H&A season is complete which means the fantasy research for next season has already begun, over the next few weeks we'll take a look at a 2018/19 H&A season player average comparison for each team (Minimum 10 games played each season).
Warnie, Calvin & Roy discussed some of the numbers on the final Traders podcast of the season, it is worth another listen again to hear their thoughts on certain players heading into season 2020. (Starts at 53:35).
Listen to the AFL Fantasy Podcast with The Traders at Apple Podcasts, Spotify and Google Podcasts.
ESSENDON
The 2019 H&A season began well for Dylan Shiel (2019 Ave: 98.3), he averaged 105.3 from his opening 9 games before being injured in Round 10 for 81pts. Shiel did slow down in the second half of the season averaging 94.2pts from his final 11 H&A games.
Despite yet another slow start to a season Zach Merrett (2019 Ave: 108.2) easily exceeded his season 2018 average of 101.5pts, Merrett scored 100pts or more in 68.2% of games in the 2019 H&A season.
After averaging 90.9pts in the opening 9 games David Zaharakis (2019 Ave: 79.5) slowed down dramatically in the second half of the season, he averaged 76.9pts between Rounds 10-21 before his season ending injury in Round 22 (17pts).
Article by @aflratingsPete
2019 AFL FANTASY STATS
| PLAYER | POSITION | GAMES | AVERAGE |
| --- | --- | --- | --- |
| Merrett, Zach | MID | 22 | 108.2 |
| Shiel, Dylan | MID | 21 | 98.3 |
| Heppell, Dyson | MID | 17 | 93.8 |
| Zaharakis, David | MID | 20 | 79.5 |
| Smith, Devon | MID/FWD | 7 | 79.4 |
| Parish, Darcy | MID/FWD | 20 | 79.4 |
| Hurley, Michael | DEF | 18 | 77.4 |
| McGrath, Andrew | DEF/MID | 22 | 74.7 |
| Hooker, Cale | DEF | 17 | 74.5 |
| Snelling, William | MID | 3 | 71.7 |
| Bellchambers, Tom | RUC | 15 | 71.6 |
| Langford, Kyle | MID/FWD | 17 | 70.6 |
| McKenna, Conor | DEF | 21 | 70.3 |
| Daniher, Joe | FWD | 4 | 69 |
| Redman, Mason | DEF | 19 | 68.9 |
| Brown, Mitch | FWD | 15 | 68.4 |
| McKernan, Shaun | FWD | 15 | 68 |
| Ridley, Jordan | DEF | 6 | 68 |
| Saad, Adam | DEF | 21 | 67.3 |
| Clarke, Dylan | MID | 11 | 66.2 |
| Stringer, Jake | FWD | 18 | 65.3 |
| McDonald-Tipungwuti, Anthony | FWD | 22 | 62.9 |
| Laverde, Jayden | FWD | 9 | 58.6 |
| Gleeson, Martin | DEF | 9 | 58.4 |
| Jok, Thomas | MID | 1 | 58 |
| Clarke, Zac | RUC/FWD | 9 | 57.9 |
| Hartley, Michael | DEF | 3 | 57.3 |
| Guelfi, Matt | DEF/MID | 17 | 56.4 |
| Zerk-Thatcher, Brandon | DEF | 1 | 56 |
| Fantasia, Orazio | FWD | 14 | 54.4 |
| Myers, David | MID | 7 | 54.1 |
| Francis, Aaron | DEF/FWD | 16 | 53.9 |
| Begley, Joshua | FWD | 8 | 51.8 |
| Ham, Brayden | FWD | 4 | 49.8 |
| Baguley, Mark | FWD | 10 | 48.1 |
| Ambrose, Patrick | DEF | 19 | 44 |
| McNiece, Ben | DEF | 5 | 36 |
| Stewart, James | FWD | 0 | 0 |
| Dea, Matt | DEF | 0 | 0 |
| Long, Jake | MID | 0 | 0 |
| Draper, Sam | RUC | 0 | 0 |
| Mutch, Kobe | MID | 1 | 0 |
| Houlahan, Jordan | FWD | 0 | 0 |
| Lavender, Luke | FWD | 0 | 0 |
| Mynott, Trent | MID | 0 | 0 |
| Gown, Noah | FWD | 0 | 0 |
| Mosquito, Irving | MID/FWD | 0 | 0 |