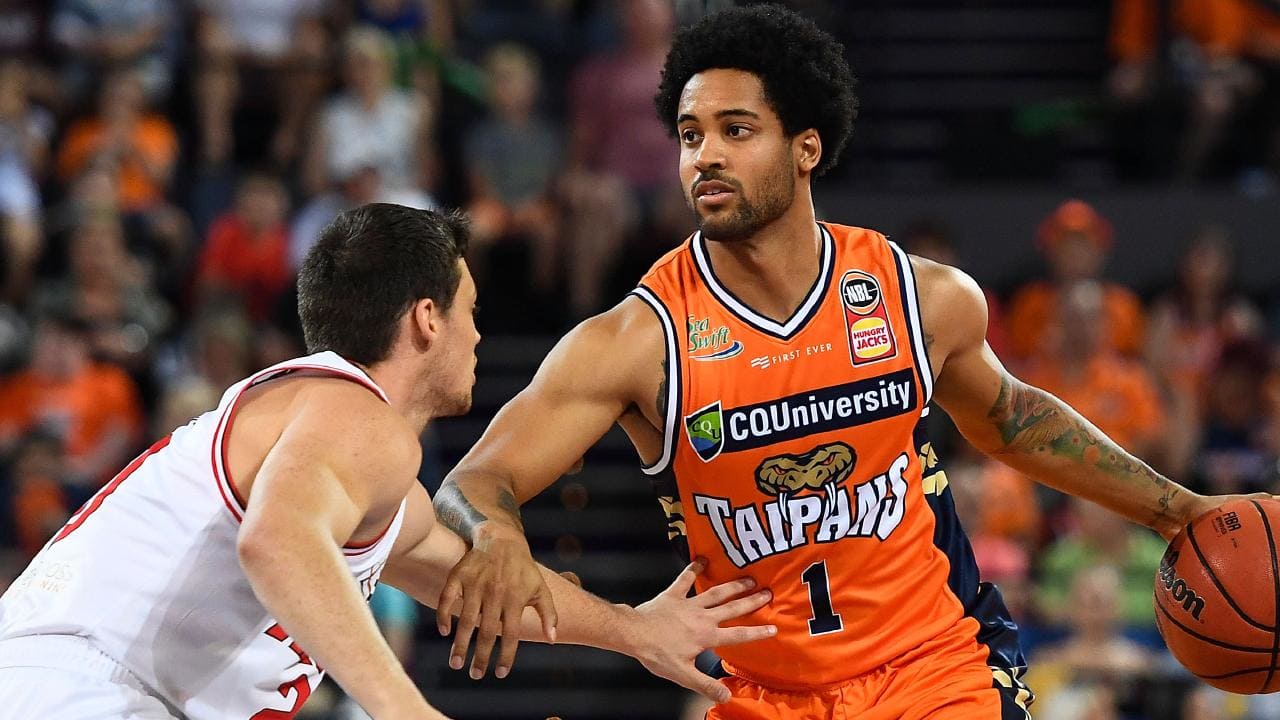 Benny, Banksy and Boydie, AKA the BasketBall Blokes, here for your Round 12 NBL Fantasy guide. After a sparse NBL schedule, we have another short turnaround this week with a Thursday 7.50pm AEDT lockout (And no Saturday night game yet again). And can I say, like many, I can only hope the NBL looks at the missed opportunity to showcase either, if not both a Friday and Saturday night game next season over the holiday period.
Our top 2 Captain selections rewarded owners in Round 11 with Lamar Patterson posting 97 and Bogut scoring a huge 92 in his one game for the round. The pair were only bettered by Sobey's 119 which was a little left field, but we know he is always capable of going big at any time.
THE AND1 CLUB
These players have received major price rises after round eleven. The cream is rising to the top. Bogut, Patterson, Long and Sobey all went big last week. If most, if not all of these guys aren't in your team, they must be a focus over the next couple of weeks. Weeks and Moore have both been running hot, and are still of value based on their current pricing and future schedule over the final 7 rounds.
THE BASELINE CUT SQUAD
These players have had the biggest price drops for the round. Lisch is one of the more popular selections currently running through a healthy schedule that burnt owners with a 7! Remember the last time Lisch had a poor game scoring just 10 back in Round 1? Yeah, well he followed it up the following game with a 55 and averaged 49 fps per game over his next four games. Let's hope for his owners sake, he can replicate history!
Froling another popular pick, with a lot of coaches running with him in a bench position. His scores and opportunities have been on the decline. If you can afford a luxury trade, I would be trading him out sooner rather than later.
ROUND 12 TRADE TARGETS
Well Christmas and NYE is done for 2018 so time to shift the focus back to #NBLFantasy.
This week the goal should be to start putting your year end team together if you haven't done so already!
Doubles for Brisbane, Cairns, NZ and Sydney this round and better ongoing schedules for Cairns, NZ and Sydney in the next few weeks, makes players from these teams more attractive.
Can Trimble and Newbill get back to their big scoring games of the first third of the season?? Was Waxy's 31pts last round just a tease or can we expect him to roll on with scores like this for the rest of the year? These are make or break decisions with our trading with just 7 weeks left in the competition.
Long is in scoring form for New Zealand and looks to have gotten his foul numbers under control somewhat, and is looking a must have this week, if not come round 14 when they round out the season with 5 doubles on the trot. With Kay cooling off both schedule and scoring wise, a direct swap could be the way to go.
Illi and Weeks had big scores last week and are currently running hot. Is that a sign of things to come, making them attractive bench player upgrades?
For Sydney, you should already have Bogut, so it's Randle and maybe Lisch we would be looking at, although we aren't completely convinced with either of them.
If your chasing a rental for the week the only other team on a double this round is Brisbane. Patterson was the must have heading into last round. Gliddon, Hodgson and Bairstow could be options for the week, although none are a must own at their positions.
ROUND 12 CAPTAINS
5. Tai Wesley – 29 and 36 in Wesley's last two games against Adelaide. A more impressive 49, 41 and 56 in his three match-ups so far with Perth. Better options available this week.
4. Shawn Long – After posting 70 and 74 over consecutive weeks, Long cooled off scoring just 25 against Adelaide and fouling out. He plays Adelaide again this week, before playing Perth at home where he has scored 23, 29 and 50 over his three previous encounters. Long's ceiling and recent form have him in the top 5, although there are far safer options available this week.
3. Melo Trimble – Both games at home, Cairns desperately need a win and Trimble is the man at Cairns. He has only played the Bullets once back in Round 1 where he posted 53 fps, while he has matched up against Sydney twice with scores of 65 and 38 – with the latter being a home game.

2. Lamar Patterson – Averaging 48 fps over his last 5 games and is showing the league what he is capable of. Is yet to play Cairns since entering the league, but has played Melbourne three times already with scores of 54, 41 and 23, with the 54 coming in his one home match-up.
1. Andrew Bogut – Scores against the Hawks this season – 80 and 71. Scores against the Taipans this season – 62 and 80. That's an average of 73 points a game and 146 points over a double. Enough said. Just lock him in with confidence.
THE SCHEDULE
We have four teams with two games in Round 12 – Brisbane, Cairns, New Zealand and Sydney.
Brisbane only have one double over the next three weeks.
The other 3 are more relevant here. Cairns the most relevant with 5 straight doubles beginning this week.
New Zealand have just as good a schedule long term, with 6 doubles over the final 7 rounds, while Sydney have 5 over the next 6 weeks.