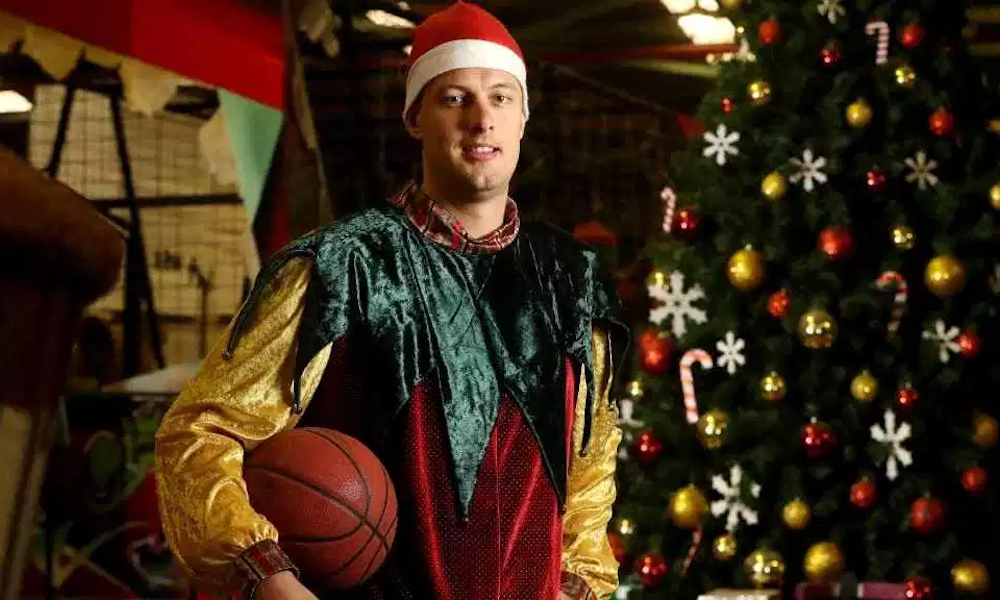 Benny, Banksy and Boydie, AKA the BasketBall Blokes, here for your Round 11 NBL Fantasy guide. With a short turnaround with a Wednesday start to the round this week, as well as the festivities of Christmas with our familes, there will be no podcast – however we still have some fantasy goodness to help plan those critical trades!
Last week saw you either rise or fall down the rankings purely based on captain selection. There was one man who stood above and beyond the rest, and almost doubled the next best for the round. You guessed it – The Bogey man was at it again!
143 points! (286 if he was your captain) To give some context, the next best was Jordair Jett with 86 (owned by 2% let alone a Captain selection), followed by our number 2 captain choice for the week Nick Kay with 75. Those who went with Kay as captain would have been kicking themselves, after he outscored Bogut the week prior.
Funnily enough, just prior to last round, Bogut was quoted as saying he isn't a stats guy! Well, when your averaging 11 points per game more than the next best in the league in fantasy, I'd love to see what Bogut could produce if he was a stats guy!
THE AND1 CLUB
These players have received major price rises after round ten. Hodgson, Patterson, Vukona, and Bairstow all relevant this week, with only Adelaide and Brisbane on a double. Long and Wesley certainly players to monitor, with New Zealand's run of 6 doubles over the last 7 weeks, to round out the season.
THE BASELINE CUT SQUAD
These players have had the biggest price drops for the round. Newbill was a big disappointment for those going unique with last weeks trades. Cairns still have a great schedule here on out, so hopefully a chance for Newbill to repay the faith. Cotton and Kay certainly players to consider for your trading block, with Perth holding the worst schedule in the league here on out, with only three doubles to come.
ROUND 11 TRADE TARGETS
With Round 10 behind us, it is getting down to the real business end of the fantasy competition for #NBL19. With the schedule being a bit all over the place, hopefully there won't be a lot of the same players on same teams for the next few rounds, to give us the opportunity to catch the likes of Liam Santamaria and the others in the Top 10!
As discussed last week Adelaide and Brisbane are the only 2 teams on doubles this round, with Brisbane backing it up with a double in Rd 12 too, while Adelaide has a single in Rd 12. So, this makes us ask a question. Are we looking to trade for long term or are we trading for rentals?
If you are looking for the long term, it is hard to ignore Lamar Patterson. While his 38pts in Round 10 weren't his best effort, he is still averaging 47 and 49 over his last 3 and last 5 games. Another long term option is Hodgson for a bench spot with a view of possibly starting him as 6th man if you can swing it over the next couple of weeks. Apart from that as Brisbane go from 2 doubles in a row to 2 singles, it is hard to go with anyone else long term. For rentals – Bairstow, Gliddon and maybe Cadee could be risks short term for a couple of weeks to ride the doubles.
Adelaide is the interesting one for long term trading, as they have a double this round – then a single, followed by 3 doubles in a row.  DJ, Sobey or Wiley could be worth grabbing here following on from their recent form over their last 3 games. Conger could also be a punt that could pay off. Could he show us some of his #NBL18 form?
Beside Adelaide and Brisbane for this week, it might be worthwhile starting to gear up for the players on better schedules over the long term. Here I am talking Cairns and New Zealand. NZ with only 1 single from Rd 12 onwards (Rd 13) matching Cairns' great run of doubles until the end of the season.
If you traded Long or Wesley out a couple rounds back, it could be the time to look to bring either of them back in, with both looking strong. Long more recently put up some huge numbers with 70 and 74 over his last two, while Wesley much the same with 60 and a 53. Could this be a straight swap from Kay to a Long or Wesley for you? Is Armani Moore worth a punt after a massive 45 last round? (Imagine trading him out finally after wearing all his 0's hey Banksy!) Could he be a cheap option for a bench spot or was his 45 just a flash in the pan while Corey Webster was sidelined??
For Cairns, Trimble is a no brainer, averaging 40 and 35 over last 3 and 5 games, while Jawai continues to look like a good fantasy option. Hall still remains a viable option although at a higher price than those that jumped on a few weeks back, while Newbill is the most unique of the Cairns quartet, although owners will be seething with his 4 from last week!
ROUND 11 CAPTAINS
3. Daniel Johnson – Unbelievably, and considering their more recent sparse schedule, DJ is still 32% owned, so there should be plenty of coaches out there that may be considering putting the 'C' on Johnson. Averaging 40 over his last three games, and 36.4 over his last 5, DJ is renowned in the fantasy world for his consistency. Adelaide match-up firstly against United in Melbourne. He has already played Melbourne away and he put up his worst fantasy performance for the season with just 24. He follows it up with a game against New Zealand, where he put up a 44 last time out. DJ should be a safe 70-80 over his double, with the upside of a 100+ if the stars align.

2. Andrew Bogut – Yes Bogut is on a single. And yes Bogut is yet to play Brisbane. But we also have limited reliable options on a double this week and it is a home game. Let's take a look at Bogut's home game numbers so far this season: 65, 62, 80, 90, 43, 61. That's one home game under 61! With a last three of 63, 80 and 71 and with only two teams on a double, this is the week I can justify rolling with the Fantasy King on a single at home with the captaincy.
1. Lamar Patterson – Bogut aside, Lamar is as in form as anyone in the competition, fantasy included. He is averaging a huge 47 over his last 3 games, and is just shy of averaging 50 over his last 5! He has Sydney who he is yet to play, followed by Illawarra who he has played once already for a 52 fantasy point game. In the event of Bogut putting up a 40-50 odd point game instead of one of his more regular 60+ games, I personally feel a bit safer banking on a guy on a double who has some amazing form to match.
THE SCHEDULE
As we know, only Adelaide and Brisbane are on a double this week. Adelaide have a single next week, so it is only Brisbane who are on a back to back double when planning your trades this week.
Looking longer term, after this week, we only have 7 rounds to go with the following doubles remaining:
Cairns – 6 / New Zealand – 6 / Sydney – 5 / Adelaide – 4 / Brisbane – 4 / Illawarra – 4 / Melbourne – 4 / Perth – 3