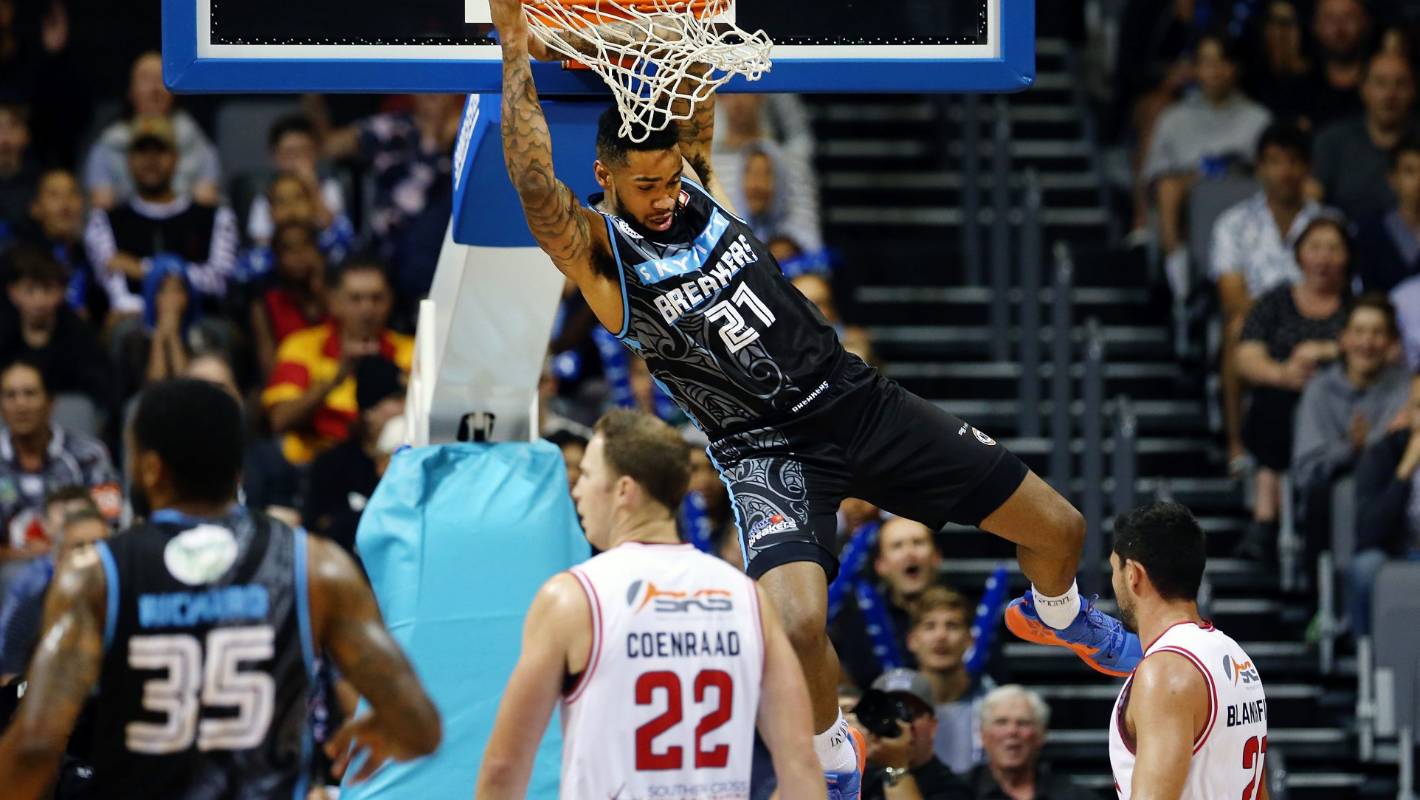 Benny, Banksy and Boydie, AKA the BasketBall Blokes, here for your Round 13 NBL Fantasy guide.
Round 12 saw a hat-trick of players scoring over 100pts, which is the first time since Round 3 where we have had 3 or more players score over the magical ton. Long top scored with 147, Bogut was a close second with 141 and Tai Wesley snuck into 3rd spot with 130pts for the week. All 3 featured in our Top 5 captain choices for the week, so hopefully those playing at home took our captain advice for the week!
Sydney with a pair of home games this week, should see Bogut ton up easily, but with Adelaide starting a 3 round run of doubles, could a Sobey or DJ jump up with a triple figure score to take the top weekly score from the Bogeyman?
THE AND1 CLUB
These players have received major price rises after round twelve. Some big names here. Long, Sobey and Wesley relevant as both Adelaide and New Zealand begin a really healthy stretch of games. Conklin a cheaper alternative who is in form, also on a double this week.
THE BASELINE CUT SQUAD
These players have had the biggest price drops for the round. Luckily, most of these players currently have a poor schedule, so hopefully not many are in your team presently. Daniel Johnson the most relevant and highly owned, but I'm tipping him to bounce back this week with a couple of fantasy friendly matchups.
ROUND 13 TRADE TARGETS
Trade targets really could go anywhere this week!
Some analysis Boydie has completed on the Top 20 ranked teams in the NBL Fantasy comp shows a HUGE correlation of certain players selected in teams, namely Bogut (well of course everyone has him!) and Patterson are in (that was for Round 12) every team. Long was in every team except the 20th ranked team and Trimble not far behind those 3.
Why does this matter? Well if you have basically the same players as those Top 20 ranked teams, you would have to be exceptional with your other 9 players each week to gain ground on them all. This might be the time to take the plunge and dump one of those highly owned fantasy studs and try and focus on having a POD (point of difference) to other teams and hopefully it pays off! Of course, it might work in the opposite way and you end up dropping down the rankings fast!
The trade out targets and less attractive options for this week are Brisbane players, where the Bullets start a fortnight of singles as does Melbourne United, where their schedule doesn't pick up until a run of doubles starting Round 15.
Cairns continue their run of doubles this week, as well as Adelaide (starting a 3 week run of doubles), Illawarra and Sydney.
Chances are you already have at least a couple of Taipans on your roster, so Adelaide might be where your looking this week. Sobey is a jet averaging over 50fpts per game over his last 5. DJ is always solid although he had a down week with 23 last round, followed by Ramone Moore averaging 41 over his last 3. Conger and Wiley can give us great fantasy scores but both are down on scoring (Wiley with a 1 last week!) so these guys can be risky, but sometimes ya gotta risk it for the biscuit!
Long for NZ is in great form, and although they are on a single this week and playing Sydney in Sydney, it is hard not to want to have him in sitting in your team, especially if you have the ability to slide say a Jawai into your starting 6 and keep Long on the bench for this week.
The player to keep your eye on, and we tweeted about him ( @bball_blokes) during the round this week is big Josh Boone. Form isn't great so his price keeps dropping, but could be a sneaky pickup for Melbourne's run home of 4 doubles from Round 15 onwards if he can find his touch leading into finals! I know Banksy will have Big Boone in his side come Round 15, maybe sooner!
ROUND 13 CAPTAINS
Do we even need a top 5? For that matter do we even need a top 3? Long and Wesley have singles. And let's face it, the only reason you wouldn't have Bogut as captain, is if you had inside word that he was resting, and with that being said he would have to rest both games to not be your captain this week.
To be honest, Bogut has almost made Captain selection irrelevant and boring during Sydneys stretch of double games. So this week, we will throw out a couple of special mentions and roll with a top 1!
Newbill has been in a lot of coaches calculations recently with Cairns fantasy friendly schedule. He plays Perth away with previous scores of 15, 43 and 18 against them this season, before matching up against United at home where he has gone 36 and 35 already.
Daniel Johnson also on a double plays the Hawks away with previous scores of 26, 35 and 63 in his three match ups so far. He also plays Brisbane where he has been solid so far with scores of 38, 53 and 55.
Trimble plays Perth away where he has somewhat struggled in two of his matchups, with scores of 60, 13 and 27 so far. The 13 was over in Perth – Yuk! He also plays United this week where he went 67 and 31 in their two games played.
Sobey plays the Hawks away and is one in most coaches trade calculations this week. He has put up 46, 34 and 28 against them this season, while his history against Brisbane is sporadic with scores of 62, 39 and 24.
1. Andrew Bogut – If your not already convinced, Bogut has two games this week against New Zealand and Illawarra – and both are at home!
He has played New Zealand three times this season for scores of 59, 90 and 79. The one home game matchup against them? You guessed it. A massive 90!
His output against the Hawks has been much of the same and as consistent as it comes with previous scores of 80, 71 and 77. Again the higher score of 80 was the sole home game matchup.
Based on these numbers, if Bogut is able to replicate these home game stats against this weeks opponents, we could be looking at a cool 170 point output, and of course 340 points as captain!
THE SCHEDULE