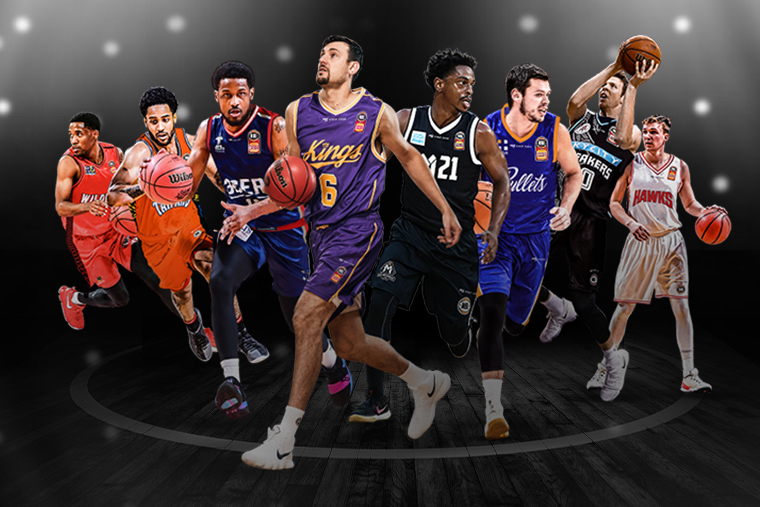 Hi guys, Banksy, Boydie and Benny here again – aka the Basketball Blokes, as we count down the final hours until NBL Fantasy Lockout for Round 1 of the 2018/19 season. Lockout will take place at 5.20pm AEDT on Thursday 11th October, as we kick it all off with the New Zealand Breakers v Brisbane Bullets. Remember, although player prices will change as of the completion of round 1, points counting towards the overall rankings will not start until round 3. So if you miss the round 1 lockout, you can still get in for the season long game up until lockout of round 3!
NBL FANTASY LAST MINUTE GUIDE
One grievance we have all had with the NBL fantasy competition this season, is how late they were in releasing the game. Here at the Basketball Blokes we did our first season preview a month and a half ago and have since done season previews for each of the NBL teams; along with our post release fantasy preview which was posted here on DT Talk.
If you have time to listen to our previews please go for it as we think this will leave you best placed to win your league and finish high up overall. However, we know that you all have busy lives and we really want as many participants in the competition as possible. Even though a few of you might steal prizes off us! Encouraging more people to follow the players, watch the games and strengthen the league is a major part of why we started this podcast in the first place, so please sign up at Official NBL Fantasy!!
To help you out we have done this quick write up and have completed a final podcast before the season kicks off, so be sure to have a listen!
BASKETBALL BLOKES TEAM REVEAL!
Here is our example side that we have put together as a group. This has a bit of input from each of us and we feel this could be used for leagues that start in round 3 as is the default; but could also be playable in leagues where your manager has overridden the competition to start from round 1.
We have focused on the strong fixture of Adelaide to start (particularly for round 1 players) and filled the spots with players we like to improve in value or have relatively strong schedules also. We have put this team in various leagues for you to compete against as well.
Please note that points counting towards the overall ranking will not start until round 3.
TOP CASH COWS
Anthony Drmic, SG, Adelaide 36ers (Starting Price: $643,000): Creek out of the rotation has opened up minutes, and Drmic looks like the man to get the start at the three. He is priced at 16 fps and in his two preseason games at the Blitz, he scored a 28 and 50. Only started one game last season, and seems to have a starting role this season after some strong preseason showings.
David Barlow, SF/PF, Melbourne United (Starting Price: $552,000): Wesley has left United opening up minutes at PF. Barlow has been the replacement throughout the preseason and looks as fit as ever at almost 35 years of age. Priced at 14 fps, yet averaged almost 32 over the Blitz.

Brian Bowen, SG/SF, Sydney Kings (Starting Price: $250,000): Basement price of 250k. Averaged over 24fps over the Blitz including a 35 and 31 when given the minutes. If you can't afford a Drmic on your bench, I think Bowen will certainly make you some cash considering he is priced at a point a game.

Nathan Jawai, C, Cairns Taipans (Starting Price: $509,000): Priced at under 13 fps a game, and if reports are true, we know a healthy Baby Shaq is capable of well above this mark. If your looking for a cash cow for your bench at centre, Jawai is your man.
CURRENT TOP 20 SELECTED PLAYERS
Here is a list of the 20 most popular fantasy players currently selected. If your stuck for some of your final roster positions, you can't go wrong with most of these guys.
THE SCHEDULE
ROUND 1 CAPTAIN SELECTIONS
We will be taking a more in depth look at captain selection each round as we approach round 3 when overall rankings kick off, but for those of you kicking off your leagues from round 1, consider the following for your captain selection this week:
1. Casper Ware
2. Daniel Johnson
3. Jacob Wiley
4. Bryce Cotton
5. Josh Boone
JOIN OUR LEAGUES
Basketball Blokes 1 – HFMPZSFJ
Basketball Blokes 2 – VEZR2KXT
Warne Dawgs 1 – D4ND3XT7
Warne Dawgs 2 – NKXW9ERL
Warne Dawgs 3 – 6RE2AY4W
Leave your comments and remember to listen to our latest podcast episode where we discussed:
Dual position advanced trading
Our top 5 bargain players
Our Basketball Blokes Official team reveal
The top owned players and who we think shouldn't be there
The players with low ownership who we think should be more popular
We will be bringing you a weekly write up here on DT Talk as well as our regular podcasts so please give us a follow/like/subscribe on the following social media.
Basketball Blokes on Instagram
Cheers!