NBL Fantasy: 2018/19 Season
The Basketball Blokes help you have a crack at the $10,000.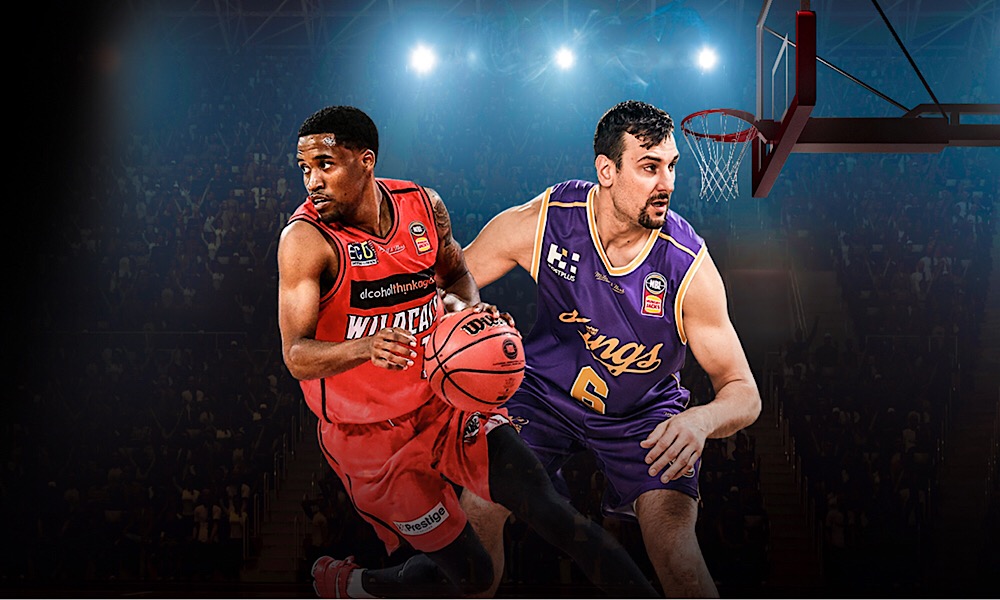 Hi guys we are Banksy, Boydie and Benny – aka the Basketball Blokes. We have been dribbling about all things Aussie hoops and NBL fantasy for the last couple of months and are pumped to let you know that NBL Fantasy is live for the 2018/19 season!
Head to Official NBL Fantasy to register for both season long and game day competitions as soon as possible as registration time is a tiebreaker for prize winners. We saw how important this could be in AFL Fantasy this year. Benny actually missed out on a daily prize last season based on registration time whilst Banksy came away with a haul of prizes… and Boydie… well he won the best prize of all; bragging rights for finishing the highest out of the group in overall.
We are also very excited to be able to help out fans of DT Talk with their NBL fantasy needs as we are also massive fans of DT Talk. Make sure you have a listen to our podcast below which is our first podcast since the game has just opened; and you will see that this is not the only time we have contributed to the site.
We have also done podcasts containing season previews for each team as well as a post NBL Blitz podcast, which is worth a listen as we attended a couple of the Blitz sessions. We will be bringing you a weekly write up here on DT Talk as well as our regular podcasts so please give us a follow/like/subscribe on the following social media.
Basketball Blokes on Instagram
But firstly here are some basics.
There are 2 different competitions as part of NBL Fantasy. There is a season long competition as well as a gameday competition. Make sure you register for both.
SEASON LONG (CLASSIC)
Please note that points counting towards the overall ranking will not start until round 3.
Roster
The season long competition requires you to select a side of 11 players within a salary cap. From this squad of 11, you will have 6 starting players who will score 100% of their score, whilst your remaining 5 players will act as reserves who will score 50% of their total rounds score.
Basketball Blokes Tip: Try to avoid having bench players who are wasted spots even if they are bargain basement price. This game is not about going with the Grundy and Gawn Ruck combo and having non-playing players on your bench. Their score actually counts… well half of it anyway.
Captains
Your Captain's score will double. If your Captain doesn't play, your Vice-Captain's Score will be doubled instead.
Trading
You are limited to 2 trades per week.
Basketball Blokes Tip: Despite being told by Fanhub that the functionality of the game will improve there is still the same issue with Dual Position player trading as last season. We will demonstrate this with a quick video on our Facebook and Twitter pages. It's a far cry from the advanced trading in AFL Fantasy but you can plan around it.
Price Change
The Players' Prices will change based on a formula that takes into account their past performances. All games played by the Player since the start of the season are taken into account in the calculation of their Price changes, with a sliding scale of weightings with the most recent game receiving the highest weighting.
Basketball Blokes Tip: Last season nearly all of the imports valued at $1 million went up in value. They should be a huge part of your roster structure.
Scoring
| Action | Points |
| --- | --- |
| Points | 1 Fantasy point per point |
| Offensive Rebounds | 3 Fantasy points per offensive rebound |
| Defensive Rebounds | Defensive Rebounds |
| Assists | 3 Fantasy points per assist |
| Steals | 4 Fantasy points per steal |
| Blocks | 4 Fantasy points per block |
| 3 point shot made | 1 Fantasy point per 3pt shot made |
| 2 Field Goal Missed | -1 Fantasy points per FG Miss |
| Free Throw Miss | -1 Fantasy points per FT Miss |
| Turn Over | -2 Fantasy points per Turn Over |
| Double Double | 10 Fantasy points per Double Double |
| Triple Double | 20 Fantasy points per Triple Double |
| Team Win | 2 Fantasy points per team win |
Importance of schedule
As mentioned earlier scoring for the overall competition starts in round 3. So teams with good schedules in the first 2 rounds are less attractive (from a fantasy perspective)
The schedule is the single most important factor in scoring maximum points in this game. During the season you will have rounds where teams play 2 games and others play 1; therefore it is important to try and make sure that you have as many of your starting 6 players playing 2 games for the round. Some rounds have all teams playing 2 games, some have 6, 4 and there are a few occasions where only 2 teams in the league play 2 games.
Basketball Blokes Tip: It's important to focus on the rounds where only 2 of the teams play 2 games for the rounds (eg. Round 6). Think of these as bye rounds in AFL Fantasy where having multiple players on your starting side playing a single game is like copping a donut!
Prizes
The season long competition includes the following prizes:
1st prize – $10,000 cash and a VIP finals experience
2nd prize – $2,000 cash and 2 tickets to game one of the NBL finals
Weekly winners – $200 Cash and a NBL Team Signed Ball.
GAME DAY
Gameday differs from season long fantasy in that you only need to pick a starting 6 from each days play, your captain scores triple points and your vice-captain scores double points. This is where Banksy won his haul of prizes last season.
Basketball Blokes Tip: Make sure you keep an eye on DT Talk for captain's advice and listen to our podcasts. Banksy is going to try and step into the Calvins shoes, so make sure if he messes it up that you hate on Banksy and not Boydie or Benny!
Thanks again to Warnie, Roy and Calvin for letting us post on their site.
Cheers!