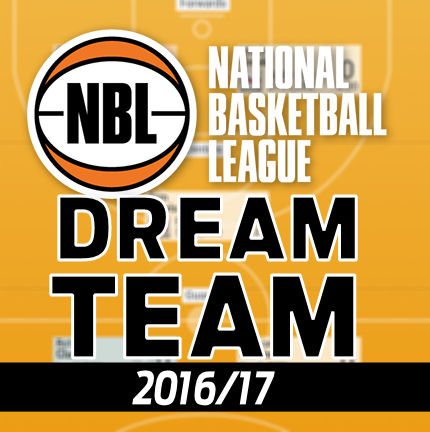 This is it, the Grand Final, and with so much at stake for the teams in the season proper this should be one big finale.
Round 18 – Highs and Lows
Josh Boone was the standout performer of the round with a massive 122 on the back of a double double double! There was a big gap to Bryce Cotton (88) in second place, whilst AJ Ogilvy and David Andersen tied for third on 76. Greg Hire's 44 made him the best value selection just ahead of Nate Jawai's 62. Rob Loe was the top scorer from those playing a single match with 50.
You would have expected better from Rhys Martin than -2, while Torrey Craig capped off his largely disappointing second half of the season with a 0. Nnanna Egwu's decent run a scores came to a halt with 4 and Tai Wesley was well below his best with 6. Many had hoped that Mark Worthington would bounce back but it wasn't to be with only 16, however the biggest disappointment has to go to Casey Prather (22) who has consistently scored rubbish for the last 5 weeks and annoyed the majority of teams.
Get Ready for Round 19
This is it, Grand Final week. Hopefully you've got two trades to make but overall the equation is pretty simple – pick the two players who you think upgrading will get you the most points and trade them to the best players you can afford. Most likely the player you trade out is going to be someone playing just a single match, however it might be worth more to you to trade someone who will be on court rather than a bench player. For example, I'm debating whether I trade out AJ Ogilvy or keep him so that I can get rid of Prather.
You absolutely want to bring in someone who is playing the double match – this means Adelaide, Cairns, Melbourne and Perth. The 36ers and Taipans play each other twice this week and that's particularly important to note because both times they played previously the best three scorers in both games were Jerome Randle, Nathan Sobey and Daniel Johnson, with the total points they scored being 98 for Randle, 100 for Sobey and 102 for Johnson. The next best for those two matches was Alex Loughton with 58 combined, while Cairn's stars were quiet; Travis Trice had 26, Cameron Gliddon had 30 and Mark Worthinton had 34. Adelaide won both those matches so unless you're expecting a big turn-around from the Taipans you might look at leaving your Cairns players on the bench.
From Melbourne and Perth Bryce Cotton now has the highest average and is proving a pretty consistent scorer, while the previous top scorer in Casper Ware has been somewhat quieter of late, but is still scoring enough to be worth considering. Josh Boone stepped up big this round and becomes quite the wild card as he could certainly deliver again if Melbourne keeps playing with good ball movement. After a slow first game back, David Andersen looks refreshed from his time away and his two games this round were spectacular and scored big. Chris Goulding was pretty inaccurate this round but we know he can score really big when he has a good game. Todd Blanchfield or Damian Martin could also be worth considering as both have a good ceiling.
Captain Options
It's hard to go past one of Adelaide's big 3 for the captaincy this round. The only risk would be if Joey Wright decides to rest one of them for trip up to Cairns, however this seems unlikely in my opinion. In the order I would select them:
Jerome Randle
Daniel Johnson
Nathan Sobey
Josh Boone
Bryce Cotton
Casper Ware
Good luck everyone and hopefully I'll see you all next season!