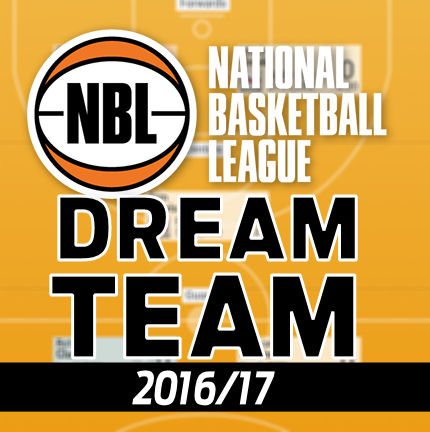 Finals are here! Hopefully you made the top four and a ready for a serious tilt at the premiership.
Round 16 – Highs and Lows
Travis Trice returned to the top of the table with the highest score for the round this week with 92. He narrowly edged out a resurgent Torrey Craig (90) who had people asking where this effort was when Brisbane still had a chance of making finals. Alex Loughton rounded out the top 3 with 82 and narrowly missed out on being the best value selection for the round. That honour went to Craig Moller with 56 points from his two matches, which was a massive surprise given that his season prior had been 38 points from 9 matches. AJ Ogilvy got the best score from a single match, closely followed by Akil Mitchell who deserves a mention, because ouch, but also for his 50 from not quite one game.
Terrance Ferguson may have posted the lowest score of the round with -8 but there were others who I thought were far worse for our teams. Matthew Knight got zero and it wasn't for lacking opportunity as Jameel McKay hardly saw the court and only got 8. Rob Loe took two games to get his 8, while Jerome Randle was very quiet by his standards with 12. Despite all this the award for biggest disappointment goes to Josh Powell who got 2 from his two matches and seriously burnt those who'd been holding him for weeks, specifically for this round.
Finally, the award for the best impersonation of Marvelle Harris goes to … … Kevin Dillard! I'm sure you all remember way back in round 3 when Harris was averaging over 53 and had the double match and everyone picked him for captain and then he got 12. Well, while this wasn't actually as bad statistically, Dillard's score of 20 ruined a lot of people's finals dreams and emotionally signalled the end of their season. But if you dodged him, or were just high enough up the ladder that it didn't hurt too much, then it's still game on.
Get Ready for Round 17
Brisbane, New Zealand and Sydney are all done with their doubles for the season and it makes them prime targets for trading out. I've already rage traded out Kevin Dillard and he should be top of your trade out list if you have him. Ideally you want to trade all the players from those teams out but if you have to hold someone for a week then look at players like Torrey Craig or Kevin Lisch to hold as they should increase in value this week.
Illawarra has the double this round, but only for the single week, so unless you can afford to trade in and trade out next round then I'd pass on getting any Hawks as none of them as completely must have. AJ Ogilvy comes the closest to this as there is a lack of decent scoring Centres with the double, but he's also very expensive.
Cairns, Melbourne and Perth are all playing double matches for the last two weeks and should be your top targets. The hardest thing about this is that none of the players are obvious selections. Casper Ware is the highest averaging from the group but has had a fair few quiet games recently, Casey Prather has been distinctly average over the last few weeks, since the arrival of Bryce Cotton who is a good option but has been highly inaccurate. Travis Trice and Cameron Gliddon both have great games when Cairns are winning but can go quiet. Jameel McKay looks like he might be injured and should probably be avoided (cue huge score). Chris Goulding has had a good run but is respectively priced quite high so you'd be backing him in for two big weeks. If you're looking for a gamble then Tony Mitchell is cheaper and started to find his feet, so could be an interesting point of difference if you think you need it.
Captain Options
The four teams playing the double match this round (Cairns, Illawarra, Melbourne and Perth) have lots of premiums with potential but who knows if they'll actually deliver. And as we all just saw, captain choice could make or break your team. In the order I would select them:
AJ Ogilvy
Casper Ware
Rotnei Clarke
Travis Trice
Bryce Cotton
Chris Goulding
Good luck everyone
Follow Tristan on Twitter: @Xebradant