NBL Fantasy: Round 2
After a bumper first week, it's time to get set for round two.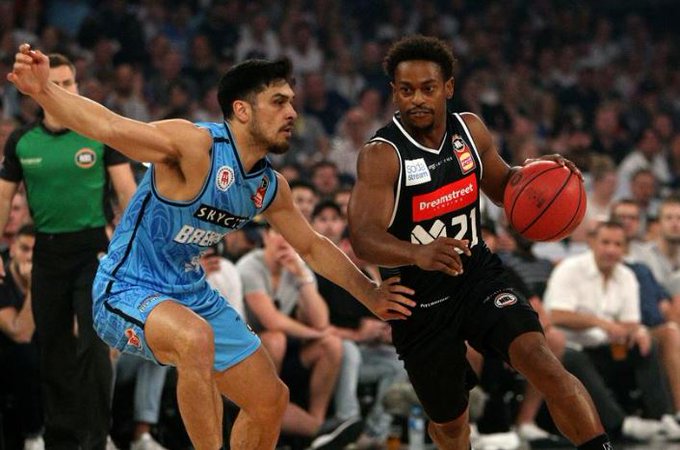 Hi guys, Banksy, Boydie and Benny here again – aka the Basketball Blokes. What a round of NBL action, with the highlight being a quadruple overtime thriller between the Hawks and United! Whilst the game was awesome, I'm sure there were a handful of fantasy coaches entering round 1 with a heap of cash in the bank in the hope of getting Josh Boone or Daniel Johnson on the cheap and dreading seeing Josh Boone get his 10th rebound in overtime. This was just one of a few monster scores for the round. Remember, if you missed the round 1 lockout, you can still get in for the season long game which doesn't kick off until lockout of round 3!
Enter the Official NBL Fantasy competition!
ROUND 2 TRADE TARGETS
Most of these guys were our recommended cash cows prior to Round one. If you jumped on board you would have reaped the rewards, with all increasing significantly in price. If you missed the boat it's not too late! Use your two trades this week to correct any missed cash cows. If you are lucky enough to have started with all of these guys in your original team, start planning for round 3, by bringing in premiums with great schedules like Boone, Daniel Johnson, Casper Ware and co.
1. David Barlow – We knew he was under priced, but DB well and truly surpassed expectation with a massive 95fps over his two games and increased the full capped 100k. A must have if DB was overlooked in your starting team.
2. Anthony Drmic – After a score of just 9 in game one, Drmic showed why he was our number 1 recommended cash cow in the preseason, putting up a nice 40 in game two to increase by 56k. With schedule and further price rises on the horizon, Drmic picks himself.
3. Matt Hodgson – Suprisingly played in game two for the Bullets after sitting out game one. I for one was not expecting Hodgson back this early and now he comes at a higher cost. Still underpriced as Brisbanes main big man. Schedule and price dictate that Hodgson is a fine pick for either your bench spot and potentially a starting spot after his 34.
4. Nathan Jawai – If your not as keen on Hodgson, Baby Shaq is also an underpriced big man. Priced at 13fps, he put up 26 in his first showing for a nice 35k price rise. Plenty of increases to come while healthy, with his output currently 2 x his current price.
5. Brian Bowen – Pick of the bargain basement players at 250k. Didn't let us down with a 21 fps game in the Kings standalone game for the round. Looked great off the bench and was provided with extra opportunity with Tom Wilson out of the rotation. A 48k price rise with plenty to come. Jump on!
TOP 10 PERFORMERS BY AVERAGE
A small sample size, but these are the top performers per game after round 1. Take note, some have played one game, where as some have played two.

THE AND1 CLUB
The players that have attained the maximum price rise for the week of $100K. An important list as these are the guys that will have a low break even heading into Round 2. Expect further rises for this crew over the coming rounds. Jump on before the boat sails!
THE BASELINE CUT SQUAD
These are the top 10 players that have not scored enough to maintain their price which have received significant cuts. A lot of these players were mentioned throughout the podcast. If any of these guys are in your current lineup, they should be headed for the trading block!
THE BASKETBALL BLOKES TEAM
As we mentioned, the example team we created as a guide was put together with a round 3 start in mind, but we did suggest that it could also be suitable for a round 1 start. For the round this team scored a solid 677 points ranking 288th overall. If you are in a league which starts in round 1 and did use our team as a guide you probably had a good chance of winning your league one matchup. Our likely trade this week will probably be to trade Cam Bairstow for Matt Hodgson freeing up some additional salary cap space now that we know Hodgson has returned from injury and is still underpriced.
THE SCHEDULE
As you can see this week only the 36ers and Kings have double games. Even if you are playing in a league that has a round 1 start I wouldn't give in to the temptation to bring in a heap of Kings players for a single league win as their schedule is significantly worse than any other club after this week. Just to reiterate, all league competitions default to a round 3 start; and the overall competition starts in round 3. Your strategy should be building towards this week and the few games after it. For example, despite playing 2 games this week we may make the decision to downgrade Kyle Adnam to Emmett Naar with a longer term view in mind.
ROUND 2 CAPTAIN SELECTIONS
We will be taking a more in depth look at captain selection each round as we approach round 3 when overall rankings kick off, but for those of you who kicked off your leagues from round 1, consider the following for your captain selection this week:
1. Daniel Johnson
2. Andrew Bogut
3. Jerome Randle
4. Jacob Wiley
5. Nathan Sobey
We have started an open league which has a round 3 start. Make sure you sign up!
League code 2EUJY5TA
We will be bringing you a weekly write up here on DT Talk as well as our regular podcasts so please give us a follow/like/subscribe on the following social media.
Basketball Blokes on Instagram
Cheers!