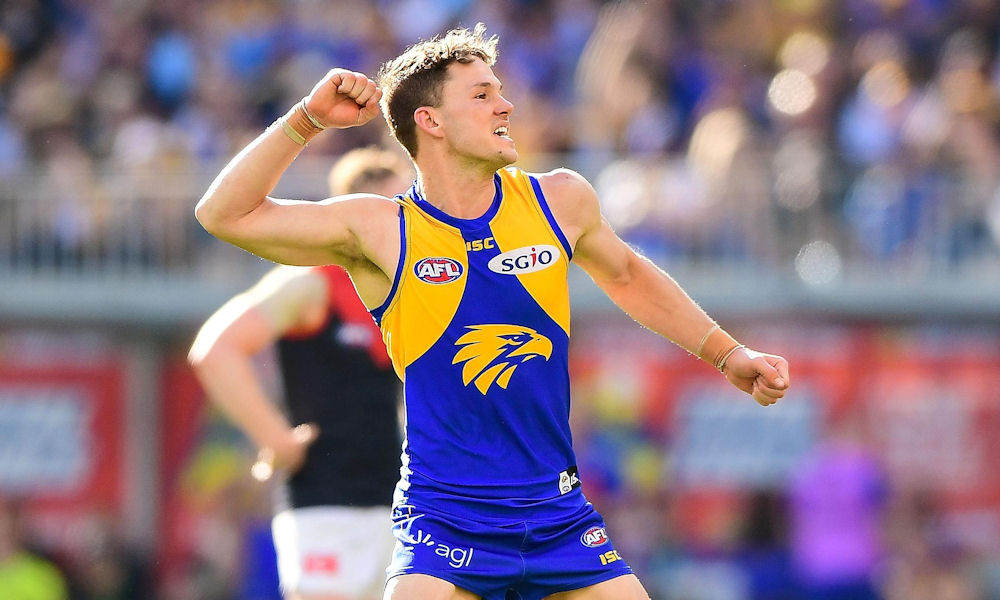 The 2018 H&A season is complete which means the Fantasy research for next season has already begun, over the next few weeks we'll take a look at a 2017/18 H&A season player average comparison for each team (Minimum 10 games played each season).
Warnie & Roy discussed some of the numbers on the final Traders podcast of the season, it is worth another listen again to hear their thoughts about some of the players that will be listed in each team (Starts at 41:25).
WEST COAST
Elliot Yeo (2018 Ave: 106.6) finally delivered on his fantasy promise in 2018, he scored 100pts or more in 63.6% of games & 120pts or more in 27.3% of games in the H&A season. Yeo averaged 123.0pts from his final 6 H&A games, he became a reliable player for fantasy coaches slotting in nicely as a DEF. Yeo is set lose his DEF status next season, his ownership levels will drop significantly as a result but is still worthy of consideration.
It was a very slow start to the 2018 H&A season for Jack Redden (2018 Ave: 96.2), he averaged 66.8pts from his opening 5 games but finished strongly averaging 104.9pts from his final 17 games. The West Coast midfield mix will be one to watch during the pre-season, you can expect Redden to be a permanent fixture hitting his high ceiling games during the 2019 season. A must consider.
Luke Shuey (2018 Ave: 87.1) will be priced at a level that might interest a few fantasy coaches during the pre-season, an injury interrupted 2018 season resulted in his average falling below 90pts. In 2017 Shuey scored 100pts or more in 52.4% of H&A games, he averaged 112.1pts from his opening 11 games of the season. Shuey scored 100pts or more in 35.3% of games in the 2018 H&A season, after the drop in output in 2018 he is worth a spot on a pre-season watch list.
Andrew Gaff (2018 Ave: 110.7) is set to leave West Coast for Nth Melbourne, the price tag at Round 1 going to a club that historically hasn't been a high disposal team is alarming. Gaff might be an option for a mid-season trade if his price drops significantly.
Article by @aflratingsPete
2018 AFL Fantasy Stats
| PLAYER | POS | GMS | PTS | AVG |
| --- | --- | --- | --- | --- |
| Gaff, Andrew | MID | 19 | 2103 | 110.7 |
| Yeo, Elliot | DEF/MID | 22 | 2350 | 106.8 |
| Redden, Jack | MID | 22 | 2116 | 96.2 |
| Hurn, Shannon | DEF | 22 | 1956 | 88.9 |
| Shuey, Luke | MID | 17 | 1484 | 87.3 |
| Cripps, Jamie | FWD | 22 | 1789 | 81.3 |
| Naitanui, Nic | RUC | 15 | 1204 | 80.3 |
| Masten, Chris | MID | 21 | 1653 | 78.7 |
| Hutchings, Mark | MID/FWD | 17 | 1311 | 77.1 |
| Lycett, Scott | RUC | 22 | 1694 | 77 |
| Darling, Jack | FWD | 18 | 1381 | 76.7 |
| Sheppard, Brad | DEF | 22 | 1641 | 74.6 |
| Sheed, Dom | MID | 15 | 1114 | 74.3 |
| LeCras, Mark | FWD | 20 | 1426 | 71.3 |
| McGovern, Jeremy | DEF | 21 | 1405 | 66.9 |
| Duggan, Liam | DEF | 21 | 1403 | 66.8 |
| J. Kennedy, Josh | FWD | 11 | 717 | 65.2 |
| Ainsworth, Brayden | MID | 3 | 193 | 64.3 |
| Jetta, Lewis | MID,DEF | 17 | 1081 | 63.6 |
| Ah Chee, Brendon | MID/FWD | 8 | 474 | 59.3 |
| Barrass, Tom | DEF | 16 | 933 | 58.3 |
| Ryan, Liam | FWD | 10 | 567 | 56.7 |
| Vardy, Nathan | RUC | 7 | 389 | 55.6 |
| Waterman, Jake | FWD | 16 | 877 | 54.8 |
| Rioli, Willie | FWD | 21 | 1130 | 53.8 |
| Cole, Thomas | DEF | 18 | 968 | 53.8 |
| Allen, Oscar | FWD | 2 | 100 | 50 |
| McInnes, Fraser | RUC/FWD | 3 | 141 | 47 |
| Venables, Daniel | FWD | 12 | 551 | 45.9 |
| Nelson, Jackson | DEF | 10 | 403 | 40.3 |
| Schofield, Will | DEF | 10 | 338 | 33.8 |
| Brander, Jarrod | DEF/FWD | 1 | 30 | 30 |
| PetRUCcelle, Jack | MID/FWD | 3 | 64 | 21.3 |
| Karpany, Malcolm | FWD | 0 | 0 | 0 |
| Bayok, Tarir | MID/FWD | 0 | 0 | 0 |
| Rotham, Josh | DEF | 0 | 0 | 0 |
| Mutimer, Kurt | FWD | 0 | 0 | 0 |
| Allen, Matthew | FWD | 0 | 0 | 0 |
| Watson, Francis | DEF | 0 | 0 | 0 |
| MacKenzie, Eric | DEF | 0 | 0 | 0 |
| Partington, Luke | FWD | 0 | 0 | 0 |
| Brayshaw, Hamish | MID | 0 | 0 | 0 |
| Burrows, Ryan | FWD | 0 | 0 | 0 |
| England, Callan | MID | 0 | 0 | 0 |
| Olango, Tony | RUC | 0 | 0 | 0 |