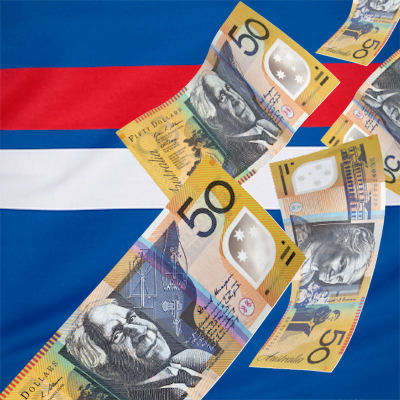 The Western Bulldogs regressed significantly in 2017, they averaged 392.5 Disposals which was -21.6 (League Worst) compared to their 2016 H&A season. Jack Macrae & Luke Dahlhaus were the only 2 players to record 25 or more Disposals last season, they had 5 players achieve that mark in 2016 (Incl. Finals).
The Bulldogs averaged 1513.0 fantasy team points from their final 5 games of the 2017 H&A season, between Rounds 1-18 they averaged 1639.4pts and finished the season Ranked 10th with an average of 1610.6pts. Only 3 players averaged 90.0pts or more for the Bulldogs in 2017, Jack Macrae & Marcus Bontempelli both averaged more than 100.0pts.
If the Western Bulldogs can return to the Disposal heavy game plan of 2016 then there is quite a bit of value about, ownership levels will be on the low side to begin the season as many fantasy coaches won't trust a bounce back in 2018.

Click here to subscribe on iTunes.
Click here to download.
2018 Potential Targets:
Jack Macrae MID $732K
Whilst many of the Bulldog players fell away in the 2nd half of the 2017 season Macrae didn't averaging 109.0pts between Rounds 12-23, he scored 100pts or more in 50.0% of games & 120pts or more in 18.2% of games finishing with a season average of 104.0pts. Macrae should see similar numbers again in 2018, his ownership % will be low and could provide a decent point of difference if he were to continue on from his late 2017 form.
Jason Johannisen DEF $535K
JJ was a flop in 2017 once opposition teams put some time into him, he averaged 75.9pts which was well down from his 2016 H&A season average of 93.3pts. While most fantasy coaches will opt out of considering JJ in 2018 there might be decent value and a genuine point of difference in selecting him at Round 1, he averaged 99.5pts from winning games in 2016 (Incl. Finals) and should the Bulldogs bounce back in 2018 he figures to be a big part of the reason for the resurgence. Luke Beveridge will have had more than 6 months to figure out how to get one of his most damaging players back in form, high risk here but the potential reward could be worth it.
Marcus Bontempelli MID $706K
Bontempelli opened up the 2017 H&A season on fire scoring 100pts or more in 7 of 8 games averaging 107.1pts, but as the Bulldogs fell away so did the Bont averaging 90.9pts from his final 14 games. Bontempelli scored 100pts or more in 50.0% of games and 120pts or more in 13.6% of games, he scored a season high 134pts against Nth Melbourne in Round 14. Bontempelli has played in 61 straight games for the Bulldogs, at 22 years of age he is entering the prime of career and his numbers should reflect that in 2018.
Lachie Hunter MID $634K
Hunter like Johannisen will likely benefit if the Bulldogs bounce back in 2018, he averaged 100.8pts from winning games (Incl. Finals) in 2016. Priced at just 90.0pts there is likely genuine upside for Hunter and low a ownership % will be an added bonus, he scored 120pts or more in 4.5% of games in 2017 well down from 19.2% in 2016. Hunter has a career high of 163pts (vs West Coast 2016), if you are looking for a potential bargain then he is worth conserving at Round 1.
Luke Dahlhaus MID/FWD $624K
The struggle was real owning Dahlhaus in 2017 as he averaged 82.1pts from his final 15 games of the season, expectations were high for owners as he averaged 102.4pts between Rounds 1-7. Dahlhaus averaged 88.5pts in 2017 and retains his MID/FWD DPP status, there is value in selecting him at Round 1 again like many before him if the Bulldogs can bounce back to a heavy Disposal game plan.
Toby McLean MID/FWD $603K / Shane Biggs DEF $542K
McLean's numbers can't be ignored, he averaged 95.3pts from his final 10 games of the 2017 H&A season. McLean offers flexibility with his MID/FWD DPP status, his scoring will be volatile but there is likely still some value left in 2018.
If you are not taking Johannisen then Biggs could be an option as a DEF, he averaged 76.9pts in 2017 but finished the season off well averaging 84.3pts from his final 7 games which included 55pts in R23. Biggs is an off the board type pick than could have genuine upside, worth a look over his numbers during the JLT Series.
Note: If on a smartphone, turn it to landscape mode to view prices easier.
Player
Pos
2017Avg
2017
Gms
2018
Price
Macrae, Jack
MID
103.95
22
$732000
Bontempelli, Marcus
MID
100.23
22
$706000
Hunter, Lachie
MID
90
22
$634000
Dahlhaus, Luke
MID/FWD
88.55
22
$624000
McLean, Toby
MID/FWD
85.58
19
$603000
Suckling, Matthew
DEF
78.32
22
$552000
Biggs, Shane
DEF
76.94
16
$542000
Picken, Liam
FWD
76.18
22
$536000
Johannisen, Jason
DEF
75.9
20
$535000
Daniel, Caleb
MID/FWD
75.3
20
$530000
Wallis, Mitch
MID/FWD
74.75
12
$526000
Dunkley, Josh
FWD
63
7
$517000
Adams, Marcus
DEF
72.9
10
$513000
Campbell, Tom
RUC
79.43
7
$509000
Liberatore, Tom
MID
72.06
18
$507000
Jong, Lin
MID/FWD
71.67
12
$505000
Roughead, Jordan
RUC
68.54
13
$483000
Dale, Bailey
MID
67.44
16
$475000
Crozier, Hayden
FWD
66.26
19
$467000
Honeychurch, Mitch
FWD
70.17
6
$462000
Redpath, Jack
FWD
66.22
9
$452000
Boyd, Tom
RUC
64
11
$451000
Dickson, Tory
FWD
54.33
9
$446000
Trengove, Jackson
FWD
63.37
19
$446000
Smith, Clay
FWD
62.25
8
$443000
Williams, Bailey
DEF
62.08
12
$437000
Wood, Easton
DEF
58.44
18
$412000
Cordy, Zaine
DEF
55.89
19
$394000
Young, Lewis
DEF
51.86
7
$332000
Schache, Josh
FWD
46.3
10
$326000
Lipinski, Patrick
MID/FWD
61
1
$322000
Webb, Lukas
MID/FWD
55
4
$318000
Morris, Dale
DEF
40.27
11
$284000
Roberts, Fletcher
DEF
37.8
10
$266000
Smith, Roarke
DEF
0
0
$256000
Naughton, Aaron
DEF
0
0
$254000
Richards, Ed
DEF
0
0
$240000
English, Tim
RUC/FWD
35
2
$187000
Greene, Fergus
FWD
0
0
$170000
Mullenger-McHugh, Nathan
FWD
0
0
$170000
Porter, Callum
MID
0
0
$170000
Lynch, Brad
DEF
0
0
$170000
Collins, Kieran
DEF
0
0
$170000
Gowers, Billy
FWD
0
0
$170000
Follow @aflratings on Twitter and visit the website for more Fantasy.