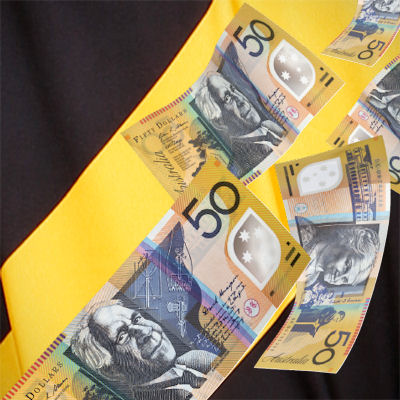 The reigning Premiers were not that fantasy relevant last season averaging 1556.1pts per game (Rank 15), however there were a few genuine rock solid picks that did assist many fantasy coaches throughout the 2017 H&A season. In their opening 10 games last year the Tigers were actually ranked last averaging 1489.3 fantasy team points per game, a softer schedule allowed them to improve on that average in their final 12 games as they averaged 1611.8pts.
Richmond were not a Disposal heavy team in 2017 averaging 368.3 per game, they recorded only 3 games of 400 Disposals or more throughout the H&A season (Melbourne 13) which was ranked 16th. Defensively the Tigers were outstanding restricting opponents to 356.7 Disposals from their final 10 games of 2017 (Incl. Finals), be aware they play Geelong, Gold Coast, Essendon & Western Bulldogs in their final 4 games of the 2018 H&A season.

Click here to subscribe on iTunes.
Click here to download.
2018 Potential Targets:
Dustin Martin MID $800K
Martin delivered on all fronts last year including AFL Fantasy, he averaged 113.6pts during the H&A season scoring 100pts or more in 64.0% of games and 120pts or more in 36.0% of games. Martin's season splits might be worth taking note when considering him at Round 1 this season, he averaged 116.7pts between Rounds 1-11, 110.5pts between Rounds 12-23 & 94.7pts in the Finals. It is likely Martin could be under owned relative to his 2017 output, he could be worth considering for an early season point of difference.
Dion Prestia MID $577K
Prestia's first year at the Tigers was a rocky road especially in fantasy, he averaged 81.9pts in the 2017 H&A season and 103.3pts in the Finals. Prestia averaged 105.6pts from his final 7 games of the year (Incl. Finals), at this stage he is completing a full pre-season in preparation for the upcoming year and at the same stage last year he was still recovering from knee surgery in December returning to training late in January. Prestia definitely has a fantasy game having averaged 90.0pts or more in his final 4 years at Gold Coast, he is worth considering as a value pick to begin 2018.
Trent Cotchin MID $673K
An average of 84.4pts in Cotchin's final 10 2107 H&A games dropped his average to 95.5pts, he averaged 104.8pts from his opening 12 games scoring a season high 123pts in Round 6 against Adelaide. Cotchin scored 100pts or more in 40.0% of games and 120pts or more in 8.0% of games in 2017 (Incl. Finals), he could be another player to target for early season form as he will be under owned.
Kane Lambert MID/FWD $600K
If you are looking to add DPP flexibility to your 2018 team then Kane Lambert is worth considering, he averaged 95.8pts from his final 12 H&A games and is priced at 85.2pts to begin 2018. It is worth monitoring his pre-season form and his fantasy output, any player that puts up a season high 147pts deserves our attention.
Bachar Houli DEF $637K / Brandon Ellis DEF $596K
After an indifferent beginning averaging 77.0pts from his opening 9 games of 2017 Houli averaged 104.0pts from his final 9 games. His scoring can be highly volatile. He is priced at 90.5pts
Ellis pretty well matched the year of Houli averaging 68.6pts from his opening 9 games of 2017 and averaged 95.8pts from his final 13 games. He is priced at 84.7pts
Jack Higgins MID/FWD $238K / Anthony Miles MID $517K
Higgins was rated as No.1 by Champion Data in the Top 30 Draft Power Rankings, he is AFL ready and with the potential delayed start to the 2018 season from Daniel Rioli a Round 1 debut could be a chance. Don't miss out
Miles was the forgotten man at Richmond last year, he managed 3 games at an average of 84.0pts and is well discounted to begin 2018. If Miles can force his way back in to the team then he is well under-priced.
Player
Pos
2017
Avg
2017
Gms
2018
Price
Martin, Dustin
MID
113.64
22
$800000
Cotchin, Trent
MID
95.5
22
$673000
Grigg, Shaun
MID
95.41
22
$672000
Houli, Bachar
DEF
90.5
18
$637000
Nankervis, Toby
RUC
86.86
21
$612000
Lambert, Kane
MID/FWD
85.24
21
$600000
Ellis, Brandon
DEF
84.68
22
$596000
Prestia, Dion
MID
81.95
19
$577000
Riewoldt, Jack
FWD
77.3
20
$544000
Caddy, Josh
MID/FWD
74.53
19
$525000
Miles, Anthony
MID
73.2
5
$517000
Townsend, Jacob
FWD
95
2
$508000
Vlastuin, Nick
DEF
65.85
13
$464000
Rance, Alex
DEF
65.09
22
$458000
Astbury, David
DEF
64.45
22
$454000
Graham, Jack
MID
84
2
$450000
McIntosh, Kamdyn
DEF/MID
63.71
21
$449000
Lloyd, Sam
FWD
67
8
$447000
Edwards, Shane
MID/FWD
62.06
17
$437000
Markov, Oleg
DEF
39
7
$426000
Conca, Reece
DEF
68.5
6
$425000
Short, Jayden
DEF
56.56
16
$398000
Butler, Daniel
FWD
55.9
20
$394000
Castagna, Jason
FWD
55.5
22
$391000
Broad, Nathan
DEF
60.86
7
$390000
Menadue, Connor
MID
54.78
9
$385000
Ellis, Corey
DEF/MID
43.83
6
$383000
Rioli, Daniel
FWD
52.09
22
$367000
Griffiths, Ben
FWD
41.5
2
$357000
Soldo, Ivan
RUC
51.86
7
$332000
Grimes, Dylan
DEF
46.59
22
$328000
Hampson, Shaun
RUC
0
0
$317000
Drummond, Nathan
FWD
0
0
$271000
Bolton, Shai
FWD
38.83
6
$241000
Higgins, Jack
MID/FWD
0
0
$238000
Coleman-Jones, Callum
RUC
0
0
$232000
Balta, Noah
RUC/FWD
0
0
$222000
Stengle, Tyson
FWD
41.5
2
$222000
Naish, Patrick
MID/FWD
0
0
$204000
Moore, Callum
FWD
0
0
$195000
Smith, Derek
DEF
0
0
$170000
Miller, Ben
RUC
0
0
$170000
Baker, Liam
FWD
0
0
$170000
Garthwaite, Ryan
DEF
0
0
$170000
Chol, Mabior
FWD
0
0
$170000
Follow @aflratings on Twitter and visit the website for more Fantasy.