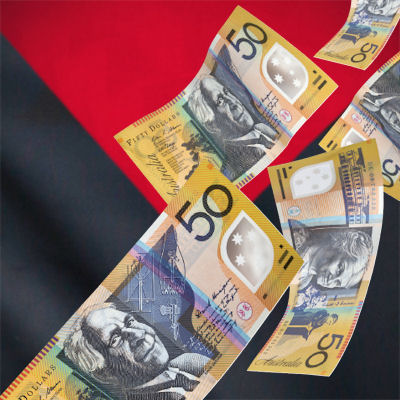 Melbourne were Ranked 2nd averaging 1712.0 fantasy team points between Rounds 1-13 in 2017, they scored 1,700pts or more in 8 of their opening 12 games which included 4 games above 1,800pts. The Demons were somewhat disappointing in their final 10 games of the year averaging 1579.2pts, they finished the 2017 H&A season with an average of 1651.6pts which was Ranked 6th.
Despite the good numbers for Melbourne in 2017 there was really only 1 standout for the year in Clayton Oliver, he improved his average by 32.7pts to average 101.6pts in just his 2nd year in the AFL. Many premium players under performed and/or were cut down by injury last season, as the Demons become increasingly competitive the popular fantasy targets should provide a genuine positive early in 2018.

Click here to subscribe on iTunes.
Click here to download.
2018 Potential Targets:
Max Gawn RUCK $605K
A hamstring injury in Round 3 completely derailed the 2017 season for Gawn after opening with scores of 111pts in Round 1 & 95pts in Round 2, he returned in Round 14 averaging 87.8pts and scoring 100pts or more in just 1 of his final 10 games. In 2016, Gawn averaged 106.5pts scoring 100pts or more in 68.2% of games & 120pts or more in 36.4% of games. Gawn's ownership will be high at Round 1, there is no reason not to pick him.
Jack Viney MID $638K
Viney was another at Melbourne that had an injury interrupted 2017 season, he averaged 90.7pts well down from his 2016 average of 101.2pts. Viney still managed to score a season high 145pts against Hawthorn in Round 7 and followed that up with 132pts against Adelaide in Round 8, he is one of the value picks at Melbourne to begin 2018.
Angus Brayshaw DEF/MID $462K
After dealing with multiple concussions Brayshaw returned to action in Round 21 and averaged 86.0pts from his final 3 games, over his short career he has averaged 88.7pts when recording 20 or more Disposals in a game. Brayshaw has added value in 2017 as a DPP MID/DEF, his starting price might difficult to ignore at Round 1 with considerable upside possible.
Clayton Oliver MID $715K
Oliver was great value in 2017 averaging 101.6pts from 22 games , he scored 100pts or more in 40.9% of games and did not record a score fewer than 80pts. Oliver comes with a significant price tag to begin the 2018 season, most will shy away from selecting him based on value reasons but consistency will likely not be a problem. If you think Oliver can achieve a higher average than 101.6pts in 2018 then he could be a very good point of difference, worth considering.
Michael Hibberd DEF $652K
Hibberd was mostly ignored in 2017 and his average of 92.6pts as a DEF to begin 2018 won't be, he scored 100pts or more in 38.9% of games and recorded a season high 129pts against Port Adelaide last season. With Docherty missing in 2018 fantasy coaches will be on the lookout for a solid Defender as a replacement, Hibberd could be your guy.
Harley Balic MID/FWD $346K / Jesse Hogan FWD $499K
There is not much data about for Balic at AFL level and a new club further distorts our knowledge, he managed just 4 games for Fremantle in 2017 with a high score of 91pts. Balic is a must watch in the pre-season, if his points per minute numbers spike then he is worth a roster spot at Round 1.
For various reasons the 2017 season was one to forget for Hogan averaging 70.8pts, over his career he has averaged 90.3pts when he kicks 2 Goals or more in a game. If you think Melbourne will have a very good 2018 season then Hogan will likely be a key part of their success, absolutely worth considering at Round 1.
Note: If on a smartphone, turn it to landscape mode to view prices easier.
Player
Pos
2017Avg
2017
Gms
2018
Price
Jones, Nathan
MID
104.25
16
$734000
Oliver, Clayton
MID
101.59
22
$715000
Hibberd, Michael
DEF
92.56
18
$652000
Viney, Jack
MID
90.67
18
$638000
Tyson, Dom
MID
89.63
19
$631000
Lewis, Jordan
MID
88.84
19
$626000
Gawn, Max
RUC
85.85
13
$605000
Salem, Christian
DEF
85.25
16
$600000
Pedersen, Cameron
RUC/FWD
83.4
15
$587000
Neal-Bullen, Alex
FWD
81.05
19
$571000
McDonald, Tom
DEF/FWD
79.14
22
$557000
Vince, Bernie
DEF
78
19
$549000
Hunt, Jayden
DEF
72.45
22
$510000
Melksham, Jake
FWD
71.79
19
$506000
Petracca, Christian
MID/FWD
71.05
22
$500000
Hogan, Jesse
FWD
70.8
10
$499000
Harmes, James
MID/FWD
68.82
17
$485000
Lever, Jake
DEF
68.29
17
$481000
Stretch, Billy
MID
68.22
9
$472000
Wagner, Josh
DEF
57.78
9
$467000
Brayshaw, Angus
DEF/MID
77.2
5
$462000
Garlett, Jeff
FWD
65.57
21
$462000
Kent, Dean
FWD
69.83
6
$433000
McDonald, Oscar
DEF
61.25
20
$431000
Jetta, Neville
DEF
60.86
22
$429000
Bugg, Tomas
FWD
60.3
10
$425000
Maynard, Corey
MID
78
1
$412000
Hannan, Mitch
MID/FWD
57.25
20
$403000
Frost, Sam
DEF
54.5
16
$384000
Kennedy-Harris, Jay
MID
61.83
6
$383000
Balic, Harley
MID/FWD
60
4
$346000
Vandenberg, Aaron
FWD
0
0
$301000
Weideman, Sam
FWD
35
7
$224000
Spargo, Charlie
MID/FWD
0
0
$214000
Fritsch, Bayley
FWD
0
0
$210000
Petty, Harrison
DEF
0
0
$198000
Smith, Tim
FWD
33.5
2
$179000
Baker, Oskar
FWD
0
0
$176000
Smith, Joel
DEF/MID
30.33
3
$170000
Filipovic, Lachlan
RUC
0
0
$170000
McKenna, Patrick
DEF
0
0
$170000
Johnstone, Dion
MID/FWD
0
0
$170000
Keilty, Declan
DEF
0
0
$170000
King, Mitchell
RUC
0
0
$170000
Follow @aflratings on Twitter and visit the website for more Fantasy.