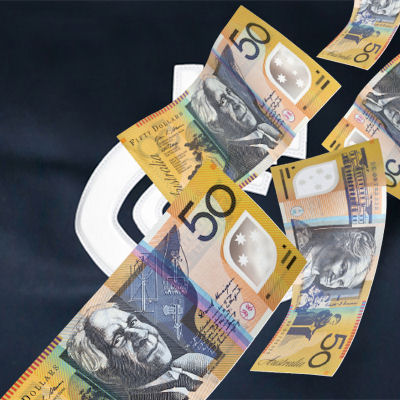 There were some mixed results for Carlton's AFL Fantasy output in 2017, despite the outstanding individual performances by Docherty, Kreuzer, Murphy, Gibbs & Co the Blues were still Ranked 18th averaging 359.7 Disposals per game. Carlton's top end fantasy talent was very good last season but underneath provided varying results with only a couple of exceptions, the Blues are still in rebuild mode and that means a few more opportunities should exist in 2018 for cheap salary options.
Sam Docherty's torn ACL news a few weeks ago was a dagger in the heart for those that were going to spend up to grab him at Round 1, finding the correct replacement answer will likely unfold over the pre-season so rather than provide commentary surrounding his absence keep an eye out for pre-season notes & JLT Series scoring updates in Feb/Mar.

Click here to subscribe on iTunes.
Click here to download.
2018 Potential Targets:
Patrick Cripps $692K MID
Cripps averaged 107.6pts in the 10 games leading up to being injured in Round 16 (40pt game), that season ending injury does give fantasy coaches a little discount at Round 1. Cripps has never averaged over 100pts in a season however back to back high 90's does provide a level of optimism, he scored 100pts or more in 53.3% of games in 2017 up from 33.3% in 2016 with a season high 143pts in Round 8 against St Kilda. Cripps could be a popular option at Round 1 as there is value in selecting him, the only concern is his ceiling scoring 120pts or more in 14.3% of games in 2016 & 13.3% of games in 2017.
Matthew Kreuzer $740K RUCK
With injury concerns now a distant memory Kreuzer delivered a career season high 105.0pts last season, he scored 100pts or more in 61.9% of games & 120pts or more in 28.6% of games. Injuries to Dan Gorringe & Andrew Phillips in 2017 allowed Kreuzer to have a free solo run in the Ruck and he clearly thrived, the genuine concern will be if Phillips returns in 2018 creating a dual Ruck set-up. In 2016 Kreuzer averaged 70.8pts when he & Phillips shared Ruck duties, last year Brendon Bolton had no choice but to play Kreuzer as a solo Ruck but what will he do in 2018? Spending up at a high price tag to grab Kreuzer could be dangerous if Bolton goes back to a dual Ruck set-up.
Marc Murphy $782K MID
Marc Murphy averaged 111.1pts in 2017 which was the 3rd highest average at Carlton behind Bryce Gibbs & Sam Docherty, with Gibbs now gone and Docherty missing in 2018 through injury can he sustain his high average again in 2018? Murphy scored 100pts or more in 77.3% of games & 120pts or more in 31.8% of games last season, he recorded a season high 145pts against Essendon in Round 3. Murphy averaged 133.3pts from his opening 4 games of 2017, in his remaining 18 games he averaged 106.2pts. The uncertainty of being tagged in 2018 does sound a few alarm bells for Murphy, however he is likely to be low owned at the beginning of 2018 which could create a decent POD for fantasy coaches.
Ed Curnow $621K MID
Curnow is arguably under-priced at 88.2pts to begin 2018, he averaged 95.1pts from his opening 10 games of 2017 before succumbing to injury missing the last 9 games of the season. In 2016, Curnow averaged 101.8pts scoring 100pts or more in 57.1% of games & 120pts or more in 14.3% of games. Curnow does have a good ceiling and can score within any role in the midfield, he could be a very good value selection in 2018.
Matthew Kennedy $485K MID / Darcy Lang $437K FWD
Kennedy should have the green light to jump in to the Midfield in 2018 at Carlton, whilst his Disposal average of 17.2 isn't quite noteworthy at GWS last year recording 5 Tackles or more in 9 of 16 games was. Words that apply here are: Upside, value & opportunity
Lang was more or less thrown out by the Cats last year and that could result in a forward option for fantasy coaches in 2018, his 120pts against Sydney in a 2017 Semi Final was certainly encouraging. A must watch during the pre-season for team positioning & scoring output.
Note: If on a smartphone, turn it to landscape mode to view prices easier.
Player
Pos
2017
Avg
2017
Gms
2018
Price
Docherty, Sam
DEF
116.82
22
$823000
Murphy, Marc
MID
111.09
22
$782000
Kreuzer, Matthew
RUC
105.05
21
$740000
Cripps, Patrick
MID
98.33
15
$692000
Simpson, Kade
DEF
97.68
22
$688000
Curnow, Ed
MID
88.15
13
$621000
Kerridge, Sam
MID
84.09
11
$592000
Graham, Nick
MID/FWD
83.4
10
$587000
Wright, Matthew
FWD
76.23
22
$537000
Mullett, Aaron
DEF
72.78
18
$513000
Thomas, Dale
MID/FWD
71.83
18
$506000
Curnow, Charlie
FWD
71.24
21
$502000
Marchbank, Caleb
DEF
69.44
16
$489000
Kennedy, Matthew
MID
68.81
16
$485000
Petrevski-Seton, Sam
MID/FWD
67.9
20
$478000
Lamb, Jed
FWD
63.36
11
$446000
Casboult, Levi
FWD
62.82
22
$442000
Lang, Darcy
FWD
66
8
$437000
Cuningham, David
MID/FWD
63.38
8
$420000
Plowman, Lachie
DEF
59.62
21
$420000
Weitering, Jacob
DEF
58.09
22
$409000
Silvagni, Jack
FWD
57.05
20
$402000
Jones, Liam
DEF
54
12
$380000
Shaw, Matt
MID
55
2
$375000
Silvagni, Alex
DEF
58.14
7
$373000
Williamson, Tom
DEF
51.27
15
$361000
Byrne, Ciaran
DEF
46.67
3
$350000
Lobbe, Matthew
RUC
0
0
$338000
Garlett, Jarrod
MID/FWD
0
0
$319000
Fisher, Zac
FWD
45.18
17
$318000
Pickett, Jarrod
FWD
40.5
10
$285000
Dow, Paddy
MID
0
0
$266000
Rowe, Sam
DEF
36.67
9
$263000
Phillips, Andrew
RUC
49
1
$261000
O'Brien, Lochie
DEF/MID
0
0
$252000
O'Shea, Cam
DEF
0
0
$231000
Macreadie, Harrison
DEF
34.63
8
$229000
McKay, Harry
FWD
42
2
$225000
De Koning, Tom
RUC/FWD
0
0
$212000
Polson, Cameron
MID/FWD
35
1
$185000
McDaid, Cillian
DEF
0
0
$170000
Schumacher, Angus
DEF/MID
0
0
$170000
Glass-McCasker, Jesse
DEF
0
0
$170000
Kerr, Pat
FWD
0
0
$170000
Lebois, Kym
FWD
0
0
$170000
Follow @aflratings on Twitter and visit the website for more Fantasy.