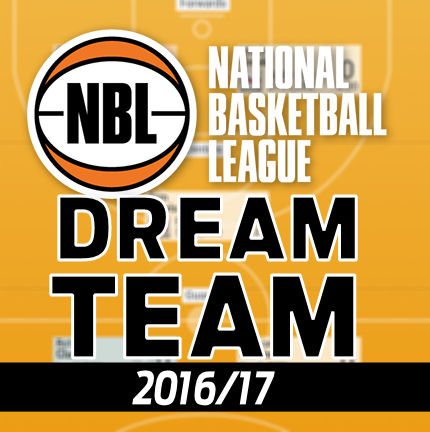 Round 14 saw some huge scores and they're just going to get bigger with six teams playing double matches this week.
Round 14 – Highs and Lows
It was a tie for top score this week as AJ Ogilvy and Nathan Sobey both fell just short of the century with 96. Regular contributors Jerome Randle and Rotnei Clarke came next, also tied, with 88. The new imports were solid and those who added Bryce Cotton (68) or Paul Carter (60) would have been happy with their output. Top scorers from the single game players were a bit of a surprise with Mitch McCarron (42) just ahead of the best value selection for the week, Nate Tomlinson (38).
Contenders for worst player for the round included David Barlow, who got 0 points again, and teammate Chris Goulding (8), although he was injured, however it was Kevin Lisch who took the prize. His score of 8 was easily his worst score of the year, really hurting the 20% of the competition holding onto him thinking he is a lock like previous years.
Get Ready for Round 14
With most teams playing the double match this week there are lots of options for trading in and a number of premiums to choose from. New import Bryce Cotton heads the list after a massive first game. There is some risk given how inaccurate he was against Brisbane however Perth needs their imports firing and his price is low for this time of year. Paul Carter was solid in his second week and still worth considering despite his price increase. Torrey Craig heads the list of established premiums. His price is low after two bad games in rounds 12 and 13 and Brisbane plays doubles for the next three weeks. If you don't have Casper Ware or Jerome Randle you should seriously get one of them into your team for captaincy duties.
If you're looking for a cheaper options then it's a lot more speculative. Cairns plays double matches for all the remaining weeks so consider looking at one of their cheaper players. Mitch McCarron, Nnanna Egwu, or Fuquan Edwin are all low cost and all have the potential to put up the occasional big score. Eric Jacobsen had a good week and could hopefully keep delivering. David Barlow is almost minimum price now and has been a great player in the past, so there's a chance he could start scoring decent points. All these guys would be permanent bench options at best though.
Captain Options
Almost everyone is playing the double match this week with only Sydney and Illawarra missing out. In the order I would select them:
Casper Ware
Jerome Randle
Torrey Craig
Casey Prather
Daniel Johnson
Bryce Cotton
Unlucky to miss out on being on the list above were Nathan Sobey, Jameel McKay, Paul Carter, Travis Trice and Kirk Penny.
Good luck everyone
Follow Tristan on Twitter: @Xebradant