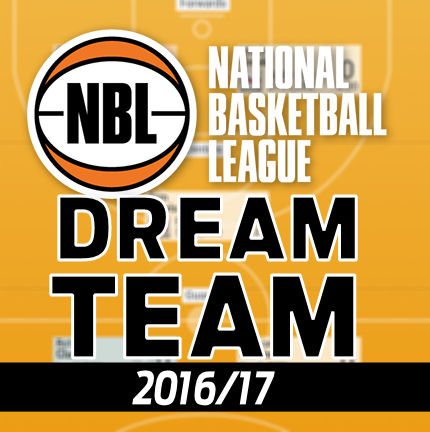 Round 15 was thoroughly underwhelming with most premiums delivering far less than expected. Hopefully they can bounce back and the injury plague can go away.
Round 15 – Highs and Lows
Round 15 went against expectations. The top premium starting five of Jerome Randle, Casper Ware, Torrey Craig, Daniel Johnson and Casey Prather were all playing doubles and had they scored to their average, that would have provided 476 points, before adding the bench. Daniel Johnson was great with 94, but even with his contributions their on court total was instead 316, a full 160 points less than their average. I know I'm sounding whiney about this, but that is because I had four of those five, of course with Daniel Johnson being the one I was missing. OK, enough, onto the positives.
We had three players break the century this round, led the way by new New Zealand import Kevin Dillard with a massive 126. Nathan Sobey smashed out 118 whilst Daniel Kickert edged over the line to get 102. Not many people got to enjoy this however as those two are respectively only in 10.3% and 11.8% of teams, while there were only 21 teams that were lucky enough to have traded in Dillard. Mitch Creek came fifth (after Johnson) with 80. Best value selection for the round was David Barlow who finally came good on his historic form with 62, just beating Stephen Weigh who got 58.
Whilst I've already mentioned the main premium disappointments that most people had, there were still a few others that were particularly painful (besides the swathe of players who missed matches through injury). Oscar Forman's good run came to a sudden halt with 2, while anyone thinking Marvelle Harris was looking at a resurgence after his good round 14 would have been let down by his 4. Mika Vukona was almost the worst with 18 from his two matches, but was just edged for worst result of the week though by Cameron Gliddon who managed only 16. It should also be noted that Owen Odigie and Shaun Redhage both managed to play two games and finish on the very low score of -8.
Get Ready for Round 16
With six teams again playing the double match this round, most of the players you had on court last round should be able to step up again, meaning this round is a great chance to save some trades as we get close to the end of the season. To make two trades for each of the remaining four rounds you need 8, before you start trading this week, so work out how many you need to skip. It's always good to have at least one, ideally two, going into your grand final in round 19.
Top option this week is clearly Kevin Dillard. Whilst New Zealand only have two more weeks of double matches, his scoring was off the chart. Even if he has a quieter week, he has a negative breakeven so should make some serious money. His teammate Akil Mitchell seems to have started scoring decently again with the addition of the new imports and is a bargain for his current price. Daniel Kickert has just come off a huge scoring week and is definitely worth the punt if you think he can keep it up. Finally Nick Kay has stepped it up recently, averaging 48 over his last three games. He's already increase a lot in price but will continue to have a lot of space to score if Illawarra keeps delivering.
If you need money then you could consider Stephen Weigh or Jarrad Weeks. Cairns play double matches for the rest of the season and whilst both have only been averaging 11, they delivered good points last round and have the potential to keep it up. Fuquan Egwu and Nnanna Egwu fall into the same category, and while slightly more expensive both are still very cheap for the potential. Of the single game players David Barlow is worth seriously considering. He is a proven past performer and while Melbourne is looking pretty erratic, they play the double for both the finals so he could be some very valuable extra bench points.
Captain Options
For the second week in a row, almost everyone is playing the double match this round. Only Melbourne and Sydney play the single match this week. It's hard to have any confidence in the premiums after last round, but we have to pick someone. So, in the order I would select them:
Kevin Dillard (I think I'll trade him in just to do this)
Jerome Randle
AJ Ogilvy
Nathan Sobey
Daniel Johnson
Bryce Cotton
Good luck everyone
Follow Tristan on Twitter: @Xebradant