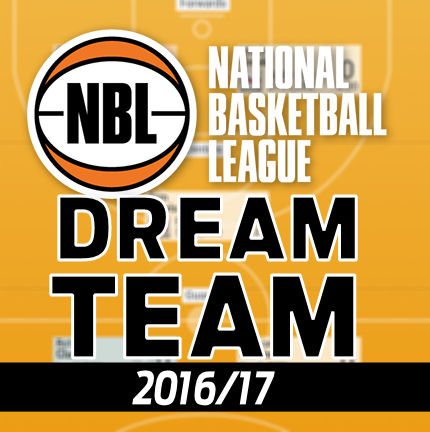 I hope you enjoyed the "break" over Christmas and New Year because the NBL is back into full swing this round.
Round 13 – Highs and Lows
Casper Ware continued to deliver for both Melbourne and his Dream Team owners, top scoring the round with 102. He was well supported by his United team-mates too, with the next best scorers being Tai Wesley (72), Josh Boone (66) and Chris Goulding (66). Travis Trice was the best non-Melbourne player with 56. Brad Newley and Alex Pledger both had last round off, for two very different reasons, however they both returned with a tie for the best single match score with 54. Mitch Young (40) took the honours for best value selection, although it was bittersweet for many as his prior run of donuts had seen many trade him out. Nnanna Egwu was a close second, although he took two games to get his 52.
Adelaide lads Brendan Teys and Adam Doyle were the only negative scores for the round, both on -4, however it was David Barlow who took out the honours for worst score. Barlow played two matches for a total of 0, not what a returning star is meant to generate. Nathan Sobey was a close contender as he also got 0, but it was just a single bad game for him (and Adelaide).
Get Ready for Round 14
We're now starting to approach the end of the season with only six rounds remaining. This means that players you trade in now are more likely to be keepers and you should start considering the run home. Perth and Cairns both have 11 games remaining, meaning they only have one more week where they play a single match (this week for Cairns). New Zealand has 10 games remaining, however its two single match weeks are the final two weeks of the season, a.k.a. Dream Team Finals, however they have four straight doubles now. Sydney are the worst by far with only 7 games and a solitary double match round. Cairns, Melbourne and Perth all player double matches for both of the final two weeks.
Premiums with the double match aren't overly appealing this week, with Casey Prather and Jerome Randle both having a high price and a breakeven in the 80's, while AJ Ogilvy, Rotnei Clarke and Daniel Johnson are all priced about right with breakevens in the 70's. If you can't get a premium then two players that could be worth considering are Eric Jacobsen and Matthew Knight. Both are cheap for what they can deliver, however they're cheap because they haven't had a good run of scores lately. Paul Carter arrived on the scene for New Zealand with a 38 and looked solid in his first outing. He could be worth considering as New Zealand are looking a bit short on players at the moment. Finally, Perth have today officially signed Bryce Cotton and while he's not in the system at the time of writing, if he's the standard import price of $116,700 then his reputation is good enough that the brave (or crazy) out there could gamble and trade him in unseen.
Of the players with single matches Tai Wesley is the standout choice. He's dropped significantly in value as he's been fairly average for a lot of the year, however we saw at the start of the season that if he's allowed to go single coverage in the post he can put up huge scores. Melbourne's prolific 3-point shooting appears to be giving him that opportunity again. Daniel Kickert is also worth looking at as he's down slightly in price and with the absence of Bairstow he's looking to be more aggressive with his scoring.
If you're looking for someone who's cheap then you could consider Mitch Young or Nnanna Egwu. Both were mentioned above for getting great scores this round, however that hasn't been their norm, however both have a run of double coming up after this week's single match and both have a breakeven of around -10.
Captain Options
Adelaide, Illawarra, New Zealand and Perth are playing the double match this week. Both of Perth's matches are away games which could mean trouble for their scoring. In the order I would select them:
Jerome Randle
Daniel Johnson
AJ Ogilvy
Casey Prather
Rotnei Clarke
Jameel McKay
Good luck everyone
Follow Tristan on Twitter: @Xebradant