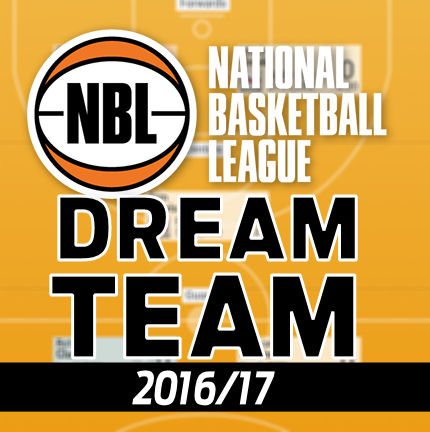 Another week down with more injuries and misfires, where sometimes it seems that luck is the most important thing to have.
Round 7 – Highs and Lows
Top scorer for the round was Brad Newley. He fell just short of the century with 98 and only just outscored Alex Pledger who got 96. The third highest scorer was Torrey Craig with 86, which was a monster score given that he only played the one match. Rotnei Clarke found some for with 76, while top captain choice Kevin Lisch was respectable with a solid 70. The best value selection for the round was Greg Hire who hustled his way to 62.
Brenda Teys posted an absolutely shocking -10, but it was his superstar teammate Jerome Randle who took out the honour for the worst selection this round, having a second bad week in a row with just 2. Terrance Ferguson also got -6 and just looking at those scores you can tell it wasn't a great round for Adelaide. Other disappointing performances came from David Anderson with 0 from a single match, while from two matches Oscar Forman and Michael Holyfield managed 2 and 8 respectively.
Get Ready for Round 8
Ideally we would be trading Jerome Randle into our squads this week, however he is super expensive, has just come off two poor games, and has a breakeven of 125. I'm inclined to wait two rounds for his price to plummet, however Randle is the sort of player who could get 125. Kevin Lisch is the next most expensive player and if you don't have him it's been a painful last few weeks. His breakeven is 95 though, but again achievable. Daniel Johnson on return from injury was very solid with 54 and looks to have the most potential for improving value amongst the premiums with doubles. Of those with single matches, Torrey Craig, Rotnei Clarke and Tai Wesley (who is quite cheap for his potential) all have negative breakevens.
Cheap options are headed up by Greg Hire, although his 62 was more points than he had scored for the whole season prior to round seven. He'll make really good money for at least one week though. Mason Bragg was also great for Perth, but I'm loathe to suggest anyone trade in a a player who has had limited games, simply look at how Melbourne benched Adnam. Tim Coenraad and Rhys Martin both had good rounds and have a history in previous seasons of being dependable scorers, just be prepared that they might continue averaging around 15 and they are more like role-players this year. Majok Deng is the only cheap player from those with a double who is offering any value, although he's been averaging 11.5 and that doesn't look like changing.
A few other options to consider bringing in include David Stockton, Chris Goulding, or Mika Vukona could also be worthwhile inclusions depending on your needs.
Looking at players to cut is only slightly easier. Matthew Knight after being my choice inclusion last week let us all down with an average score, but worse, he injured himself. Although he is a possibility to be fine to play this weekend, I am inclined to trade out injured premium players and use the money better elsewhere. David Andersen has started going down in value and now has a breakeven of about 70, so now is the perfect time to trade him out. Alex Marics also looks to have peaked, but holding him shouldn't hurt you too much as he shouldn't drop in price too quickly. Rob Loe is injured and has a relatively high breakeven so can afford to go, although if he comes back New Zealand still have a few good doubles approaching. Finally, if you brought in Corey Webster hoping that he would improve then it's worth considering cutting your losses, he's only had two high scoring games all season.
Captain Options
Only Adelaide and Sydney play double matches this round and it's tough to pick how that's going to end up, particularly for the 36ers who can score somewhat erratically and play both games away. In the order I would select them:
Kevin Lisch
Brad Newley
Jerome Randle
Greg Whittington
Nathan Sobey
Daniel Johnson
Good luck everyone
Follow Tristan on Twitter: @Xebradant