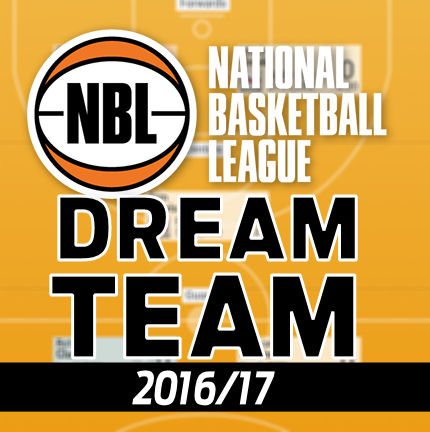 We're approaching the half-way mark of the season and it has been tough, but this week it's a mega-round and hopefully everyone gets some nice scores.
Round 9 – Highs and Lows
Top Captain choice and now the player with the highest average in the league, Torrey Craig was the week's top scorer with 102. He was closely followed by Jameel McKay (96) who took advantage of Knight's absence. Rotnei Clarke (88) and Adam Gibson (82) were the only other players to post genuinely big scores. Greg Whittington led the scoring for single match players with 56, narrowly ahead of Nathan Jawai (54) and Daniel Johnson (52). Rob Loe returned from injury in style with 58 and was the best value selection for the round.
Despite it not being his fault, Matthew Knight was the biggest disappointment of the round with 6 from his first match and a DNP in match two. Teammate Mason Bragg had his second week of -2 in a row suggesting that his great round seven was a once off, for now at least. Rhys Martin slowed back to his early season pace with 14 from two matches. Finally Tom Abercrombie (20) really hurt those who've been keeping him as a point of difference.
Get Ready for Round 10
With so many players having two matches this week it's worth looking a little bit further ahead to future weeks when deciding who to bring in. Adelaide and Brisbane both play a double match again next week and both have a decent double match string later in the season. Conversely, Cairns and New Zealand both play a single in round eleven before having the week off in round twelve.
There are lots of player with big price tags who everyone would absolutely love to get into their team, however I usually look for the premium players with better value (when I don't, things like Matthew Knight happen to me!)  Right now that player is Casper Ware. He has quickly become Melbourne's go to player and despite having a very quiet first game, he's been delivering big since. Travis Trice could potentially be worth grabbing at this stage too. His price is still increasing and if he continues on form then he'll be significantly more expensive later in the season when you really want to have him.
David Barlow is very cheap and has improved every game he's played since his return from injury.  Mitch Young has the lowest breakeven amongst the cheap players with double matches. His scoring has been somewhat erratic but he is very cheap and can produce some decent scores. Finally, Jason Cadee is worth looking at, his cost is right down and he instantly started scoring better with the departure of Blake.
Captain Options
It's a bumper round for double matches this week, only Illawarra and Perth are missing out. In the order I would select them:
Torrey Craig
Brad Newley
Kevin Lisch
Jerome Randle
Travis Trice
Casper Ware
Whilst those are my top six, it was extra hard to pick them and put them in that order. Other players you could definitely consider for captain include Greg Whittington, Daniel Johnson, Chris Goulding, Cameron Bairstow, Akil Mitchell or Nathan Sobey.
Good luck everyone
Follow Tristan on Twitter: @Xebradant