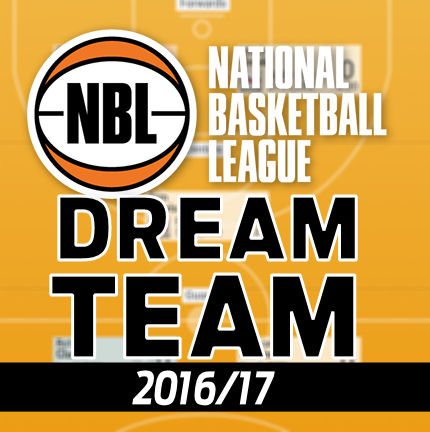 Imports across the league caused many people grief in round 6 and there are lots of players who are ready to be cut from our teams.
Round 6 – Highs and Lows
Kevin Lisch was the top scorer for the round with 106, really rewarding those coaches who have stuck by him following his injury. Matty Knight showed that he is well and truly back, scoring 72 from just a single match. Matt Hodgson also took advantage of DJ's absence to deliver 58 and be the best value pick for the round.
Round six was more about dodging the disasters though as so many players failed to deliver, particularly some popular imports. Top captain choice Greg Whittington had his two worst games of the season to get a total of 56. Jerome Randle finally stopped his run of massive scores with a 6. Nnanna Egwu took two games to get 2, while Josh Powell wasn't much better with his 12 from two games. AJ Ogilvy had his second poor week in a row with 14, while David Anderson crashed back down with a 12. Overall though, Steve Blake was the worst possible selection getting a donut from two games.
Get Ready for Round 7
Illawarra, New Zealand, Perth, and Sydney all have double matches this round and all have a reasonable schedule following. These teams have the bulk of the highest averaging players too, so there are plenty of premiums ripe for selection. The pick of the lot for me though is Matty Knight who is showing some great form and his price is still rising due to his slightly late start to the season. If you're looking for a cheaper option then Cody Ellis had a good match this round and has shown in the past that he can score big, so back him if you think he can continue.
Cheap options without the double include Matt Hodgson on the back of his big game, although he has yet the develop the consistency and will suffer if DJ returns. Fellow 36er Anthony Drmic has just had two solid games in a row and has a negative breakeven, while Kyle Adnam has really taken advantage of the chaos in Melbourne with three solid games, yet he's still cheap enough to be worth the risk.
Players to trade out are plentiful. If you're unfortunate enough to have Steve Blake (like me) then cut him now. He's failed to get above 0 in three of his five games and is going to plummet to minimum value at a rapid rate whilst scoring virtually nothing. Josh Powell hasn't been as bad but is steadily decreasing in value and could be an easy trade out. Cairns bigs Nathan Jawai and Nnanna Egwu aren't delivering to expectations, although neither is worth a decent amount.
Greg Whittington heads the list of players who could be kept but have started their downward slide. He has a breakeven of around 100 from two games, but I'd be keeping him unless you really need some money for another trade . Nathan Sobey has peaked in price (probably) with a breakeven around 60 and although he might continue to average around 30, I suspect it will be closer to 25 and a drop in cash. Rob Loe's sub-par week will see him go down but he has lots of doubles coming up if you can afford to keep leaving him on the bench.
Finally, I'd be cautious about selecting either of the new imports. Until they've got on court, played some minutes and we can get an idea of what their place in the team will be, it's just too much risk at this stage. There are cheaper options with less risk.
Captain Options
Doubles matches this round are being played by Illawarra, New Zealand, Perth, and Sydney. Everyone comes with some risk this round though as Sydney and Perth play each other twice, while New Zealand and Illawarra play each other twice. This means that if someone finds them self with a particularly difficult match up and a poor first game, they're unlikely to bounce back in their second match. In the order I would select them:
Kevin Lisch
Brad Newley
Matthew Knight
Tom Abercrombie
Greg Whittington
AJ Ogilvy
Although not on the above list, Akil Mitchell, Kirk Penney, Casey Prather, and Jameel McKay could all go big also and could be worth considering.
Good luck everyone
Follow Tristan on Twitter: @Xebradant