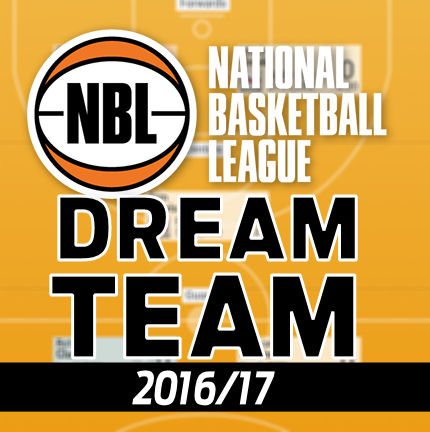 Round 1 is always the toughest round of the year as preseason form is often a distorted view of what to expect from players. This season didn't disappoint with unexpected good and bad scores cropping up everywhere.
Round 1 – Highs and Lows
New Perth import Jameel McKay got off to a flying start and led all scorers for round 1 with 98 (so close to the century). Fellow import Jaron Johnson was great with 78 but the third of the trio and the one with the most expectations, Casey Prather, only got 36 after finishing in the negatives for his first game. Damian Martin also joined the Perth party with 52.
Jerome Randle (78) showed that his preseason form really should have been ignored, but Melbourne United took the prize for biggest change from the preseason, with player's scores looking almost nothing like expected. Cedric Jackson dominated with 92, which I think was more than every single one of his preseason games combined, whilst Ramone Moore showed some consistency over the two games with 60. Chris Golding (6) and Devin Williams (8) seriously burned those who picked them, while Todd Blanchfield (18) wasn't much better.
Of the single match players Marvelle Harris was super impressive with 62, strongly supported by teammate Rotnei Clarke on 46. Kevin Lisch (48) and AJ Ogilvy (40) justified their price tags
Jeromie Hill (44) was the surprise package of the round, and was only just edged out of being the best value selection by Shaun Bruce (48) and Mitch Young (46) by virtue of Brisbane playing two matches.
Get Ready for Round 2
The top trade targets for this round will be Marvelle Harris and Rotnei Clarke. Illawarra looks great and are about to go on a 3 week run of doubles, if you're missing either I recommend getting them now. Jameel McKay and Jaron Johnson both scored well and look like they will be consistently solid this season, both are definitely worth getting. Despite their higher price tags Cedric Jackson and Kevin Lisch showed why they're renowned as such great players and if you can afford them then they're worth considering, particularly Lisch given Sydney's long run of doubles. You should also consider Greg Whittington given Sydney's run.
Cheaper options are led by Jermoie Hill, although buyer beware, he was given the opportunity to get this score though Khazzouh's absence and Maric's foul trouble. He's unlike to keep scoring at this rate but could be some nice quick cash, particularly if he has one or two more great games. Shaun Bruce is looking solid and scoring well, while Mitch Young enjoyed extra court time, but he'll be impacted with Bairstow's return. Brendan Teys was given a lot of court time and might finally deliver, while Rob Loe was given a lot of opportunity and showed some nice touch that wasn't there in the preseason.
If you selected any of Devon Williams, Chris Goulding, Michael Bryson, Terrance Ferguson, Todd Blanchfield or Travis Trice, then you could consider trading them now before their price drops. Whilst they will probably come good with time and this is effectively a sideways trade, we have plenty of trades in NBL Dream Team and switching them for someone who is going to gain value is a ok move, particularly given their aren't too many forced moves for most of us to make.
I'd avoid getting any of the Cairns players still this week as they are the one team which won't go up in price and it was hard to get a read on them from their single match. I'll also be waiting at least one more week before getting Bairstow, even if he is back, as his price won't rise straight away so I can make other trades. If you have nothing better though, you can bring him in for the cash.
Also, of particular frustration to me personally, after all the hype surrounding Finn Delany he failed to take the court. I will be trading him out despite how much New Zealand talked up his preseason, as it looks like he's still not going to get much (if any) court time now that Penny and Webster are back.
Captain Options
With doubles to Adelaide, Illawarra, Melbourne and Sydney we have a bunch of good choices for captain this round. In the order I would select them:
Kevin Lisch
AJ Ogilvy
Marvelle Harris
Jerome Randle
Rotnei Clarke
Cedric Jackson
Good luck everyone
Follow Tristan on Twitter: @Xebradant