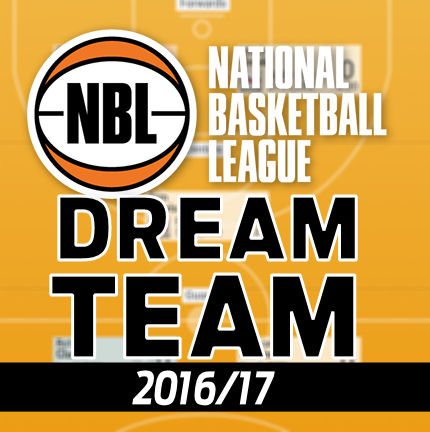 A high scoring round two saw the first two centuries of the season and some adversity means most of us have some forced trades to make ahead of a massive round three.
Round 2 – Highs and Lows
Greg Whittington (104) got the party started with the first century for the season, however it was less than 24 hours later when Todd Blanchfield edged him out for the top score of Round two with 106. Popular captain choices Jerome Randle and Marvelle Harris both came oh so close with 98. Kevin Lisch (78) looked like he would have been around that mark too before he was forced to miss most of his second match with a concussion. It was a three way tie for players with only one match, as Tom Jervis, Torrey Craig, and Casey Prather all scored 56.
Nathan Sobey (82) was the best value pick for the round as he took full advantage of the extra court time offered through Creek's absence. Aleks Maric (56) wasn't too far behind and both were a surprise given their low round one scores.
Shaun Bruce was worst scorer of the week as he got -8 and torched those he brought him in after his solid first round. Jeromie Hill was actually the biggest disaster though as he only got 4, before being kept off court in his second match and denying owners a price increase.
Get Ready for Round 3
Lots of us will have one or two forced trades this round as Mitch Creek is expected to miss the next 8 week with a foot injury, whilst Jaron Johnson has been dropped by Perth. Both need to go if you have them in your team. The upside if you have both (like me) is that it's an easy decision on who to trade out.
The top trade target for this week is clearly Cameron Bairstow. In his first game back he looked rusty for all of about two minutes before showing why he used to play in the NBA. Just behind him is another ex-NBA player in Josh Powell. While his 54 points over two games wasn't exceptional, he had barely landed in Australia before taking the court and once he's had some proper time to train with the team he should just get better.
Neither Cairns or New Zealand have seen a price increase yet and so hold the next bunch of players worth considering. Nnanna Egwu is the leading scorer for Cairns so far, and actually looked  better with the return of Jawai. Ben Woodside and Akil Mitchell are leading the way for New Zealand and either would be a good addition. Of the cheaper players for these teams, Rob Loe and Mitch McCarron are the best choices. Both are getting decent court time and consequently scoring at a decent rate.
Of the other cheaper options Nathan Sobey is definitely worth considering after his performances on the weekend. He should continue to take full advantage of Creek's absence, however Adelaide have single matches for the next five weeks, so you'd get him for money more than points. Aleks Maric is also worth a look if you think he can stay out of foul trouble, and given Sydney's run he could be a lot of handy bench points.
Captain Options
We have an abundance of doubles this round, with Adelaide and Cairns the only teams to be playing a single match, meaning a wealth of options for captain. In the order I would select them:
Marvelle Harris
AJ Ogilvy
Kevin Lisch
Greg Whittington
Jameel McKay
Torrey Craig
We have a slightly early lockout this round without Thursday's opening match in New Zealand, so get your trades set well in advance so as not to be caught out.
Good luck everyone
Follow Tristan on Twitter: @Xebradant