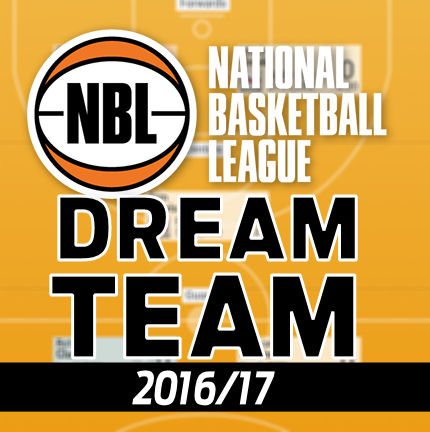 Welcome back for another year of NBL Dream Team!
It's poised to be the biggest year for the NBL in recent history and the potential for excitement and entertainment this season is huge.
The Fixture
As we all know, planning around the fixture is crucial to success in NBL Dream Team.
The biggest anomaly in the fixture this year is how front loaded the games are for Sydney, with the Kings playing 19 games in the first 11 rounds and then only 9 for the last 8 rounds. You definitely want a few of their key players locked into your squad.
Melbourne has the fastest start in the short term with 9 games in the first 5 rounds. Cairns has the slow start and I will be considering starting with no Cairns players as their prices won't change until after round 3. This would allow an extra look and then aim to trade the best Cairns player(s) in before round 3.
Team Selection
First lock in David Andersen and Brad Newley. Both are proven international players, both are dual position players, and both have the ridiculously low price tag of $60,500. Cameron Bairstow would be in the same category, but he's injured so we'll just have to wait to trade him in later and make some nice money in the process.
GRD: Cameron Gliddon was one of the highest scoring players during the ABC and the only reason not to select him is that it was done in the absence of Trice plus the Taipans slow fixture start. Fellow Taipan Mitch McCarron scored exceptionally well for his dramatically cheaper price tag, but is more likely to be affected by Trice's return. Rotnei Clarke, Jaron Johnson, Damian Martin and Jason Cadee all present as solid selections. Brendan Teys is the pick of the cheap players but has failed to deliver on his potential in previous years. I'm passing on Kevin Lisch because of his high price tag but given Sydney's big start then he could be worth the investment.
GRD/FWD: Four of the players I enjoyed watching the most are the standouts here. Mitch Creek had an exceptionally preseason and looks like he'll finally deliver on the potential. Casey Prather showed an improved game and appears to have no injury concerns, so expect him to be big all season for Perth. Marvelle Harris was surprisingly consistent for a new import and posted some really big scores. Todd Blanchfield is quite cheap for his potential and could become a regular big scorer with the freedom offered by United's depth.
FWD: Tai Wesley was the highest scorer during the ABC and saw a lot of freedom in the Melbourne offense. I suspect he's unlikely to score at this rate in season proper, but you can't help but consider him given the form he showed. Another United player in Devin Williams could be worth the look too, although he might have the usual import struggle with foul trouble. Greg Whittington looks the goods and given Sydney's strong start to the year is definiely worth considering. Fuquan Edwin was great but being a Taipan I'd probably wait and see rather than start with him. Finn Delaney was solid for New Zealand and is a cheap option without too much risk.
FWD/CTR: Daniel Johnson looks set to continue on his high scoring ways and should flourish in such a quick lineup. Majok Majok looks to have gained some fitness on last year and could see more court time, he naturally scores at a very high rate. Jameel McKay is the third of the Perth imports and was crucial in Knight's absence, he looks set to have a big start to the season.
CTR: The change of team's for Tom Jervis has seen him take a big step up as the primary centre. He scored heaps of points during the ABC and is quite cheap so worth the risk, particularly while Bairstow is injured. AJ Ogilvy will score big points like always, but I think his price tag is just a bit too prohibitive given all the high scoring value options available.
Captain Choice
Adelaide, Brisbane, Melbourne and Perth all get the double match round to open the season. Given how many unknowns there are for the opening round then I generally lean towards an established elite player for the first week and Daniel Johnson or Casey Prather would be my first choice.
If you want to go straight to the high risk high reward category though then you could captain Mitch Creek, Jameel McKay, or Tom Jervis, who have all put up big scores during the preseason.
Leagues
If you're interested in joining a DT Talk league then some league codes are as follows:
DT Talk Blaze – 850458  (full)
DT Talk Cannons – 254826  (full)
DT Talk Devils – 838880  (full)
DT Talk Dragons – 625513  (full)
DT Talk Giants – 109645  (full)
DT Talk Magic – 704597  (full)
DT Talk Razorbacks – 226342  (full)
DT Talk Supercats – 427661  (full)
DT Talk Tigers – 313843  (full)
DT Talk Titans – 147542  (full)
Please only join one initially, we'll tweet out closer to lockout if there are still spaces left.
I've also created a DreamTeamTalk group which has unlimited spots:  http://nbl.virtualsports.com.au/group?cic=841705