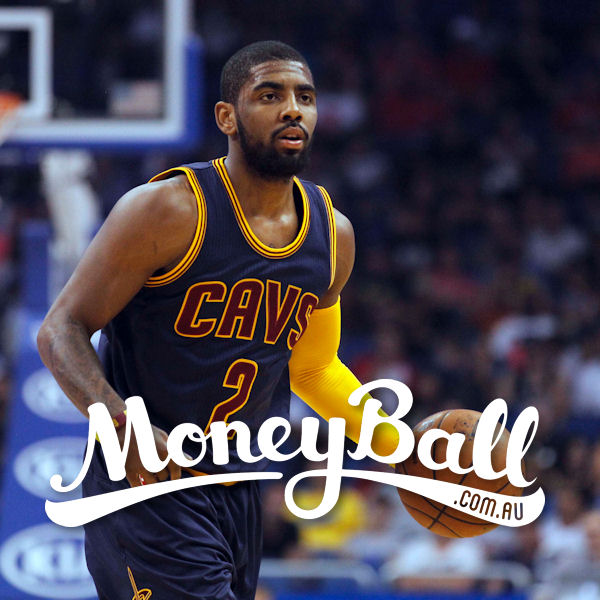 Daily Fantasy Sports has been bought to Australia in 2015 by the guys at Moneyball.com.au – the leading DFS platform in the country. They have a large array of games available in the lobby, ranging from an outlay as little as $2 up to $200 and beyond! Sign up today and join the Daily Fantasy Sports revolution!
Moneyball contests for NBA are easy to be involved in – simply select 9 players (2 point guards, 2 shooting guards, 2 small forwards, 2 power forwards and 1 centre), whilst keeping under the $60,000 salary cap. Jump in the lobby today and give it a go!
Saturday's contests include the Guaranteed $4,500 Saturday Bank ($15 entry) as well as a Buzzer Special, a Dunk Special (both $10 entry) and an Airball Special ($5 entry). They also have the usual H2H, Double-up and other competitions to satisfy your Daily Fantasy Sports appetite!
Picks for Saturday 9th January 2016:
POINT GUARD:
Kyle Lowry (TOR) – $9,100
Lowry is a great competitor and nothing would fire him up more to play well than a game against another great Point Guard. The Raptors are playing the Wizards, and Lowry will be up against John Wall. Look for Lowry to play hard and show that he is as good as any other Point Guard in the league.
Kyrie Irving (CLE) – $6,900
Irving has returned from injury in emphatic style, blowing out the cobwebs with a couple of quiet games and then exploding into Fantasy relevance with scores of 43.2 and 44.5 Fantasy Points in his past two games. Matched-up here against the Timberwolves, and with a price of less than $7,000, Irving should be in plenty of Moneyball line-ups.
Shane Larkin (BRO) – $3,700
Larkin has assumed the mantle as the starting Point Guard in Brooklyn due to a season-ending injury to Jarrett Jack. His first few games in the starting line-up have been less than outstanding, with scores of 12.8, 7.4 and 26.0 in his last three. If he can replicate his last output he will be a great value play.
Click here to play Daily Fantasy NBA with Moneyball.
SHOOTING GUARD:
DeMar DeRozan (TOR) – $8,200
After an amazing run of top-quality scores, DeRozan is currently enduring a mini-slump. He has a three game average of just 28.7 Fantasy Points, as compared to his season average of 34.7. This is a great match-up for him to break out of his slump, against the Wizards, who are terrible at guarding the wing positions.
Victor Oladipo (ORL) – $5,700
Due to an injury/poor form to Elfrid Payton, Oladipo has been starting at the Point Guard position for the Magic and has been providing some great Fantasy numbers. He has scored over 30 Fantasy Points in three of his past four games and against the Nets he should be good for at least another 30+ game.
Devin Booker (PHO) – $4,000
Since team mate Eric Bledsoe went down with injury Suns rookie Devin Booker has been given some decent court-time and hasn't failed to impress. In his past three games he has put up his two highest scores for the season, with returns of 33.7 and 33.0 Fantasy Points. At his price he is an exceptional value play when putting up those sorts of numbers.
SMALL FORWARD:
Paul George (IND) – $9,100
George was far from impressive in his last game, against the Magic, with a lacklustre performance that only returned 31.9 Fantasy Points. He is matched-up here against the Pelicans, who play a very high scoring brand of basketball and in addition are weak at the Small Forward position. Expect George to return to early season form in this one.
Khris Middleton (MIL) – $7,100
Middleton is enjoying a nice little purple patch of form lately, with 40+ Fantasy Points in five of his past nine games. He seems to be able to contribute in a number of different categories which usually means that he is always a chance of pumping out a huge score. Look for him to do just that against the Mavericks.
Chandler Parsons (DAL) – $4,900
With four of his fellow starting five taking the night off in the Mavericks last game, against the Pelicans, most punters thoughts it was going to be an easy win for New Orleans. Parsons had other ideas, putting up a score of 37.6 Fantasy Points and leading his team to victory. Parsons will be looking to replicate that form against the Bucks.
Click here to sign up to Moneyball.
POWER FORWARD:
Chris Bosh (MIA) – $8,300
Bosh has been on fire lately, with at least 38 Fantasy Points in six of his past eight games. With Dwyane Wade starting to get on in years Bosh has become the main offensive focus for the Heat and it is translating into some top quality scores. Against the struggling Suns the only thing stopping Bosh posting a huge score is if he is rested due to a blow-out.
Kevin Love (CLE) – $7,500
Returning to where it all began Love will be keen to show the home crowd what they lost when he was traded to the Cavaliers.  Love was a much loved player (pardon the pun) and I am sure the crowd will accept him well but he will want to help lead his current team to victory. A score of 40+ Fantasy Points will be a good return.
Larry Nance Jnr (LAL) – $4,300
Nance has been enjoying his time in the starting line-up for the Lakers and has been putting up solid numbers as a result. He has had six straight games (before the Kings game) with at least 18 Fantasy Points, with a high of 34.7, and when he is putting up those sorts of numbers he is a great value play.
CENTRE:
Marcin Gortat (WAS)  -$7,300
Gortat is such an unassuming player but he just continues to get the job done night in and night out. He is rarely going to pump out an absolute monster score but for his price he is going to provide a solid score every game. He is up here against the Raptors and it can be expected that he will once against provide a solid contribution.
Jonas Valanciunas (TOR) – $5,500
After a slow return from injury Valanciunas has hit his straps over the past few games, with a three game average of 29.2 Fantasy Points. His price has dropped to a measly $5,500 which will possibly be the lowest it will ever be so jump on here and enjoy the great value he will provide.
Jusuf Nurkic (DEN) – $3,700
Nurkic missed every game in 2015 in this current season returning from a knee injury but it is fair to say that with his last showing that he is back. In his three games in 2016 he has scored 4.4, 23.6 and 39.0 Fantasy Points. It's only a matter of time before his price rises so this sort of value will not be available for too long.
Click here to find all of the Moneyball contests in the lobby.
There you have it, my picks for Saturday 9th January 2016. Let me know your thoughts via Twitter – @pearcey47