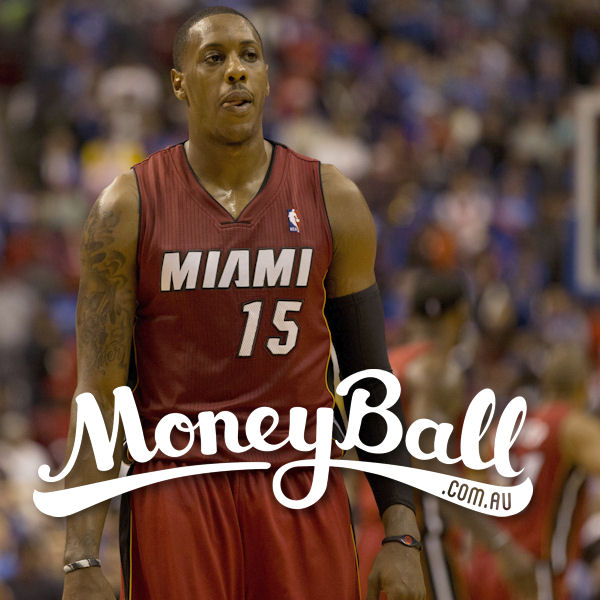 Daily Fantasy Sports has been bought to Australia in 2015 by the guys at Moneyball.com.au – the leading DFS platform in the country. They have a large array of games available in the lobby, ranging from an outlay as little as $2 up to $200 and beyond! Sign up today and join the Daily Fantasy Sports revolution!
Moneyball contests for NBA are easy to be involved in – simply select 9 players (2 point guards, 2 shooting guards, 2 small forwards, 2 power forwards and 1 centre), whilst keeping under the $60,000 salary cap. Jump in the lobby today and give it a go!
Wednesday's contests include a Guaranteed $4,000 Wednesday Bank ($15 entry) as well as a Swish Special ($10 entry) and an AirBall Special ($5 entry). They also have the usual H2H, Double-up and other competitions to satisfy your Daily Fantasy Sports appetite!
Picks for Wednesday 23rd December 2015:
POINT GUARD:
Kyle Lowry (TOR) – $8,900
Lowry has been down on form recently and it seems the frustration of his poor play boiled over in his last outing, against the Kings, when he got called for two technical fouls and was ejected from the game. Lowry is a very passionate player and he will be keen to make amends in this clash against the Mavs.
Mario Chalmers (MEM) – $4,200
The Grizzlies are matched-up in this game vs the lowly 76ers which should allow Grizzlies starting Point Guard Mike Conley to get plenty of rest and let Mario Chalmers take the lion's share of the minutes. Chalmers seems much more comfortable in a Grizzlies outfit as compared to when he played for the Heat and that has shown in his play.
Which teams score the most and give up the most Moneyball points? Click here!
SHOOTING GUARD: 
Will Barton (DEN) – $6,600
Will 'The Thrill' Barton has been a revelation this season for the Nuggets, providing a massive spark off the bench and throwing his hat in the ring for 6th Man of the Year honours. He is averaging 15.3 points, 5.9 rebounds and 2.3 assists in just 28.5 minutes of play. He is going to have a field day against the poor Lakers squad.
Louis Williams (LAL) – $5,200
Lakers coach Byron Scott is still preferring to go with the more experienced Williams at the Point as compared to the rookie Russell. Williams has been serviceable, putting up a 3-game average of 26.3 Fantasy Points. Playing against Denver in this game Williams should continue his solid form.
SMALL FORWARD:
Jeff Green (MEM) – $4,400
Green has been fairly solid for the Grizzlies this season, scoring a Fantasy Point average of 18.4. He has a favourable match-up here against the 76ers so he should see his fair share of minutes and in turn his production should see him be a good value play.
James Johnson (TOR) – $3,500
Johnson seems to be the player the Raptors use when they need to fill a hole left by an injured player. At this time its DeMarre Carroll out with injury and after giving Terrence Ross the start for a few games the Raptors have decided to run with Johnson at the Small Forward position. With his solid all-around play if given the court-time Johnson always seems to return great value.
Click here to sign up to Moneyball.
POWER FORWARD:
Chris Bosh (MIA) – $7,600
Bosh is the most expensive Power Forward available in this slate of games and that is due to his very consistent output. He has a season average of 32.5 FPPG and from his 26 contests he has scored over 30 Fantasy Points on 17 occasions. In what should be a tight game against the Pistons look for Bosh to star.
Joffrey Lauvergne (DEN) – $4,200
King Joffrey has returned to his early season form, with a current 3-game average of 19.6 Fantasy Points. He had a poor game in his last outing but in his three games prior to that he was averaging a double-double.  Against a weak Lakers team look for him to put up some nice numbers.
CENTRE:
Zaza Pachulia (DAL) – $6,200
Pachulia isn't talked about too often and is definitely not a superstar player but he knows his role and does his job every time he hits the court, much like the rest of his Maverick team-mates. He has a season average of 26.5 Fantasy Points in his 27 games to date and in this game against the Raptors he will just go about his business and put up a solid contribution.
Nikola Jokic (DEN) – $4,000
Jokic is firmly entrenched in the Nuggets second unit but he seems to have accepted his role and is contributing well. He has had no less than 18 Fantasy Points in his past 5 games and in what should be a free-flowing contest against the Lakers there should be plenty of points to be scored and plenty of boards to be grabbed.
There you have it, my picks for Wednesday 23rd December 2015. Let me know your thoughts via Twitter – @pearcey47
Click here to find all of the Moneyball contests in the lobby.
And as always, remember to only play with an amount of cash that you can afford to lose.