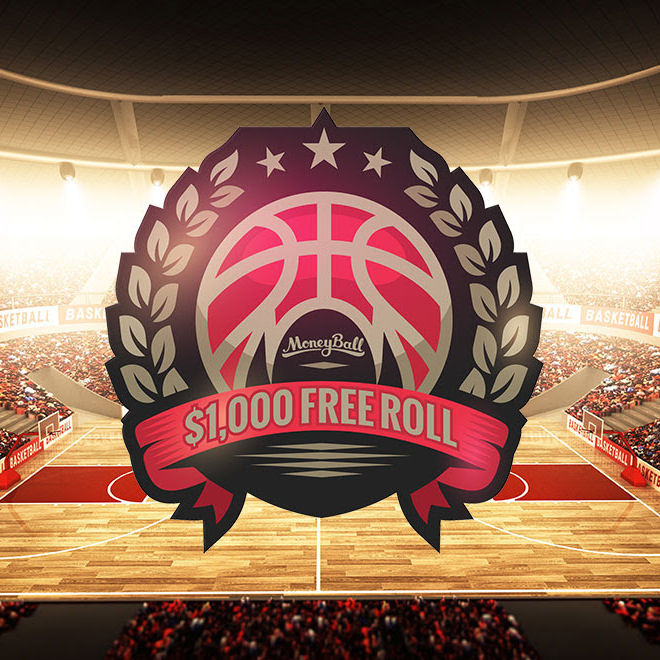 Daily Fantasy Sports has been bought to Australia in 2015 by the guys at Moneyball.com.au – the leading DFS platform in the country. They have a large array of games available in the lobby, ranging from an outlay as little as $2 up to $200 and beyond! Sign up today and join the Daily Fantasy Sports revolution!
Moneyball contests for NBA are easy to be involved in – simply select 9 players (2 point guards, 2 shooting guards, 2 small forwards, 2 power forwards and 1 centre), whilst keeping under the $60,000 salary cap. Jump in the lobby today and give it a go!
Wednesday's contests include a $1000 Free Roll for those who deposit a minimum of $10 into their Moneyball wallet, a Guaranteed $6,000 Wednesday Bank ($15 entry) as well as a Swish Special for the late games ($10 entry). They also have the usual H2H, Double-up and other competitions to satisfy your Daily Fantasy Sports appetite!
Picks for Wednesday 2nd December 2015:
POINT GUARD:
Brandon Knight (PHO) – $8,400
Knight is having a great season to date, with averages of 21.5 points, 4.4 rebounds, 5.5 assists and 1.6 steals. All of this adds up to a Fantasy Point average of 36.1. He has a great match-up here against the Nets so 40+ Fantasy Points is not out of the question.
Ish Smith (NOP) – $6,100
With Smith's price increasing all the time he has to continue to increase his production to justify his price. The good thing for Moneyball coaches is that Smith is doing just that. Even though he is coming off the bench he is still playing around 30 minutes per game and is providing great value.
Ramon Sessions (WAS) – $3,900
Sessions would have to be one of the most under-rated Point Guards in the NBA, never really getting an opportunity to show his true potential. That rings true in his current situation in WAS, backing up superstar John Wall. Even though he is coming off the bench Sessions should see plenty of opportunities in this match-up with CLE due to some recent injuries.
SHOOTING GUARD:
Eric Bledsoe (PHO) – $8,500
Together Bledsoe and his running mate Brandon Knight make one of the most exciting and fun to watch backcourts in the NBA. They certainly take the lion's share of the offense for the Suns, with Bledsoe averaging 22.6 points, as well as 6.3 assists and 1.8 steals. The Suns are matched-up here against the Nets so look for Bledsoe to have a huge influence.
Kobe Bryant (LAL) – $6,600
Stick with me on this one. Bryant is having a shocker of a season and as a result he has succumbed to the inevitable and announced his retirement, with this season to be his last. I can not see Bryant wanting to contribute to the worst North American professional sports losing streak being broken so look for him to do all he can to get the Lakers over the line against the 76ers.
Courtney Lee (MEM) – $3,700
Lee has taken the coach's move to send him back to the bench in his stride, and it doesn't seem to have affected his Fantasy output. He is currently averaging 27.3 minutes per game and in that sort of time frame if he can put up anything over 20 Fantasy Points against the Pelicans he will be a good value play at his price.
SMALL FORWARD:
LeBron James (CLE) – $10,500
With one legend in Kobe leaving the game, another legend in LeBron just continues to get it done. LeBron is averaging 25.6 points, 7.5 rebounds and 6.6 assists this season, on his way to 45 FPPG. LeBron is matched up here against the Wizards, so look for him to keep them in the rut they are currently in.
Robert Covington (PHI) – $6,300
Covington has been a revelation since returning from injury. He is currently averaging 13.1 points, 6.1 rebounds and a huge 3.6 steals through 9 games this season. The 76ers have their most realistic chance at a win in this game, at home vs the Lakers, so look for Covington to use all of his skills to help them achieve win number 1.
TJ Warren (PHO) – $4,200
Warren has been on a tear over the past four games, putting up at least 15 points in each of those contests. In his past two games he has been extremely good, with Fantasy scores of 40.2 and 36.2 Points respectively. The Suns are playing the Nets in this contest in what should be a favourable match-up for Warren.
Click here to sign up to Moneyball.
POWER FORWARD:
Anthony Davis (NOP) – $10,300
When fully fit and firing, Davis is easily a top 5 Fantasy play on a nightly basis. The only problem with Davis is that he seems to be injured often, and the slightest of knocks seem to affect him. He is matched up in this game against the Grizzlies who will try and assert a physical presence but if Davis can avoid the contact look for him to outscore his current 43.4 Fantasy Point season average.
Thaddeus Young (BRO) – $7,100
Along with his frontcourt buddy Brook Lopez, Young has been the main contributor on both ends of the court for Brooklyn. He is currently averaging 15.7 points, 8.7 rebounds and 1.5 steals in his first 17 games. In what will be a fast-paced game against the Suns look for Young to continue to put up solid numbers.
Andrew Nicholson (ORL) – $3,500
Nicholson has been a revelation off the bench over the past four games, putting up an average of almost 21 Fantasy Points per game over that stretch. He is matched up here against the young Timberwolves and if he can keep up his current production he will be a great value play.
CENTRE:
Brook Lopez (BRO) – $8,300
Lopez is putting up one of the best seasons of his career, averaging 19.9 points, 8.4 rebounds and 2.3 blocks per game. He is the Nets leading offensive option and in this game against the Suns there should be plenty of points scored so look for Lopez to put up some big numbers.
Nikola Vucevic (ORL) – $7,300
After having some time off due to injury Vucevic is slowly gathering steam and returning to his usual production. He scored 22 points and had 12 rebounds three games ago and in his last outing he went for 18 and 10. Matched up here against the T-Wolves he should contribute a good number of points and rebounds.
Gorgui Dieng (MIN) – $4,600
The Wolves starting centre Karl-Anthony Towns has gone off the boil a bit over the past few games so Dieng has had to pick up the slack off the bench. He has certainly stepped up, with a 30.1 FPPG average over the past three games compared to a season average of 18.4 FPPG. Dieng should be a great value play in this game against the Magic.
There you have it, my picks for Wednesday 2nd December 2015. Let me know your thoughts via Twitter – @pearcey47
Click here to find all of the Moneyball contests in the lobby.
And as always, remember to gamble responsibly.