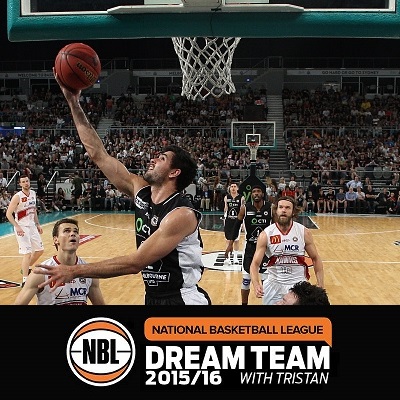 An exciting first round to open the season has already scattered the Dream Team field with lots of big scores and a few big outs.
Reviewing Round 1
If you had a few of the Round 1 Champions then you were doing well as most people were lucky to have one. Even if you missed them though there were plenty of good scores to be found and 368 teams delivered a score over 500 to have a nice start to the season. Popular captain choices in AJ Ogilivy (92), Daniel Johnson (80) and Brian Conklin (76) were awesome selections, while Stephen Holt (58) was acceptable. Tim Coenraad (80) and Hakim Warrick (82) also deserve a mention as the other players to get big 80+ hauls. Matthew Hodgson (64) missed out on being the Best Value Pick due to his quiet second match after a phenomenal season opener, before a significant gap to Nick Kay (42) in 3rd. Jason Cadee (48) was impressive and 4th for Best Value even though he only played one game.
I'll start by apologising to anyone who selected Kenyon McNeaill based on my advice. Although I knew he missed the last game of the Blitz with a shoulder injury, I had seen nothing further about it until the day of the match. He's the perfect example of why you check and double check all your players in the news. Kevin Lisch (10) getting injured part way through Illawarra's first match hurt many people, while Josh Childress got re-injured during the week and didn't take the court at all. Luke Schenscher (22) and Torey Craig (18) were relatively disappointing given that there weren't too many popular picks who let us down.
Get Ready for Round 2
Trading in round 2 is all about selecting players to make you money, so it doesn't matter if they're a premium or a bargain priced player, you should only be bringing in players who are scoring above their price. If you have Josh Childress you can pretty much afford anyone as I recommend trading him out as Sydney has indicated it's a week by equation for him. If you had any of the disasters now is a good time to get rid of them too as they won't have lost you any value yet.
All these players have a double match this round, except for Blanchfield, so will get you bonus points as well as good value. Charles Jackson had a good first round and could be selected also. Others who you could select would be Hakim Warrick and Daniel Johnson, however each only have a single match. Both showed that they are going to be significant players all season though and you might want them now as keepers since their prices are only going to go up, although the same can be said for all the players above.
Whilst those 5 were clearly the stand-out bargains, Rueben Te Rangi, Corey Maynard and Mirko Djeric all showed some form and have the double match this week. Beyond these, I would avoid bargain players you don't already have as they are notoriously erratic in their scoring. The reality is that any of these players could turn into pumpkins at any moment, but at least these guys should have made you some money before you have to ditch them. If you'd prefer to spend a little bit extra on someone with guaranteed court time then Stephen Weigh and Clint Steindl were solid in their first round and both are key parts of their team's structures.
With four of the captains listed here also in the top premium trade target list, if you don't have one of these options then you should be trading one (or hopeful two) of them into your team ASAP. Teams with the double match this round are Illawarra, New Zealand, Sydney and Townsville.
Finally, remember that there are only short breaks between rounds this year, with round 2 having the now normal lockout time of 7:30pm AEDT on Wednesday.