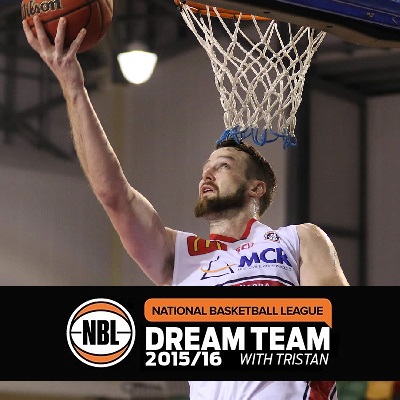 Round 2 saw some very different scoring trends and made the big winners those with Captain Ogilvy. A stacked Round 3 should be much more fun and it's time to trade in some Perth players.
Reviewing Round 2
Those with AJ Ogilvy were the big winners, particularly if you had him as captain. Not only did he top score for the round, but his two games of 74 and 60 were also the biggest single match scores of the round. Oscar Forman (66) gets special mention above for tying with AJ in their second match. Other big scorers were Charles Jackson (98), Kirk Penny (90) and Julian Khazzouh (86). Whilst Everard Bartlett was the best value pick for the second week running this could be a short lived title for him with the impending return of Webster. Jason Cadee (62), Kevin White (44) and Clint Steindl (62) were the next best value for the round.
Although Ebi Ere was the worst value, it was a close call between him and two other Adelaide players in Lucas Walker (-2) and Nathan Sobey (-4) who only missed out due to their low cost. The contention was hot too as some big name players in Mark Worthington (8) and Nate Jawai (6) also failed to deliver. It didn't stop there though as popular rookie Igor Hadziomerovic could only manage 2 from his limited court time. Plus there were an abundance of underwhelming scores that, while not a disaster, were far short of expectations.
Get Ready for Round 3
The first price changes have now come into effect and this has seen lots of the imports dropping in value and getting themselves onto my watch list as potential future bargains. For this week though Perth players are the top targets as not only are they yet to have a price change, but they also go on a five week run of double matches.
Whilst it's a bit of stretch to classify Jermaine Beal as a premium given his current price, at over $100k he's certainly not a bargain, but he is cheap for what he can deliver. The best pick of the Perth players, you could also look at Matthew Knight ($137,400) or Casey Prather ($116,700) as both have been solid enough to start the season. Adam Gibson ($143,900) was unlucky to miss the above list given his great start to the season.
Jarrod Kenny and Kevin White are both dependent upon the ongoing injuries to keep getting extended court time, but both have shown they can take advantage of it. If you're looking for a different cheap Perth player then Jesse Wagstaff ($86,700) has also had a respectable start to the season. Everard Bartlett ($62,900) should have made the above list but I dropped him off due to the uncertainty around his role with Webster's return. Clint Steindl ($88,700) was even better in round 2 and if he can keep hitting shots then he'll keep going up in price.
If you're the gambling sort you could instead take a punt on Todd Blanchfield to deliver a huge return like he did in round 1, or Daniel Kickert to continue his 3 point shooting spree. With six teams having the double match this round, make sure that your New Zealand and Illawarra players have been moved to the bench, although you could keep AJ Ogilvy on court given his current average is better than twice that of most players.
Finally, round three starts in New Zealand so lockout will be slightly early at 5:30 AEDT on Wednesday. Don't get caught out!