More News
It's a short turn around and DPPs have dropped! It's all happening including some significant changes to the Rolling 22.
More Posts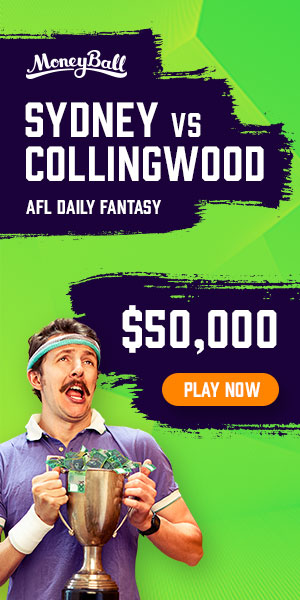 My Team
Discuss your moves and any other Fantasy related topics ahead of round 10.
Bye rounds
Recent Comments



The Friday Scramble: Round 10 (55)

the internet: If Stocker plays; option 1 for me. Crisp is going well. Baker is far too iffy...
The Milkmen: If Banfield comes back in I'd be worried about Neale.
Jack: Heater or Ziebel for Zac Williams
David: yep i did the exact same trades
Sesto: Thats a hard one Neale or Zorko or Hurn hmmmmmm What are your trades out though JP????
JP: Bring in Neale/Zorko or Hurn Cheers
Bjorn Hevroy: Neale or Merrett and use bye rounds to help you decide which
Sesto: Ziebell + 210k my opinion but in saying that it's a hard call when zac is out...
Cripps: Ziebell +210k or Whitfield ??.
Sesto: I don't know if this means I'm panicking or have some b…s I've...
Chatta: Just hum this to the sounds of silence Hello donut my old friend Sadly we meet again...
Cripps: Ziebell +210k or Whitfield ??