More News
Two new players hit his top 5 this week for the first time as Calvin strives to nail you the highest...
More Posts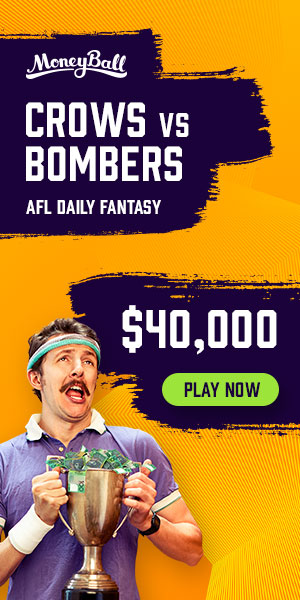 My Team
Discuss your moves and any other Fantasy related topics ahead of round 18.
Recent Comments



Calvin's Captains – Rd. 18 (12)

Peter Howson: Yeh he mentioned whitfield and said that chris mayne will more than likely go...




Team Sheets – Rd. 18 (22)

Belly: Have to field one of the following this week, who do I go with? Bewley, Hind or Chol
Belly: Laird
Belly: 1
Belly: Duncan or Merrett but look at your opponents for the next few weeks and decide if you...
Cripps: Laird or Newman ?
Ringo: Sorry, they are my options I'm choosing from
The one: 1. Marc Murphy and laird 2. Marc Murphy and Newman 3. Hunter and Newman 4. cripps...
The one: 1. Fyfe and Burton to Marc Murphy and laird 2. Fyfe and Burton to Marc Murphy and...
Ringo: Upgrade depending on the trades I do, but I just one more player, Duncan, Merrett,...
grover1974: Same boat as I have Cogs and Fyfe, everytime I am sorted to get rid of him,...
Andy: Yeah, Gus Brayshaw is nothing if not a survivor.