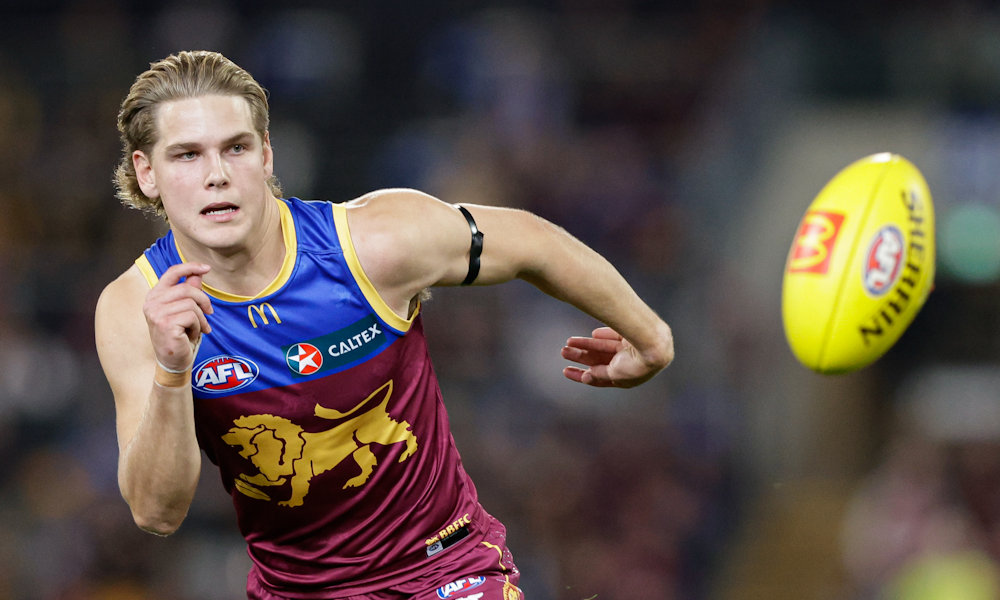 Strap yourselves in, this might be more of the washup content you've all been after. Yes, it's starting to all unravel. Let's not waste anymore time, it's time for the weekend wash-up!
LEGENDS
Gulden (126) – Let's just take a second to reflect on the fact that this guy is only 20. He's going to dominate the competition with Daicos for the next decade. Unreal.
Daniel (116) – I didn't have the guts to go for Daniel last week, but he's looking every bit a top 6 defender (or forward). Unfortunately, Bevo. And that's all you need to know.
Neale (127) – Playing the fixtures has been a key factor to succeed this season. Those brave enough to look past Neale's tough start to the season have enjoyed a 115 average since his bye. That's massive. Let's see how he goes against some semi-capable teams.
Ashcroft (113) – If you hadn't managed to move him on yet, Ashcroft took full advantage of the Eagles matchup. With his upcoming fixtures though, I'd be looking to cash him in this week. What a ride.
Duggan (116) – Duggan might just have the best ceiling of any differential in the competition. Not only that, he faces Richmond, Carlton, North and Essendon over the next month. Tick, tick, tick. Score review, confirm goal.
Coniglio (136) –
Marshall (148) – Big Rowan Marshall has sneakily crept up on Tim English. He's now more expensive, averages 123 in his last 5 and is within 4 points of his season average. Dominant.
Steele (146) – I was pretty alone in my defence of Jack Steele, but when I say chase players with a high ceiling, this is why. The injury red flags had been everywhere until this week. 86% TOG. 96% CBAs!!! 31 disposals and 12 tackles. That is what Jack Steele can do. He's looking like an awesome option this week, we know he's capable of putting together a 5 round average of 120+.
NWM (130) – This one hurts. This one really, really hurts. You could have grabbed him off his bye for just over $700k for a 5 round average of 104. Instead I got Hayden Young. Those are the margins at the top. What a gun!
Duncan (128) – Will never be a legend in my books, but I have to mention him. This is a risk that paid off and you can only tip your cap. There is also a sub vest waiting for him around the corner. He has been a great play but I will never trust him.
Stewart (111) – That's the junk time king we all know and love. It hasn't been the smoothest ride but somehow Tom Stewart will end up averaging 100. We still haven't seen that massive ceiling yet.
LDU (122) – My first player picked next year. Never again lists are for cowards. Could you bring him in now? Absolutely you can. Just beware there could be a Finn Maginness 30 around the corner.
Xerri (110) – Vindication for those that started with X-erri. Hopefully he doesn't go too nuts, I want to start him next year.
Merrett (150) –
Parish (126) – Washup fans will know my love for my boy Darcy Parish, so when I was $3k short of him last week it was devastating. Only made more devastating by the fact he's a differential and almost doubled my alternative target. Huge POD for the run home.
Dawson (128) – Why I don't captain this guy every week is beyond me. When I do give him the armband, fully expect a Tim Taranto total capitulation. Sorry in advance.
Ryan (142) – Bloody hell. I always say chase ceiling, and Luke Ryan is that personified. It probably helps him that Freo suck too.
Darcy (126) – Could you start him next year? Oath you could. Big Darce-ole is a walking hospital ward but he's probably the most dominant hit out ruck in the comp. Gun.
Docherty (115) – As safe as they come. Gotta have him.
Young (108) –
LOSERS
Llllooooyd (38) – Was it the greatest pick ever? Probably not. Did it deserve this? ABSOLUTELY not. He was tracking for a 120+ in an easy matchup before Nank wiped him out after only the first quarter. Grubby act from a grubby club's captain but that's an argument for another day… There was a 170 point swing between him and NWM after their bye. And $100k. Season defining.
Pickett (39) – Why the hell is this bloke allowed to play again? Or being picked in general? Bizarre stuff.
Sheldrick (46) – It had been a fun ride, but this is why rookies need to stay on your bench at this time of year. This week was the perfect example, as those carrying a couple of rookies probably copped a couple of 40's. And that's all she wrote. Time to cash him in!
Taranto (97) – I'm sorry, but how the hell did this bloke score 100 in a half a couple of weeks ago?! He looked like it was his first game of AFL. Avoid my vice captains like the plague.
B.Smith (43) – Surely someone is trading for Bazlenka this off-season? Maybe he just sucks, what do I know. One thing I do know is he's just counting down the days until he's back on the…
Treloar (75) – You ****. I thought I had recovered but I've just typed his name out and my blood is f**king boiling. SEVENTY-FIVE. He had 4 consecutive scores of 110+, had his 80%+ CBAs again. This is meant to be 115 Treloar, not sooky pissweak ********. I need to go for a walk. Unbelievable. 75. That effort is as useless as a bloody glass hammer. If I don't see a 130 this week I'll lose it.
Cameron (77) – Is there any evidence that long-term he is anything more than an 85 guy? I can't find it. Was OK through the byes but it's time to go. Pack your bags Darce.
Gaff (30) – I was kindly informed after my article a couple of weeks ago that the Eagles have no one to bring in for Gaff. Like I didn't realise that. Well f**k me, let's play 21 then because we basically do anyway. This is shaping up to be the worst contract in AFL history, and North could have had him. I think about that to this day. One mans effort is that pathetic it has thrown our whole club into turmoil. This is all looking past the fact he should be in jail for assault. Get out of my sight.
Ginbey (34) – Have you ever actually seen a headless chook run around? I assume this is what it looks like.
Kelly (30) – Ok. I can't wrap my head around this score. First of all, he cost my 25 leg multi. At least he didn't get close to the 20 disposal line I took for $1.10….. He got less than a third of it. 6. Six. Six? I don't care if a player is barebacking you around the ground for 120 minutes mate? Six f**king disposals. 30 points. In the words of Malcolm Blight, that was the most disgraceful display I've ever seen. Will Minson was never this bad. I don't know anymore. Josh Kelly just scored 30 when fully fit. Poor coaches might have captained him? Have mercy. That is a never again list I would allow.
Green (69) – Oh no. My blood is boiling again. My laptop is about to be launched across the room. Who knew… Who knew trading out Tom Green in Round 15 was going to be the stroke of genius that made my season. Until I thought I had better match the 90% of top 100 coaches who still owned him. 69. Not nice. In fact it's a f**king disgrace. There was no tag. It's the Hawks. What are you doing mate? He had 5 touches in the second half. Two $900k targets scored me 70 each this weekend. I can't be watching GWS anymore with this blokes rogue head out there, I'm looking forward to being able to ignore him completely next year. Unless it's a 140+ next week you're done.
Sheezel (52) – You're going to notice a real lack of losers for the rest of the round. That's because just about every single player in the comp outsocred those frauds after Saturday afternoon. Poor Sheez didn't however. Thrown up forward against Geelong in Geelong? I'd love to own him for this upcoming run, but without a consistent role it's too risky. You can't hold this against him, but it sucks. It sucks real bad.
Hobbs (70) – Look, it's been a fun ride but I tried to ride the gravy train well past its intended stop. That's on me. The role is still nice but there isn't enough pill to go around when the Bombers are healthy. Likely one of my first picked next year though.
Johnson (41) – Justice. Sweet, sweet justice. Pack your bags Johnno.
Serong (100) –
THIS GAME SH*TS ME
Things are easy at the start of the season. You just look to bring in value premiums, and how can you lose by trading out rookies? Well at the pointy end things are less clear. I couldn't have been hotter on Adam Treloar and Tom Green last week. F**k me I couldn't have been more wrong. 50/50 calls can make or break your season now. Last week I captained Laird over Dawson and kept Jackson over Rowell. 120 points wiped away. This week it was Treloar and Green over Cogs and Parish that I couldn't split. I thought Cogs was "boring". Nice one Matt. The difference in those two calls are the difference between being 13th and in the running for the Hilux, and my current ranking of 82 sliding out of the top 100. It's that tight. It's going to be a stressful 6 weeks when calls this close are the difference in the hat chase. It's not fun. This game sh*ts me.
THE OTHER BITS AND PIECES
2415. Sh*thouse. Last week I ended on 2509. Again sh*thouse. That has me hanging on to the top 100 at 82nd, and I haven't got a single call right for two weeks. Shambolic decision making. What are the calls this week? Well thanks to the MRO being a total ****, I've got no bloody idea.
In the case that Serong's suspension is upheld, I'm in trouble. My lack of cash generation is coming back to bite me. I wanted Parish over Green last week, and this week I fall short of going Serong to Steele and fixing up that Cogs error for Ben Hobbs. I needed Cogs anyway so that decision last week honestly has me head-butting a wall. Stupid. I won't have much choice other than bringing in Callum Mills and crossing every bone in my body. If Serong gets off, Sheldrick gets cashed in to get Hobbs up to Cogs. That should be Bont if I wasn't a moron. Too many coulda woulda shouldas.
Do you know how badly I've lost my head now? I'm looking at even bringing Jack Ziebell back. I know right? Genius. No? What about Duggan over Cogs?! It's a week for composure, and that's unfortunately not what I'm about. Hopefully my current moves don't change…
Serong -> Mills* (Sheldrick -> rookie)
Hobbs -> Coniglio
Best of luck next week everyone. I'll see you WA legends at the Camfield on Friday! As always may the luckiest man or woman win…