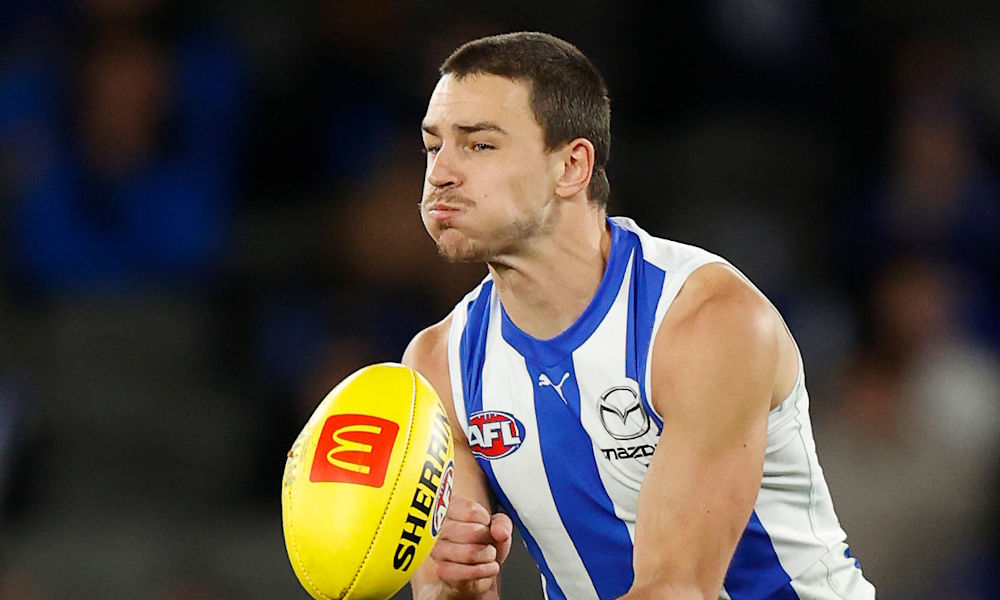 I did a post on twitter asking for players people would like to see a deep dive on, and the result of that is below. Enjoy!
I assumed for some comments they were keeper league focused, and for others they were classic-focused so I tried to tailor my analysis to that. Retired players commented were left out, because as fun as it would be, I ain't got time for that.
Bowes
The averages of guys who've played primarily in defence for the Suns this season has been Weller 76, Powell 60, Markov 66, Budarick 65, Lemmens 55, Farrar 49, Ballard 58, Collins 51. There is a reason for this, the suns are playing slingshot footy (conjures mental images of Ellis, Ainsworth, Rankine and Rosas getting out the back streaming towards goal). It's hard to represent this statistically because Champion Data keeps any interesting stats locked up, but they rank 18th(!!!) in the competition for marks per game with 80.2 per game compared to last season when they averaged 105. However, if you NEED to get a Gold Coast defender, Ellis has been playing half forward nearly all year but looks to have returned to the backline with all the injuries they've had, but don't do it.
Dale
Discount last week's score after copping the hard tag from Ryan Clarke. This week comes up against the Saints who an average give up +9.5 points on a players average to the designated kicker of each team (which is Dale). The week after, he plays the Dees who give up +11.9 to the designated kicker. That is an extremely juicy two weeks from a matchup perspective. I question his ceiling (only 5 tons this year), but if he can have a big two weeks against two of the best positional matchups in the competition he could make owners very happy.
Redman
Last year he took 28% kick ins, and this year it has remained at 27%. However, his average points per game has increased by 18 so where has this come from? I played around with a lot of numbers, and the best I can explain it is the arrival of Jake Kelly. He now plays the lockdown role Redman played which has allowed him to play a bit less accountable. This can be seen through him averaging 2 extra marks a game. This is two +6s which can explain most of the point increase. Wouldn't touch in classic though, we only want top 6 now. Value shouldn't be too high in keepers either.
Whitfield
I think he has been playing wing? To put his terrible score into a bit of context, the Giants played Port Adelaide who restrict teams to an average of 77.5 marks per game, this is much lower than the competition average which is 91.5. Since McVeigh took over the Giants have averaged 98 marks per game, despite 3 of these games being in wet weather throughout the game (vs WCE, vs HAW, vs COLL, the Hawks game is a significant outlier as they only had 51 marks and it was wet the entire game). The Giants did manage 90 marks against Port, which was a lot lower than their average under McVeigh suggesting this could be why Whitfield lost some points. Regardless of that though, Whitfield has been below 80 in 7 out of his last 31 games. I think generally the numbers with the marks show that if Giants get to play in dry weather the rest of the year, there is enormous upside for their outside players.
Himmelberg
Note the last bit of my comments about Whitfield, Himmelberg has been a big benefactor of this and should continue to be.
Coleman
Has slotted in well to his halfback role and definitely has value in keeper leagues if Rich was to retire and he became the number 1 distributor.
Neale
Only thing to note is that in two games he has copped a hard tag (vs Nth 86 and ESS 67), he has struggled. The Giants have already said they will very likely tag, however none of the other teams they play have really used a tagger at all this year.
Guthrie
I've spoken about it before but I'm sure many people reading this don't follow me on twitter or listen to the BEP so I better say it one more time, across the first 3 weeks of the season the cats averaged 75 marks per game, however in the last quarter of the round 3 game they came back from 5 goals down and had 23 marks in the quarter. Since then as a team they have averaged 102 marks per game. This is a WHOPPING shift in game style. Guthrie's average in round 1-3 was 89, since then it has been 103. His TOG was also pretty low in round 4 and 5 when he scored poorly, and has been higher the rest of the season.
Touk
Not only have the suns marks per game decreased this year, last year they averaged 357 disposals per game whereas this year that's down to 325 per game. Touk's tackle numbers have decreased too which I would explain with the fact that Matty Rowell is second in the AFL in tackles per game meaning Touk has had to do less grunt work. One tackle less per game, one +6 less and one handball per game is enough to decrease his average by 12, which is what has happened from last year to this year.
Anderson
Perfect Segway into Anderson here. Seen a 17 point jump in average since last year, which could be a lot to do with a CBA jump of 23%. He averages 104 in games with over 60% CBAs and I see this likely to be the case for the rest of the year. The big question is though, 104 top 8 mid level from here?
Warner
No real variation between his scoring and CBA level (between really high CBAs and medium CBAs). I don't think he will be anywhere near a top 8 mid to finish the year, but he is an absolute blue chip keeper stock, averaging 7.8 marks and tackles combined.
Macrae
So first and foremost his CBAs have dropped 13% this year. However, I believe the main reason his scoring has decreased by 9 points per game has more to do with teams working how to stop 'bulldog ball'. The Dogs game plan is built on flat out dominating stoppages and controlling the ball. Last year the Dogs had 39.7 clearances per game and this year that number is 40. Extremely similar right? The difference is what teams are allowing to happen at this clearances. Teams this year have ratcheted up the pressure at clearances and rarely allow the Bulldogs a plus 1 at the contest meaning more often they have to dump a kick forward rather than flick 5 handballs around at the contest. This is pretty hard to represent statistically but I would say this along with Macrae's decrease in CBAs has caused the average drop.
McCluggage
In rounds 1-4, Hugh was averaging 34% CBAs and 84 points. Since then he has had a big bump in CBAs up to 63% and up to 109 points per game. Through his entire career he has averaged a whopping 7.8 marks and tackles per game (which is pretty impressive considering its only his sixth year and there's plenty of rookie scores in there). In his career though he has only averaged 21 disposals per game, in the last 11 weeks however he has averaged 26 per game, whilst also seeing slight bumps in mark and tackle numbers.
LDU
Heavily requested my goodness! Not going to try and guess what happens with his role with the new coach (although why the heck would you move him), just want to look at the available data. Averages 92 in games with over 70% CBAs over the last 2 years, however this season alone that number is 102.4. TOG also very high for LDU. In rounds 1-8 LDU averaged; 82 fantasy points, 7.5 marks+tackles & 21.8 disposals per game. Since then, he has averaged 103.5 fantasy points, 10.6 marks+tackles & 26.5 disposals. Worth noting is that in round 1 LDU had 27 touches, 14 marks+tackles & 121 fantasy points. Could the reason for his lower stats from rounds 3-8 be a slow recovery from concussion in round 2? He's a risk but plays the Tigers mids this week who gave up 141 to Anderson, 106 to Touk, 96 to Swallow and 95 to Rowell (all the CBA mids), and the Hawks the week after who have been bashed all year.
Keays
The news of him saying he might be spending slightly less time in the midfield is concerning. Have mentioned this before, but when diving into his numbers its pretty hard to find a reason why his scoring dropped between round 8-14 as from a fantasy viewpoint his role was the same. Might have just been a lean patch
Merrett
Does he just love the second half of the season? In 2021 he averaged 112 from round 15 onwards, in 2020 this was 126 in the last 8 games, in 2019 from round 15 106 & in 2018 this was 115. Since round 15 this year? He is averaging 124. I dare say most of this is just random correlation, but its interesting nonetheless. In games this year with above 50% CBAs he's averaging 108, and I would expect much higher than 50% of CBAs the rest of the season. Will push that top 8.
Dangerfield
After quarter time last week Danger attended 36% of CBAs compared to 71% in the first quarter. It's these sort of wild variances we see all the time with Dangerfield. Even in the two games he has had 80% or more CBAs he's only averaged 97. Assuming Parfitt returns this week that will be Guthrie, Danger, Selwood, Atkins and Parfitt all getting usage as CBA mids. We need Danger to have a high volume of these to score well and I see that as unlikely. For a keeper league if you can get him on the cheap and you are contending its worth the risk. If you aren't contending you have to sell, I can't see him having any relevance beyond this year.
Cripps
Carlton is another team that has undergone a big game style shift this year. Last year they had 348 disposals per game and this year that has skyrocketed to 389 per game. This extra footy for the team has been the biggest reason for his jump. CBAs and TOG have been the same nearly all year, suggesting the large variance in his scoring is just do with his gameday output more than anything.
Wines
Similar role this year to last, has just regressed from the heights of last season's consistency.
Billings
We see you Jack! The Saints average the most marks per game in the comp and Billings is a benefactor of this averaging 6.3 easy +6s a game. I'd say him and the other Saints will rack up the +6s against a Dogs team this week that couldn't defend a group of under 14s moving the ball from one end to the other. He is playing as a straight winger (one look at his heat maps paints that picture), so any hope of him picking up forward status in keeper leagues isn't going to happen.
Gawn
Ruck Contest attendance is clearly the most useful stat when assessing how much ruck time a player has. He has attended 58% of ruck contests on the season, and in the game against the Cats this was at 55%. That says to me his role was the same as in all his massive scores. Don't think I need to go much deeper with Gawn, if you believe the ankle is okay then you back him in.
ROMO
I think his solo ruck dominance is well documented, so assuming Ryder stays healthy the rest of the year lets look at that. In these games he has averaged 77.5, and the ruck contest attendance has been steady. In the last two weeks with Ryder however he has taken 20 marks and scored 209 points. This is a really large number of marks, that is 1.3 higher than the league leader for the season. Maybe this regresses to the mean over the last 6 weeks or maybe he keeps clunking them (I owned him early on and remember him dropping a bunch of marks)?
English (AKA Big Chilli)
On average this season he has attended 65% of ruck contests per game which is a mark lower than the leaders (ROB 80% & Witts 77%). This makes the fact that he leads the ruckmen in the league for clearances per game even more impressive (5.9). He also leads the league in marks per game (6.2), with Gawn next best (5.4). Of note however is that his 138 VS SYD the first time came with Hickey being subbed out early 3rd quarter (Tim was on 74 at half time though), 132 came against Jamieson and Williams, 114 against Lachie Keefe, and 99 after Ladhams got hurt last week. Not many arguments can be made against his other tons though. Priced at 105 is about right, challenging run home, but he's consistently been reliable for 20-25 hitouts a game and at least 5 marks which gives him a safe floor.
Duncan
Averaging a monstrous 115 in 4 games (including game Stewart was injured) without Stewart, and just 86 with Stewart in the team. Designated kickers vs Melbourne is the second most favourable matchup for any position in the league, suggesting his score last week is likely a ceiling for the season, but with Stewart out for the next two weeks there will be plenty more footy available for Duncan to mop up. I'd say a 31 point difference based on whether or not Stewart plays is as large a factor as it may seem, however there is definitely something there.
Bontempelli
Since returning from his week off in round 8, Bont has averaged 102 and 61% CBAs, compared to 94 and 54% beforehand. With Josh Bruce set to return this week, I think the need for Bont to spend extended periods of time forward is decreased even further and he can return to the 73% CBAs he averaged last season. Bailey Smith back this week does impact the CBAs but I think the Bulldogs season is on the line and we will see full midfield Bont. While I'm on the topic, assuming Dunkley does play this week (he's in doubt), I think we see the main CBA mix being Libba, Bont, Macrae and Dunkley with Treloar staying at half back at least until Daniel is back, and Smith playing as the high half forward who comes up to stoppage to help control the ball at the source.
Bazlenka
Despite what I just wrote, its likely Smith does still see his share of CBAs and will just be around the ball. I would expect him to average similar to what he has done this season, CBAs stay around 50% and TOG stays super high.
Moore
This bloke took a hanger on my head when I was 12, so I've always known he had a high ceiling ;). The CBA increase to 60% last week is super interesting! He had 11% and 14% the two weeks beforehand for scores of 105 and 83. There's a reasonable chance this role remains and if it does he has all the pedigree of an elite scorer- 9.2 marks and tackles combined. If he stays around the ball more and starts to accumulate possessions look out. I did an analysis on twitter early in the preseason that showed that any player with over 9 marks and tackles combined is a really good scorer.
Anderson
His TOG and CBAs have been pretty constant the last 6 weeks despite having two scores above 140, and 3 below 80 in this time. Otherwise, the same as LDU he has a favourable 2 matches coming up but its impossible to know his role with Adams as coach. A cool thing; he averaged 102 between 2020-2021 in games without Cunnington
Ainsworth
Playing in the same role he has all year, expect variance to continue.
Taranto
CBAs have been pretty low since returning from injury (33%). With Hopper confirmed to return this week its hard to see this changing much. In the last 2 seasons in games he has had less than 40% CBAs Taranto has averaged 85.5 (10 games). I think the main reason he isn't a bulk CBA mid is his disposal efficiency (67.1%), this is by far the lowest of any mid at GWS (Cogs next lowest at 70.2%), so that along with the return of Hopper this week creates big concerns for me with him staying at below 40% CBAs.
Rozee
Averaged 44 before heading into the midfield where he has averaged 92. I think he's definitely still a trade in classic as that's not top 8 numbers. The keeper league conversation is interesting. If he retains forward status he is absolutely a keeper, and he still would be as a mid but he would be much less valuable. Might be worth putting a feeler out there to see how highly people rate him in your league. If you could get a Chad Warner/Noah Anderson/Tom Green type for him I would pull the trigger.
Wingard
Last year in games with over 40% CBAs he averaged 90, this year he has only had over 40% once and scored 65. I'm sure there are other contributing factors but effectively losing his midfield clock has killed him. Worth holding in a keeper in case he gets traded to a team that will play him in the middle.
Apologies if I did miss anyone there was so many comments it was hard to make sure I did all the requests, if you would like my thoughts on twitter, comment on my twitter post sharing this tweet so I get a notification, or you can here I just might forget to check the comments.
Additionally, if you enjoyed this, I regularly make posts on twitter about interesting stats I find so if that's your thing then give me a follow @Doee48, & if you would like to hear me speak then make to sure follow the BEP (@afl_breakeven)!
I couldn't have written this without https://www.dfsaustralia.com/ and https://afltables.com/afl/afl_index.html
Cheers