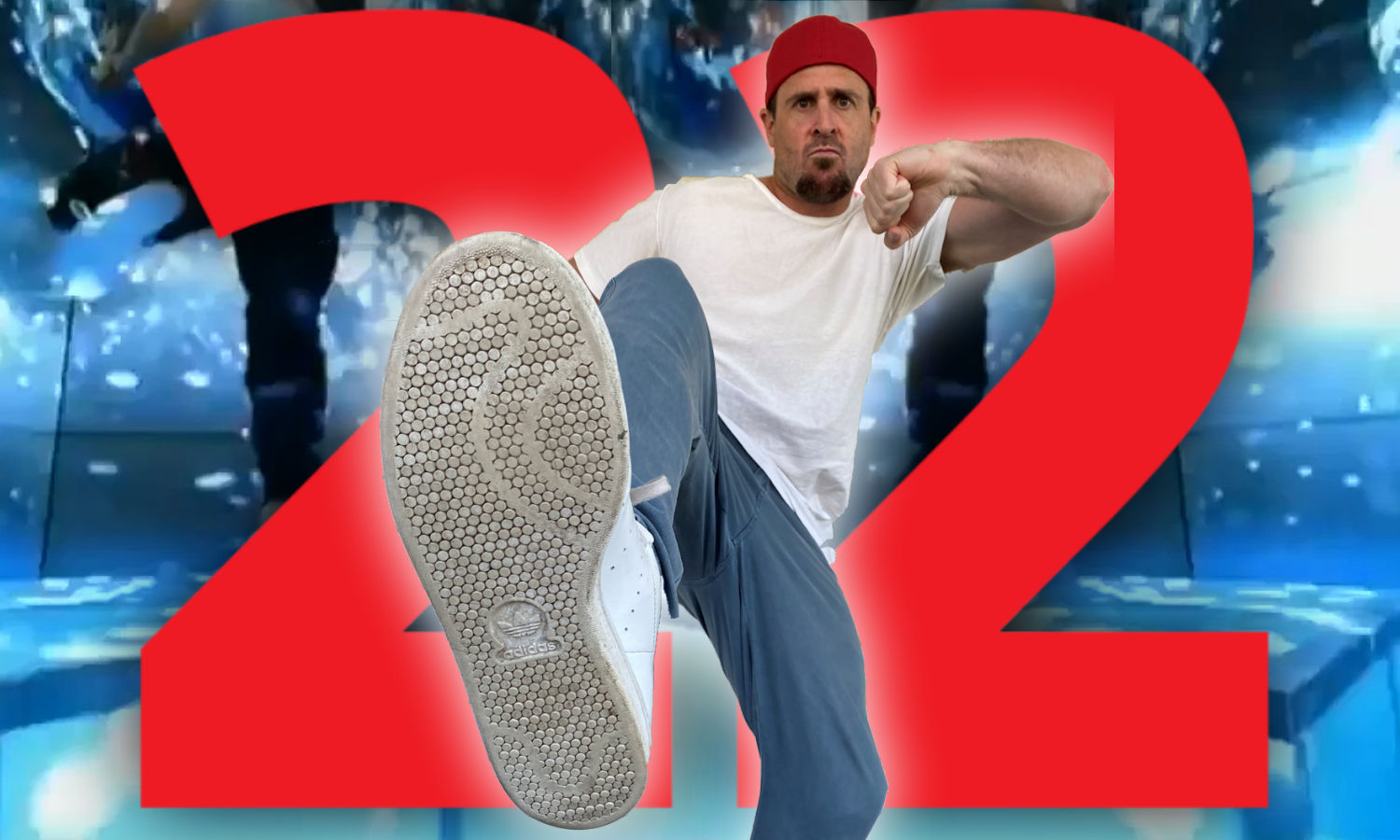 Welcome to Roy's Rollin' 22. I post this here on the first Tuesday of the month, but if you would like to see it weekly, consider joining our Patreon page. From as little as $5 a month, I will update the 22 and offer my extended trade insights (I have included some below in today's DT Talk edition). This is posted every Tuesday at 3pm AEST.
IMPORTANT NOTE: It's not too late to sign up and we will pause subscription payments during the off season despite exclusive content rollin' through for our members. We are literally the gift that keeps on giving.
It's the business end of the season now, so even if your rank sucks, there is still hope to come away with a league flag. There has been a little bit of movement in the Rollin' 22, so use that as a guide for your trades but we can't always get to the top so I had a look at a couple of under priced options in the trade targets as well.
1. Jordan Dawson – Copped some attention against the Power and didn't give a shit scoring 134.
2. Nick Daicos – Overcame some attention from the Blues to scrape a respectable 97 together.
3. Sam Docherty – Was on track for 100 until he copped a heavy knock in the fourth.
4. Jack Sinclair – Tagged hard and very slow in the first before unleashing and recovering for 106.
5. James Sicily – Sulking Sic Dawg shouldn't receive much attention over the run home, so should bark.
6. Nasiah Wanganeen-Milera  – I couldn't help myself. I wish he got to play the Saints, he would smoke them!
IN THE MIX: Harry Sheezel, Tom Stewart, Lachie Whitfield, Dan Houston, Nic Newman, Luke Ryan
1. Marcus Bontempelli – Locked down after a huge first quarter. Will bounce back this week.
2. Zach Merrett – If you don't have him, do yourself a favor and make it happen this week.
3. Jack Steele – Responded well to the steep RR22 climb last week with 116.
4. Rory Laird – Unreal, 13 tackles despite shoulder concerns. Tough nut!
5. Andrew Brayshaw – Thats what we have been waiting for. Repaid the faith with 122.
6. Darcy Parish – Disappointing but to be expected against the Swans who he has never reached 100 against. Big two weeks ahead!
7. Caleb Serong – That's 10 triple figure scores on the trot.
8. Christian Petracca – Doesn't matter where he plays, he's just a gun.
IN THE MIX: Luke Davies-Uniacke, Tom Liberatore, Jack Viney
1. Tim English – Have a look at his numbers, due for a sub 100 this week. Won't happen however, what a gun.
2. Rowan Marshall – Just continues to get it done despite soreness and makes it hard to remove him for Max.
IN THE MIX: Max Gawn
1. Josh Dunkley – Didn't miss a beat for 137 to regain top spot.
2. Errol Gulden – Five scores over 125 in last six. Ridiculous.
3. Tim Taranto – Needs to lift a little away from home to compete with the top 2.
4. Connor Rozee – That makes it ten hundreds on the trot! Raise the ball.
5. Stephen Coniglio – Showed ceiling again with 129 from 34 touches and nine tackles.
6. Sam Flanders – Three hundreds on the trot and four out of five. Looks a new man under new coach.
IN THE MIX: Harry Sheezel, Dustin Martin, Zak Butters
Chopping Block:
Callum Mills, Ben Keays, Lachie Neale, Harry Himmelberg, Marcus Windhager
On Notice:
Small Potato (DEF/FWD, $780,000)
Trade Targets:
Josh Kelly (MID, $806,000) Look, he can be frustrating, I should know! I've owned him twice this year thanks to injury. Okay, might as well get the bad stuff out of the way… Yep, he got tagged to 30. Okay, so what we have is a bargain for a guy who can score with the best in the game. He has scored 108, 94 and 122 in his last three after laying an impressive 14 tackles from a season high TOG of 90%.
Zach Merrett (MID, $960,000) If there is a must have this week, it's the Bomber ball magnet. He plays the next two at Marvel where he has scored 150 on two occasions already this year and the match ups can't get much easier against the Eagles and Roos. Coming off 140, another 150 is on the cards.
Nic Newman (DEF, $782,000) POD? Tick, form? Tick, matchup? Tick, BOOM. If this is the price market you are shopping in, you can do worse than chasing points from the Blues defensive accumulator. He is averaging 100 in his last five games and is coming off 124 from 27 touches, 10 marks and 7 tackles. He plays the Saints this week who he scored 119 on earlier this year and with Doc pushing up the ground, he is having a field day.
Others to consider:
Matt Crouch (MID, $703,000)
Max Gawn (RUC, $883,000)
Sam Flanders (MID/FWD, $729,000)
Rooks:
Luke Nankervis (FWD/MID, $275,000)

I have extended trade thoughts over on the Patreon page.
Key Questions:
Could we trade Taranto?
Bloody oath he has been disappointing since the bye, especially if you were like me and put the C on him last week for 77. After playing like a Pig pre bye, he has averaged just 96 following the break and has a huge BE of 142. I am strong on the hold however given his match up with the Dogs, Saints and Roos in the next three.
Marshall to Gawn gets me enough cash to complete my second trade… Too late?
I can't fault Marshall. Still scoring at a phenomenal rate despite the wear and tear of a heavy workload catching up with him, averaging 123 in his last five. Having said that, Max looks outstanding as well so it is a viable play considering they will score very similar for on the run home.
Favorite POD this week?
I've already mentioned him but I can't go past Nic Newman at the moment who is owned by less than 2% of the competition. He plays high TOG and has a huge ceiling as we saw earlier in the year with a whopping 164 against the Eagles. If he was ever a chance to replicate a big one, the Saints are the easiest opponents for defenders to score against and he is a sure thing to record 10+ marks. He took 14 against the Eagles and it wouldn't surprise me if he is in those areas again.
I have extended questions answered over on the Patreon page.
Please note: The Rollin' 22 will be updated each week on our Patreon page for all members (both $5 and $10 tiers).