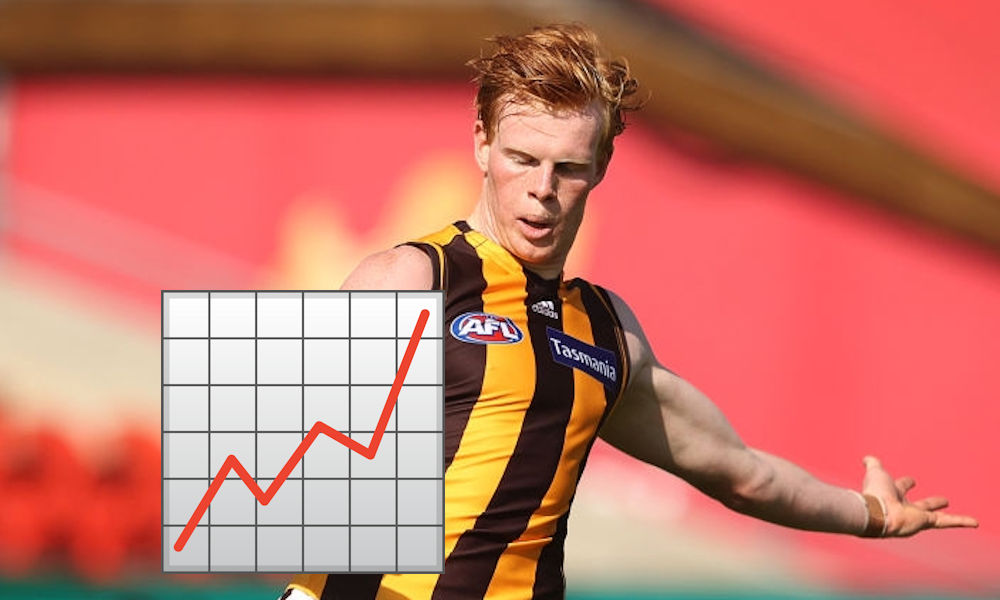 Ben of the @BeaufortBeaus looks back at the most popular trades of Round 16.
Most Traded In
There's plenty of value here that's still worth jumping on including Nick Haynes, who scored 72 and has averaged 76 from his last three, and Blake Acres, who scored 79 to follow up his 108 in Round 15.
Stay away from Jack Redden because he's out for the rest of the fantasy season after surgery on a fractured thumb. I've also flagged Jack Scrimshaw after he crashed back to earth with a 55, and Max Gawn because Melbourne are out of the running for finals and he may be managed.
Damon Greaves (DEF, $205,000)
Keidean Coleman (MID/FWD, $261,000)
Flynn Perez (DEF, $220,000)
Nick Haynes (DEF, $622,000) 👍
Blake Acres (MID/FWD, $552,000) 👍
Jack Redden (MID, $528,000) 🚑
Jack Scrimshaw (DEF, $556,000) 🚩
Matthew Owies (FWD, $170,000)
Jack Crisp (DEF, $711,000) 👍
Max Gawn (RUCK, $842,000) 🚩
Most
Trade
d
Out
Callum Mills was a late withdrawal in Round 15 and missed Round 16 with a minor calf strain, but might be good to go against Brisbane in Round 17.
Meanwhile Alex Witherden was dropped in Round 15 and remained out of the team in Round 16, but could be named this round to replace the injured Brandon Starcevich.
We won't know whether either of them are playing until 6:20pm on Saturday when eight teams are already locked out though.
Alex Witherden (DEF, $659,000) ✂
Angus Brayshaw (MID, $609,000) 🚑
Andrew McGrath (MID, $647,000) 🚑
Boyd Woodcock (FWD, $290,000) ✂
Sam Draper (RUCK, $405,000)
Callum Mills (DEF, $634,000) 🚑
Sam Wicks (MID, $335,000)
Bradley Close (MID/FWD, $331,000)
Luke Shuey (MID, $611,000) 🚑
Jack Bytel (MID, $238,000) ✂
Early Movers
Blake Acres is the most popular upgrade target so far. He's in form and has an easy run home against the Roos and the Dogs.
Tom Rockliff (MID, $765,000) has caught the eye of many after his 122 and the RockPig should come home strong with easy match-ups against Essendon and Collingwood.
I'm wary of Dayne Zorko (MID/FWD, $768,000) though, despite his 124. Sydney and Carlton give up less points than Gold Coast and he only managed 56 in Round 15.