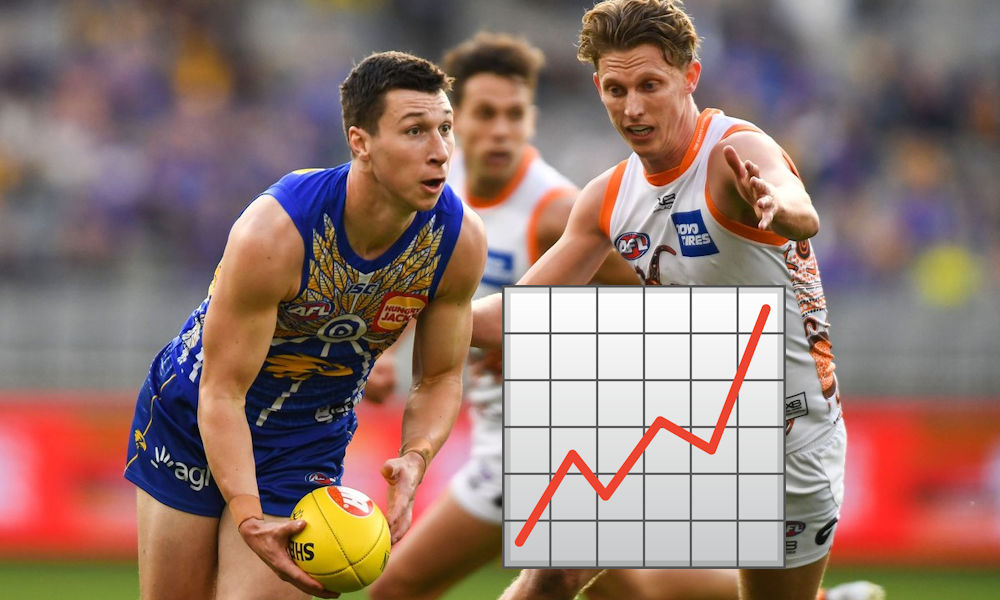 Ben of the @BeaufortBeaus looks back at the most popular trades of Round 15.
Most Traded In
There were a lot of burnt coaches this round with plenty of disappointing debuts, including Joe Daniher (42), Bachar Houli (54), James Worpel (62) and Tim Taranto (68). I'd stay away from all of them until we see how they bounce back.
At the other extreme was Jack Crisp (121) – who would've dreamed that he'd outscore the 116 the round before? He'll only receive his season average this round but he's managed to drag that up to 75, which is more than double his 33 breakeven.
Lachie Hunter got his 95 season average and jumped $15,000 but I think there's better value under $800,000.
Xavier O'Neill (MID, $274,000)
Jake Riccardi (FWD, $361,000)
Bailey Williams (DEF/RUC, $205,000)
Bachar Houli (DEF, $665,000) 👀
Irving Mosquito (FWD, $245,000)
Lachie Hunter (MID, $821,000) 👍
Joe Daniher (FWD, $459,000) 👀
Tim Taranto (MID, $698,000) 👀
Jack Crisp (DEF, $680,000) 👍
James Worpel (MID, $748,000) 👀
Most
Trade
d
Out
The coaches who traded out Caleb Serong will be kicking themselves after his 94 but there's no guarantee he won't pump out another 40 soon. It's not a bad idea to keep him at M8 though considering Fremantle's friendly run home.
Meanwhile Angus Brayshaw has got to go after scoring 56 and dropping in price. He also hurt his ankle and isn't a certainty to play this round, but at least there are plenty of options to upgrade to if you can make $100,000 or so by culling a cash cow.
Will Day (DEF, $482,000) ✂
Boyd Woodcock (FWD, $290,000) ✂
Jackson Thurlow (DEF, $553,000)
Bradley Close (MID/FWD, $324,000)
Caleb Serong (MID, $548,000)
Darcy Cameron (RUC/FWD, $361,000) ✂
Angus Brayshaw (MID, $609,000)
Josh Kelly (MID, $779,000) 🚑
Sam Wicks (MID, $335,000)
Izak Rankine (FWD, $404,000) 
Early Movers
Nick Haynes (DEF, $616,000) is the most popular upgrade target so far and this is the time to jump on. He won't be any cheaper from here on and is playing Adelaide.
Blake Acres (MID/FWD, $520,000) has also had a lot of attention after his 108 against Richmond. He was high on the competition's watch-list during the preseason and is sensational value if you're looking for a forward.