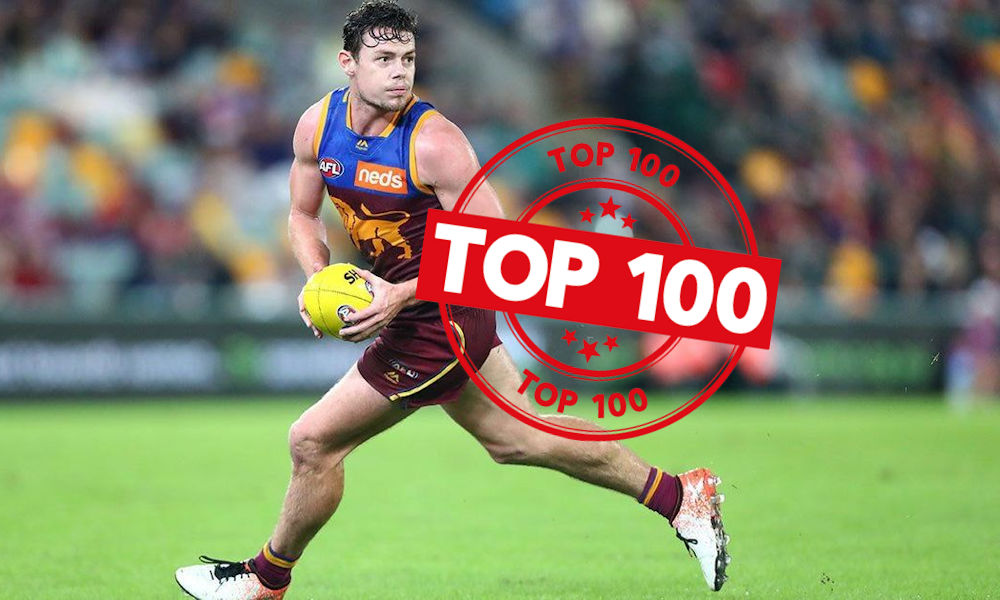 How was that for football overload? That's also twelve-weeks of COVID AFL Fantasy completed. This week, we are back to 'normal' AFL Fantasy fixtures. However, we get to keep the rolling locks-outs for the rest of the year.  If you thought consistent scores were hard to obtain from our so-called 'premium' players on a typical year, it certainly is even harder to get any consistency from players this year.  Of course, there are some notable standouts like Neale, what a beast!
Like clockwork, the DEF line is again the main bone of our contention and the vain of our AFL Fantasy existence.  However, if you look at all the lines, whether it be DEF, MID, RUC, or FWD, this year certainly has been unusual. I know we can not expect consistent high scores from our rooks, but with the exemption of Rowell, if your rookies limp to a fantasy score of 35+, most coaches will accept it.
Hopefully, I can provide you with some player options/selections moving forward. After twelve weeks of data, we can see definite trends from the elite coaches that form the top 100 in AFL Fantasy teams. Note that the following data and information will focus on the most selected players in the top 100.  The statistics below show the percentage of the players for each line.
After twelve rounds, "How do I compare with the top 100 AFL Fantasy Coaches?".  My team has 15/22 of the vanilla selection as per the list below.
Thank you to my mate @Fryzigg for providing me with the raw data.
DEFENDERS
Docherty (96%), J. Lloyd (79%), D. Houston (48%), R. Laird (47%), J. Crisp (43%), & T. Stewart (39%)
MIDFIELDERS
Michell (94%), L. Neale (84%), J. Macrae (74%), S. Coniglio (61%),  T. Adams (45%), D. Zorko (45%) A. McGrath (39%), & A. Gaff (38%)
RUCKS
Grundy (91%) & T. Goldstein (30%)
FORWARDS
Petracca (95%), L. Whitfield (90%),  B. Smith (77%),  A. Brayshaw (70%), J. Simpkin (61%) & H. Greenwood (55%)
Defenders
D1 S. Docherty (77) $608K Ownership 48% Top 100 Ownership 96%
D2 J. Lloyd (89) $811K Ownership 43% Top 100 Ownership 79%
D3 D. Houston (69) $579K Ownership 38% Top 100 Ownership 48%
D4 R. Laird (76) $705K Ownership 22% Top 100 Ownership 47%
D5 J. Crisp (69) $620K Ownership 24% Top 100 Ownership 43%
D6 T. Stewart (69) $623K Ownership 7% Top 100 Ownership 39%
These six players represent the most common premium defenders in the top 100.  There are a significant number of top 100 coaches that have 'full premiums' on the defensive line.  The top 6 highest averaging defenders this year are Lloyd (89), Houli (83), Witherden (82), Thurlow (81), Docherty (77), and Laird (76). There are notable standouts for each of the playing lines (DEF, MID, RUC, FWD). On the defensive line, it is Jake Lloyd.  He currently boasts an average of 89, and he is the second most selected defender for the top 100 teams behind Docherty (77).
The big mover from the last round was R. Laird. His top 100 ownership jumped from 16% to 47% last week. As always, us mere mortals try to catch up to Moreira's Magic, but we are already one week behind.
The bad news this week is Dan Houston. The problem is that 48 of the top 100 coaches will need to move him on this week.  Houston also has an overall ownership of 38%. Unless you offloaded him last week, you would need to fix that issue this week!
It is interesting to note that 34% held Thurlow.  If you held Thurlow, what are your plans for him this week?  If Houston and cash is not an issue, the move from Thurlow to Houli is a no brainer. The trade ticks two categories, he is unique and has a high ceiling. Houli is averaging about 83 points this year. However, at 779K, he might not be attainable for most coaches. If cash is an issue, Witherden at 662K is still a unique choice.
Midfielders 
M1 T. Michell (83) $756K Ownership 45% Top 100 Ownership 94%
M2 L. Neale (106) $908K Ownership 43% Top 100 Ownership 84%
M3 J. Macrae (93) $881K Ownership 39% Top 100 Ownership 74%
M4 S. Coniglio (81) $756K Ownership 29% Top 100 Ownership 61%
M5 T. Adams (91) $796K Ownership 11% Top 100 Ownership 45%
M6 D. Zorko (80) $769K Ownership 6% Top 100 Ownership 45%
M7 A. McGrath (82) $711K Ownership 8% Top 100 Ownership 39%
M8 A. Gaff (87) $740K Ownership 16% Top 100 Ownership 38%
These eight players represent the most common midfielders in the top 100. In contrast, the 8 highest averaging pure mids consist of Neale (106), Oliver (95), Macrae (93), Lyons (91), Adams (91), Parker (89), Steele (88), & Gaff (88).  What about Macrae? Like clockwork, he starts slow, and then he goes boom! He did it last year and the year before that! However, the clear standout for the midfielders this year is no other than Neale. He has taken his fantasy game to a new level.  He has broken his ceiling and has added that fantasy game to his arsenal. He has an average of 106 this year, baring a rest or injury this week, that average is well and truly enough to take for a VC score.
In contrast, Tom Mitchell's start to the fantasy season did not go well for the loyal coaches that selected him at the beginning of the 2020 season. I'm not cutting down the Pig, but like Macrae, you could have used that capital on another player early on in the season.  In the top 100 teams, Mitchell is the most selected player, owned by 94 of the top 100 teams.
If you were a big name player before 2019, that's doesn't mean automatic selection in the top 100 teams. Names such as Dangerfield (13%), Kelly (4%), Merrett (4%), and dare I say it Billings (2%) are names that are not favored by the coaches in the top 100. If you are on the lower side or you are just outside that top 100, and you want that hat, names such as Kelly, Merrett, Fyfe, Taranto, and Dangerfield are players that you can ride. They are still unique and have high ceilings on any given day.
The trend and numbers suggest that the start of the next round, like the defender line, the top 100 coaches will have all premium players on the field. The top 100 coaches are still carrying players such as Wicks and Serong.  Upgrading these two rookies will be a crucial decision for the top 100 teams.
If you want that hat, can we talk about Angus? A lot of us will also be asking ourselves about this poor man's Brayshaw. Angus is still cheap at $556K and averaging 102 (last two weeks).  The old saying of risking it for the biscuit is clearly in play here.  Last week, I had the option of upgrading Simpson or Mayes to Brayshaw, and I opted out.  I won't say anything more about that!
Ruck
R1 B. Grundy (94) $801K Ownership 66% Top 100 Ownership 91%
R2 T. Goldstein (87) $706K Ownership 12% Top 100 Ownership 30%
Okay, what ruck went wrong here? Every year when I make the top 100 summaries on the pointy end of the season, I would have been talking about Gawn and Grundy, and I would say move on, nothing to see here. However, it is a COVID AFL Fantasy season, so there is no such thing as predictable. The top two rucks at the end of round 12 are Grundy and Goldie. In contrast, the 4th highest averaging ruckman for this year are Gawn (102), Grundy (94), Goldstein (87), and O'Brien (84).
Can we talk about Gawn? Before Gawn was injured, he was the standout ruck this year.  No doubt, not having Gawn in the ruck was like pulling your own tooth. When Gawn had his fantasy game going, every hit-out, and every mark and kick (plus six) was a dagger to non-owners. Then he got injured. If he is available, will he tempt you to select him this week?
Every trade for the top teams has significant implications on their rankings.  The Gawn selection or non-selection will be a factor.  However, just before you pull that trigger, note that he cost about $920K, and if he is available for selection this week or next week, note that he is coming off an injury. Depending on your team structure, your cash generation, and with a little bit of luck, you might be able to afford him this week or next week and move up that ranking.
Forwards
F1 C. Petracca (91) $794K Ownership 39% Top 100 Ownership 95%
F2 L. Whitfield (82) $799K Ownership 60% Top 100 Ownership 90%
F3 B. Smith (71) $601K Ownership 24% Top 100 Ownership 77%
F4 A. Brayshaw (76) $710K Ownership 33% Top 100 Ownership 70%
F5 J. Simpkin (75) $615K Ownership 18% Top 100 Ownership 61%
F6 H. Greenwood (77) $672K Ownership 22% Top 100 Ownership 55%
These six players represent the most common forwards in the top 100 teams. Last year, around the same period, the top 6 averaging forwards were Boak (113), Dangerfield (106), Dunkley (104), T. Kelly (103), Marshall (99). Billings (98).
This year the top highest averaging forwards are Sidebottom (91), Petracca (91), Whitfield (82), Zorko (80), Walters (78), and Greenwood (77).  How good is Petracca this year? He is the clear forward standout of 2020.  Note that Zorko is in the midfield for the 45 of the top 100 coaches. With his recent DPP addition as a Forward, the educated guess is that most of the top coaches will swing Zorko in the forward line.
Sidebottom is selected by 18 of the top 100 coaches (14 FWD and 4 MID). He has a high ceiling and is still unique in the top 100 teams. However, just a little of 'buyer beware' here.  With or without Trealor, taggers usually find their way to Sidey. He is not immune to the tag.
It's the pointy end of the season, and what a ride it has been. Season 2020 has tested all of the AFL Fantasy coaches. I am excited for the coaches that are in the running for the Top 100 hats and coaches that are still eyeing the big prize. Watch out, everyone in the top 100. Mr. Selby is coming. It's going to be another thrilling finish, and I can't wait to congratulate …Selby?  Good luck to everyone and happy trading.
My final suggestion, keep on top of @RoyDT rolling 22 and @CalvinDT scale of hardness and don't go too cute.
How did you compare?
FOLLOW ME ON TWITTER: @ricontop for all thing AFL Fantasy (and more).